Cacti Fitness Center contains no CC! Inside is an in ground pool room with visual in the hall below that leads to a split bathroom/shower room. On the lower level is a boxing room, upstairs is a weight/treadmill workout room. In the center of the second floor is a lounge area complete with an island table, coffee/tea pots and couches. The outdoor pool can be accessed through either the top workout room or the indoor pool room.
***Note: While I did test this prior to releasing it, I did happen to notice a slight issue with the showers and bathrooms. Sims will get an embarrassment moodlet if encountering another sim in these area's. I have a fix that I am testing and once I'm sure the embarrassing mood will not happen again I will post a "Fixed" lot for those who wish to have it.***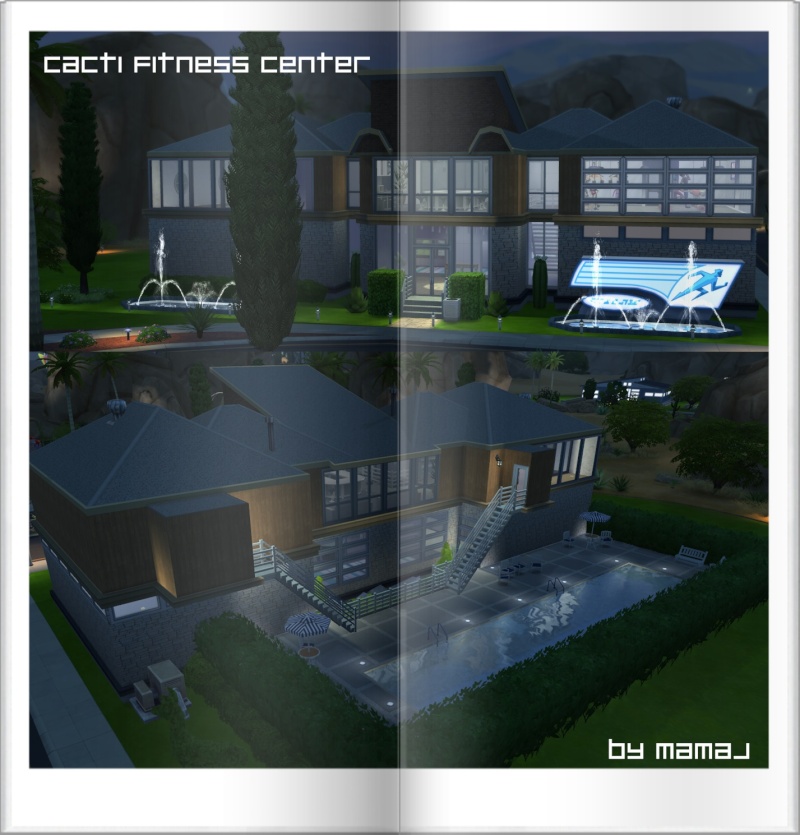 Available on the Gallery, Origin ID mamajanaynay
Hashtags include:
#NoCC
,
#TheSims
,
#mamajanaynay
,
#communitylot
,
#cactifitnesscenter
Please do not upload and claim as your own to any site.
Thanks and enjoy!