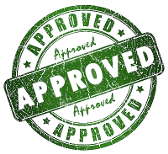 scanned by InaMac69
(ALL worlds show as a corrupt file on the custard tool but this should be ok to run any problems let us know)
Yes, I used Create A World, and made this in about 1 months time.  Built before Ambitions, I did not know how many expansions there would be, but I knew I'd want lots of FLAT open land!  It does look like a sci-fi world, anti-gravity in a few places.
Yes, I have MANY videos!  Heck, I've got a whole channel!  This world started out as the subdivision of North Betagol Heights, then expanded into Acegilorux.  Foole's Gold was a project I've been forced to abandon, because after patch 1.24 or so, CAW claimed everything done prior to that patch was corrupted.  :(
https://www.youtube.com/playlist?list=PL23DF2A2B8595FAA2
The best videos for it are here:
video
#1
video
#2
(which shows a few things better, I think)
video
#3
, screenshots, which shows more start to finish, complete with the CAW screenshots.
Here's a video of my test family running around North Betagol Heights, the first subdivision:
Again, I have different versions of it:
Original.  You will need this for any of the other downloads.  Download, install, THEN continue.
http://www.thesims3.com/assetDetail.html?assetId=3077227
mediafire.com ?kcqjwfahhnng6fu
For the later versions, you will need to make a new folder in your Saves folder, and put everything from that download into that folder.  It will show up as a saved game, assuming you did it right.
Ambitions:
mediafire.com ?rcbrpm2cg6kw5
Late Night:
mediafire.com ?z49fwr5d13j5u
Generations, Moon 04  (yes, this is a partially played family):
mediafire.com ?yv6tke42uye6a
Once I get Pets & Showtime, I will probably make a version for those.  I will probably make a Lunar Lakes version at some point.