COMPETITIONS
This is a Simplistic Magazine modeling competition that changes (starts a new Cycle) after every 4 rounds.
Each round will be centered around a topic or activity with a variety of requirements to meet including advertising products.

Round 4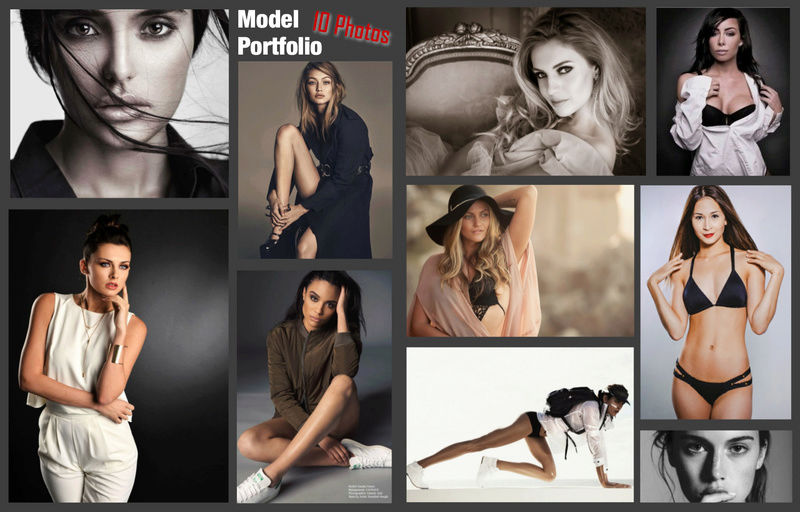 Round 3:
ROUND 2:
ROUND 1:
DESCRIPTION:
ROUNDS/ASSIGNMENTS:
Example pics will be provided each round using RL examples so as not to take away any creative ideas for your in-game styling, set-up, shots/pics, and/or staging.
Each assignment turned in for rounds MUST correspond with the set assignment.
You can fashion your model in any attire: casual, formal, swimwear, etc. However, the styling MUST make sense for the overall shot.
Your background, staging, lighting, props, styling, colors, makeup, poses, etc. are all whatever you choose to use for your entry, but should make fashion sense.
(EXAMPLE: You shouldn't have your model wearing black boots walking on a beach wearing a speedo...boots should be worn with winter or fall attire or with a casual theme/setting.)---very important to keep in mind for scoring!
Assignments will be posted after the previous round closes and you will have
14 days
to submit each new assignment.
First picture submitted will be the one judges use to score. Check, double or triple check it is the right one before uploading! NOTE: You
may
make up to 1 photo adjustment to correct any errors, please be sure any necessary corrections are made at the one time.
Each Cycle will consist of 4 rounds.
The 3rd and 4th rounds will be the Semi-Final and Finale Rounds. The top 3 from the Semi-Final Round will move into the Finale.
Winning placement siggies are given to the final Top 3
Winner's work will be featured in Simplistic Magazine along with an interview.  
Entry pics will be posted on Simplistic Magazine's social media pages (with proper credit given to each model).
SCORING:
→ Creativity /10
→ Pose/Style /10
→ Quality /10
→ Editing/In-Game Detail /10
→ Overall Appearance /10
TOTAL EACH ROUND= 50 PTS
WOW (Additional Bonus Points available each round): +5
SPECIAL NOTES on JUDGING:
CREATIVITY:
Judges look at the amount of detail in the actual shot entered for each assignment, and the props (objects, etc.) & background used to "show-off" your model. It is good to be as cohesive as you can with the overall idea/theme you choose you do for your shots. (Make sure you pics are easy for the judges to understand your creative vision for the shot). You are allowed to submit short descriptions, explanations, and/or intros to each shot you submit to help us to understand what you were aiming to achieve in your picture.
POSE/STYLE:
You will always want to be sure your model's look/style is different from the previous round or application shot; the attire of your model scores in the Pose & Styling category. Also please be sure that the actual pose ties in with the assignment's requirements or the overall theme/idea/creative vision you are aiming for in your pics. It is not required to use pose player…some shots can achieve the necessary pose in-game with creativity. We do not deduct points if pose player is not used. You are scored according to how well the pose ties into your shot.
QUALITY:
The aim for quality is magazine quality. Judges look at the amount of cleanness/clarity (are shots fuzzy/blurred in areas), focus, lighting, and the amount of detail of the actual model that is showcased in your pics. Please remember that we do
not
deduct points for shots which are purposely blurred; however, it is best to explain this briefly with your entries to insure points are not deducted unnecessarily.
EDITING/IN-GAME DETAIL:
Judges will pay attention to the amount of effort & detail that the models put into either editing their shots (if you are photo editing) or in the actual use of the game to stage your model's shot (if not editing). This competition is designed for either and now each contestant will receive scores based upon how they choose to enter their shots.
OVERALL APPEARANCE:
All shots submitted are scored according to how well each judge feels the total package views. This is entirely independent for each judge & views may or may not be the same. Also you can have points deducted in other categories but still score high in this category if a judge still feels the pic is presented well.
BASIC RULES:
- HAVE FUN!!!
- No arguing with judges, other models, or yourself! If you have questions about your scores, etc. PLEASE pm that judge.
- We want everyone to have fun & enjoy seeing the creativity of simmers everywhere!
- CC Can be used but not essential.
- Edited background and in game shots permitted.
- Lastly,
HAVE FUN!!!
(We know we said this twice, but it is the MOST important rule.)
You can enter HERE at Simtech Forum OR on the Sims Officials HERE

TO ENTER Provide:
Your username

Preferred name/nick name

Provide a 'waist up' shot to represent your simself on a transparent or solid background.


Submit your entry for Round 1 by the due date
NOTE: This competition will have changing topics, themes, and you will be most likely using different models for each assignment. We want a pic that represents YOU (the artist/photographer) NOT your models. Be glamorous, and fashion yourself like you would want to look on a cover of a magazine.



JUDGES:
ArtsyAmy495

Jendowoz
▪ Jilliebee22
▪  MzDiamond92



Up to 4 judges will be used for this competition. 2 additional spots are open. You must be fair, impartial, and judge entries according to the judging outline above + according to each assignment's briefs. If you're interested in a judge spot please provide:
· Your username
· Nick name/preferred name
· Head shot on a solid or transparent background