The Manor by InaMac69
A story of love, family, betrayal, friendship. Set in Roaring Heights this story will follow the lives of those living at
The Manor
Chapter One
-
Meredith Michaels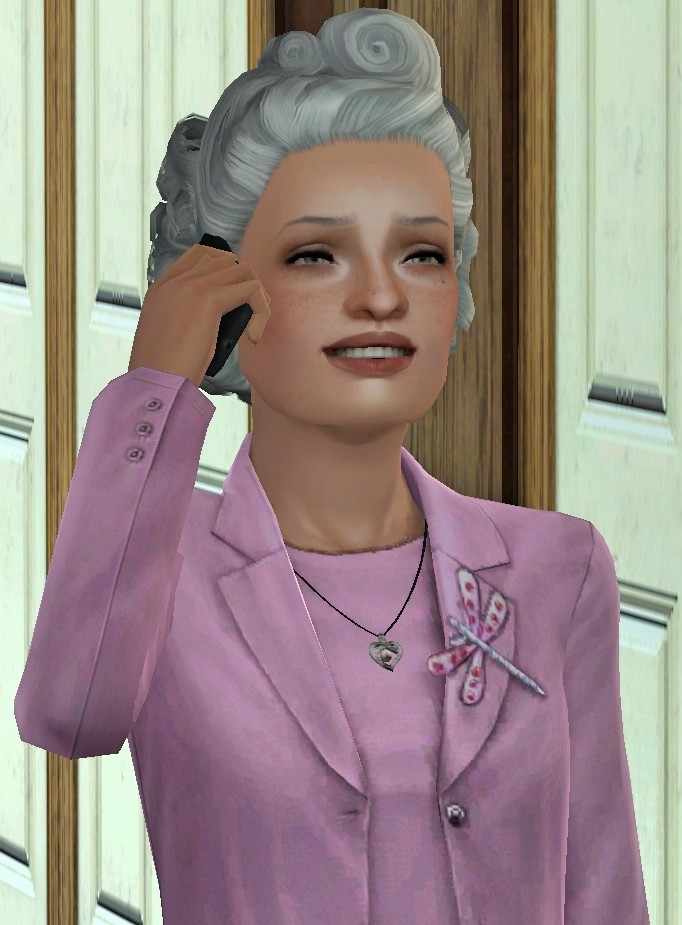 Meredith Michaels born Meredith Anne Harper on July 30th 1947. She is approaching her 70th birthday in a few days time. She has been a widow for 7 years now and lives at The Manor with her housekeeper (Mrs Jennifer Herman and Mrs Hermans son Ben). Her late husband Albert John Michaels was the only child of Albert snr and Constance Michaels.
Meredith and Albert had two children, John and Harriet. Unfortunately John passed away in a car accident at the age of 21. Leaving 18 year old Harriet as the sole heir to the estate.
Meredith is a keen piano player and painter, she had a bright future as an artist but gave up pursuing her dream when she married into the Michaels Family. That is what was expected of her, her husband was the provider and her job? To care for the children and to keep The Manor in good standing order, she was to host dinner parties, be the gracious hostess. She of course done this with ease, it came naturally to her. There was always help in the kitchen from the household staff, but she did roll up her sleeves and get stuck in. Which amused her husband, she can recall him saying.
"Darling there is no need for you to cook, the staff can do that"
Her reply was always the same...
"I know that sweetheart, I want to help. I can't just stand back and let everyone else do things for me, its not my way."
This was true on many counts for Meredith. When she was able she would help in the garden, help in the kitchen once she even helped old George with fixing up the car. Whenever she could, she would roll up them sleeves and dive right in. Meredith often thought of her late husband, especially now.
Back to today...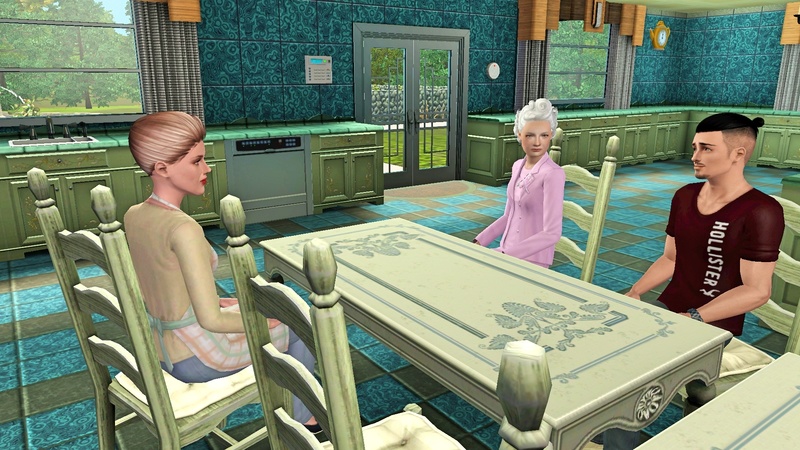 "Jennifer, Ben. Thank you for joining me this morning"
"Mrs Michaels, what can we do for you?"
"Jennifer, how long have you lived here now? 22years I believe, I do think you should call me Meredith"
"Mrs Michaels you say that all the time and I have told you, I prefer to call you Mrs Michaels, although I will try"
"And how many times have you said that my dear"
Meredith chuckled away to herself, this was the normal start to the day. Has been for the last 22 years when Jennifer came to live in with Meredith. Of course she was expecting at that time but she didn't know it. Her husband had left her, she saw the ad in the paper for a live in housekeeper at The Manor. She applied and as you can see, got the position. Meredith herself interviewed Jennifer and liked her so much she offered her the job right on the spot, even though there were still 5 more ladies waiting to be seen. She marched straight out into the foyer and dismissed them all. Albert was in awe of how his wifes mind worked at times, not once did he ever challenge her opinion. He knew she was always right in her judgements.
"Now, I asked you here this morning to see if you had heard any news? Ben I know you have that young investigator friend of yours looking, has he any news yet?"
"No ma'am, he has no news yet. Although he did have a good solid lead yesterday. He is checking that out today and said he would contact either you or me later with an update"
"Oh, tha is good news. I do hope he can find her. I mean I would love to meet her soon. I wonder if she was ever told of us?"
"I am sure she was Mrs Michaels, but please we have been in this position before and you built your hopes up only to have them dashed. Please try and not get too upset if this lead leads nowhere"
"Oh dear Jennifer, I will try but you know me, I will try not to let my imagination stray too far. Now, to change the subject, would it be possible to have crepes for lunch today?"
"Yes, yes of course.Crepes it is."
Ben left the table to contact Simon Webb (the investigator)..
"Hey m8, have you got any info for the old broad yet? Dont forget theres big bucks in it if you find the girl"
"No luck yet Ben m8, yeah I know offered a bonus if I find her before her birthday. I do have an address in Sunset Valley to check out, I fly out in an hour. The flight is just over 40 mins so I could call you or the old broad later today with any news"
"Ok m8, get back to me as soon as you find anything."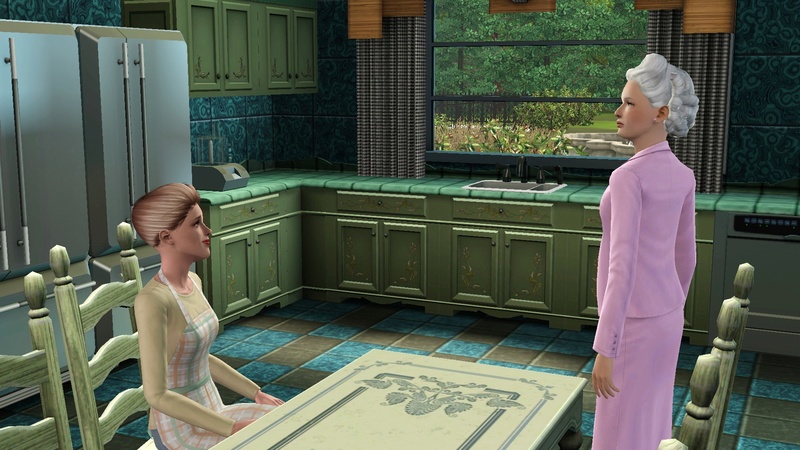 Meanwhile back in the kitchen.
"Jennifer, do you think Ben could drive me to the store tomorrow?"
"I am sure he will, why what do you need?"
"Oh nothing special, just some bubble bath we have ran out"
"I could get it for you Mrs Michaels, save you the trip"
"No, no dear I want to go. I like to go to the store sometimes, makes me feel useful"
Meredith liked to go out now and then, she always came up with a plan to go to the store or to the spa. She didnt need anything on most occassions, she just liked to get out. Since her small fall last month the doctor has asked her not to drive until her hip heels completely. Meredith hates asking anyone to help her do the ""normal"" things she feels she can do herself, like drive to the store. But she must listen to the doctors advice, she is no longer as sprightly as she once was, she is starting to feel her age.
"I will say to him shortly Mrs Michaels. Any particular time you wish to go?"
"No no, no time scale just when he can fit me in"
"Fit you in? Mrs Michaels he works for you. There is no fitting you in anywhere, you decide what time and he will be ready"
Meredith rolled her eyes and agreed. They set the time for 10 am. Not too early and enough time to return for lunch. Now what to do for the remainder of the day. Meredith decided on watching an old movie, one she loved to watch with Albert.
The television set was fairly new, and Meredith still struggled with the remote control. Too many buttons, all she needed was an on button, off button and arrows for moving the channels up or down. This one had over 40 buttons, yet Meredith still only used the ON, OFF, UP and DOWN much to the annoyance of Jennifer and Ben.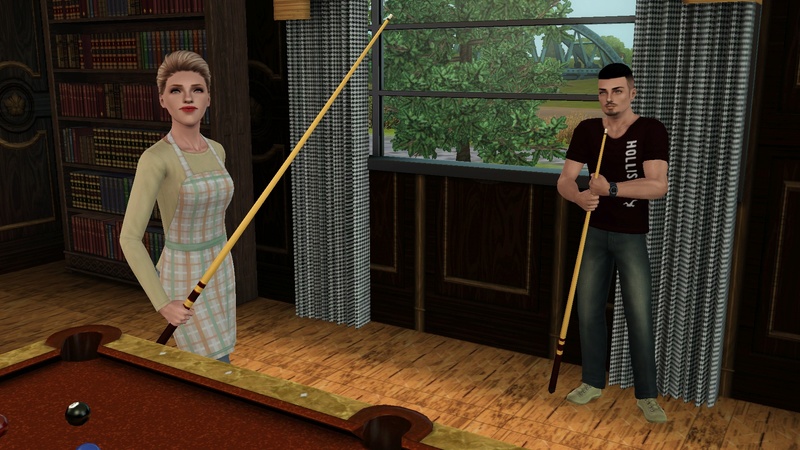 "Ben you are to take Mrs Michaels into the store tomorrow"
"Oh, ok what time mom?"
"10, so be up and ready to go for 9.30"
"Sure thing."
"Has that P.I found anything yet? You know things round here will change if they find her?"
"He has a lead to check out but nothing solid. How will things change?"
"She might be a money grabber just out for what she can get. And how do we know if she is definately her? I mean how many fakes has Mrs Michaels had at the door? I dont think she could cope with anymore heartache. She could be dead for all we know, and here she is spending a fortune on dead beat investigators"
"Mom, Simon is a genuine guy. He wouldnt say he found her if he didnt. Anyway they have to agree to a DNA test before he tells them the whole story."
"What if they refuse the test?"
"He walks away, anyway he has all the info and those letters and pictures from her daughter, what was her name.... Harriet"
"Yes but everything stopped coming through years ago. Oh dear look at the time, I need to go do lunch."
The 3 of them sat down for lunch and chatted about mundane things, like cleaning the windows. Jennifer said she would contact Speedy Cleaners to come out and clean them, it was too big a job for her and Ben to tackle. Ben said he would tend to the garden after taking Mrs Michaels to the store. Meredith decided she would go for a lie down, that darn hip was giving her some pain today. On her way to the stairs her cell phone rang ....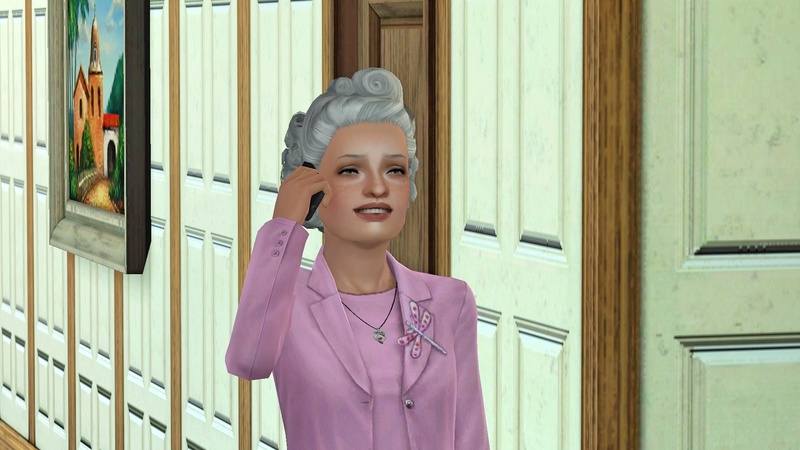 "Hello you are speaking to Meredeth Michaels"
"Hello, Mrs Michaels this is Simon, Simon Webb."
"Oh hello Mr Webb, well, any news?"
"Yes Mrs Michaels, I have found her. I have found your Granddaughter."
"Are you sure? Is it her?"
"Mrs Michaels, I am sure. I have not done the DNA test yet, but going by the photographs I have, there is no denying that it is her. I will be in touch tomorrow Mrs Michaels. I really must go and explain everything to her. She is a little shocked with all the news so far. Anyway I wanted to let you know. Good day Mrs Michaels."
With that the call went dead. Meredith could not believe the news. Could it really be true, could this be the beginning of a whole new chapter?