Below is a step by step guide with pictures in how to clean out Origin's folders. This may help with any issues regarding Origin loading slow or not at all.
Step 1:
In
Start
menu (or use the Windows key + R) type in (without quotation marks) %programdata% (either hit "enter" or click on the folder)
Step 2:
Scroll down to
ORIGIN
folder, click
OPEN
(or right click and select OPEN)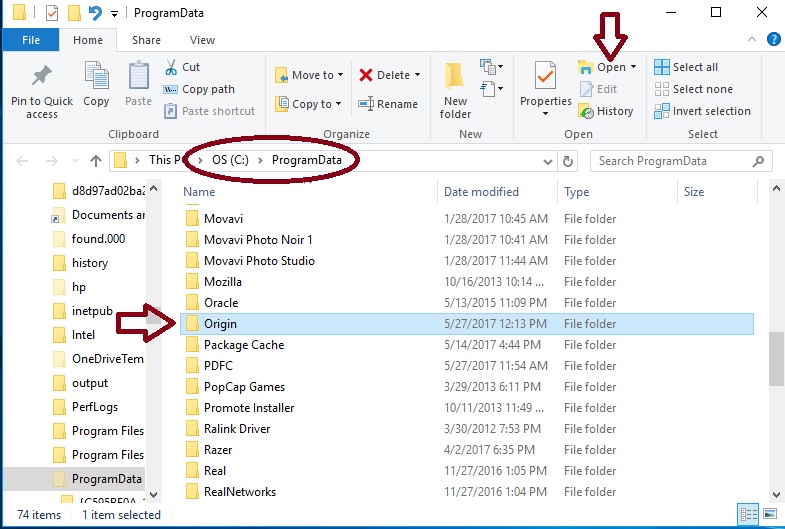 Highlight everything (hold down the ctrl key and click on everything to highlight) and DELETE.
EXCEPT LocalContent
Exit out.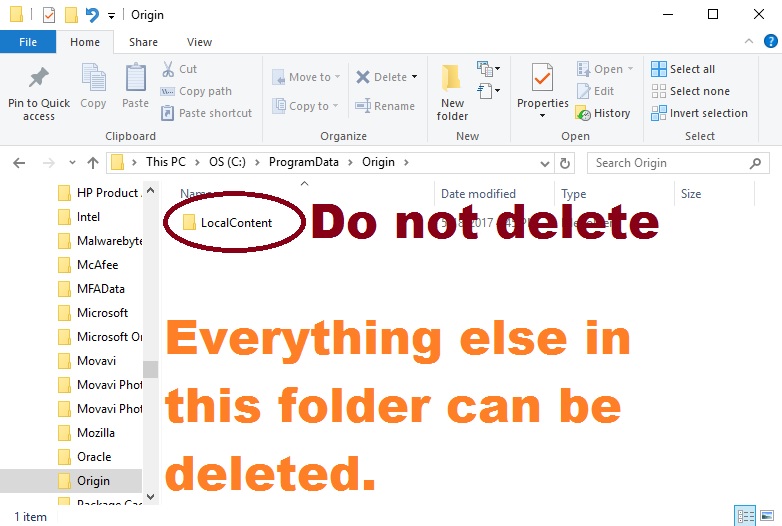 **I have already done this step but you will have other items in this folder that can be safely deleted**
Step 3:
Go back to
START
type in %appdata% click on file or hit enter
Step 4:
**Two part procedure**
 Step 1:Scroll down to the folder
ORIGIN
and Delete (Do not open and delete just delete the whole folder!)
 Step 2:Click on
APP DATA
up on top
Step 5:
Click on
LOCAL
and OPEN
Scroll to find
ORIGIN
folder and Delete the whole folder then exit out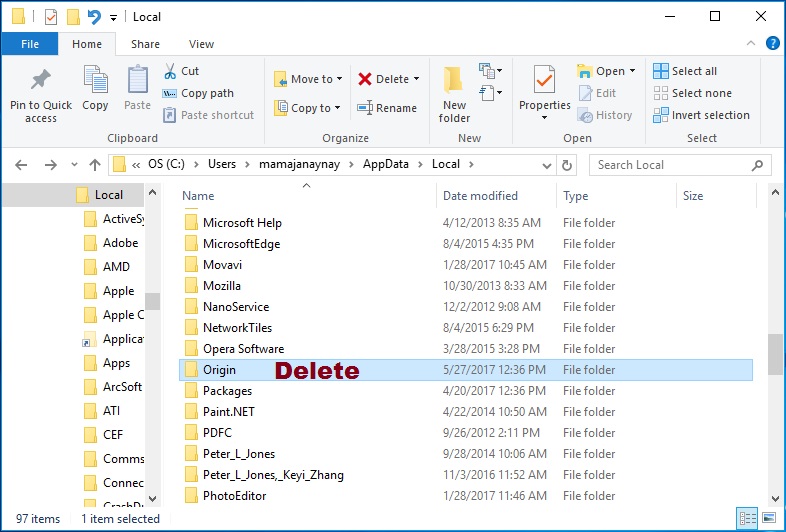 Step 6:
Restart
your PC
Last and final step: Log back into Origin. (I've noticed that it may take a few minutes to start after deleting those files the first time as new ones are being regenerated)
I am unsure of how to do this on a Mac as I don't use those. If there is a member who plays on a Mac and knows how to clean Origin's files, perhaps they could add to this guide in the reply. Also I am using Windows 10.