With a little bit of researching and figuring out on my own, I think I have figured out how to share your creations made in The Sims 4. These creations can be available both on and off the gallery.
Sharing your creations:
Step 1: Go to Documents > Electronic Arts > The Sims 4 > Tray and open
Step 2: Once you have opened the Tray, navigate to the right to "Arrange by" and select "Date modified" from the drop down menu your layout should look like the one below
Step 3: Now you will need to know the date you saved the creation you wish to share outside of the gallery. For this example, I deleted a build I had saved in my library but not shared in the gallery. So I navigated to the Date: 9/5/14 and selected everything with that date on it, highlighted it, right clicked to bring up the menu and selected "Copy". I will then paste onto my desktop.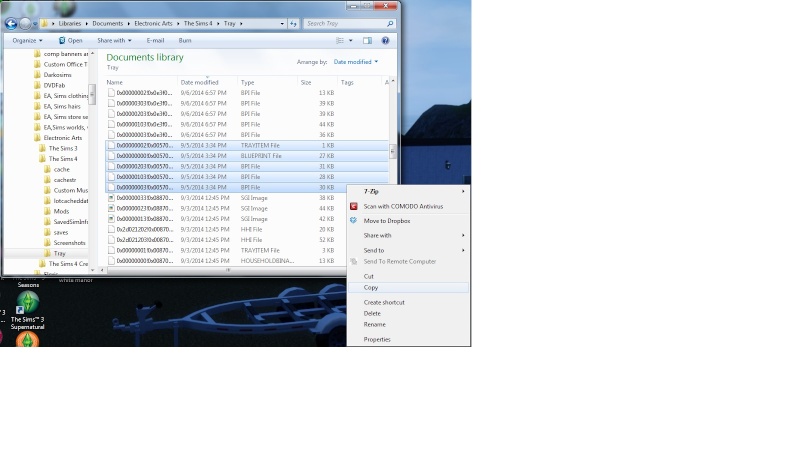 **For Sims highlight the following copy and paste: SGI Image file, HH file(s), HOUSEHOLDBINARY file and TRAYITEM file
  For lots highlight the following, copy and paste: BLUEPRINT file, BPI file(s), TRAYITEM file
NOTE: THERE MAY BE MORE THAN ONE SGI IMAGE FILE, HH FILE AND BPI FILE. PER SIM OR LOT. MAKE SURE YOU HIGHLIGHT ALL OF THEM.  
Step 4: After right clicking on my desktop, and selecting "Paste" I am now able to highlight everything I just copied there, compress file it and rename it.
Step 5: Upload this file to your media sharing site for others to download.
Downloading and putting into your game:
After downloading you will need to unzip that file. The easiest way I found to do this is to right click and select "Extract files..." a box will now open, click on the "..." to browse for the file> Documents > Electronic Arts > The Sims 4 > Tray then select "Ok"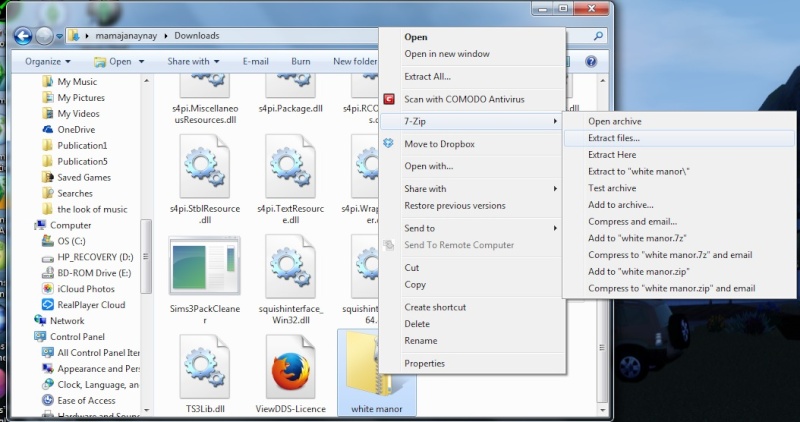 When going into the game you can view the download in your "My Library" (it will not have a picture of the item but it will have a Llama!)
Clicking on it will show you the download and then you can download it into your neighborhood