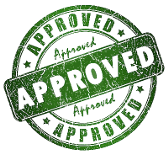 Scanned By Jacko
This home is built on a 40x40 lot, no world specific. It contains CC, TS3 store sets and base and WA, Sunlit Tides items.
Background story:
"The Modern day style of this Japanese home screams Zen from the inside out!" exclaimed Bob Wolff from the Riverview Realtors Agency. Mandy H. from Sunset Valley Realtors say's, " The theme spreads from the inside to the outside of this home offering a very peaceful Zen atmosphere. I'd live here!"  Charlton Architecture Company, CAC, say's, "The owner of the home is of a Oriental dissent but they wanted the home to represent a more modern day style."
Modern Japanese Inspired Home is a 1 bedroom, 1 bath home with Oriental interior design through out.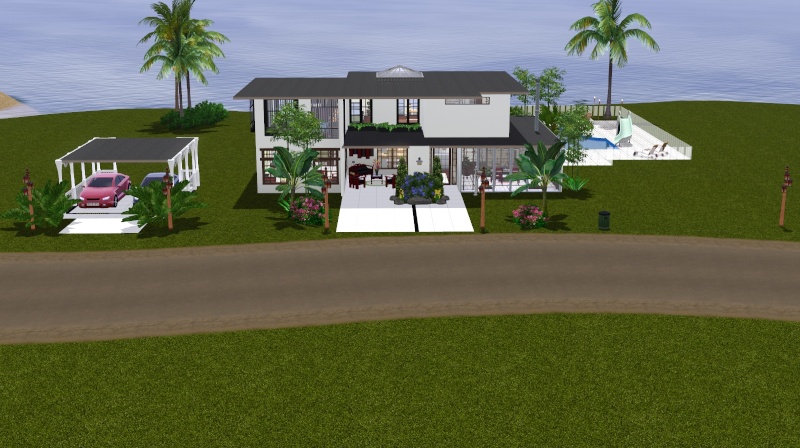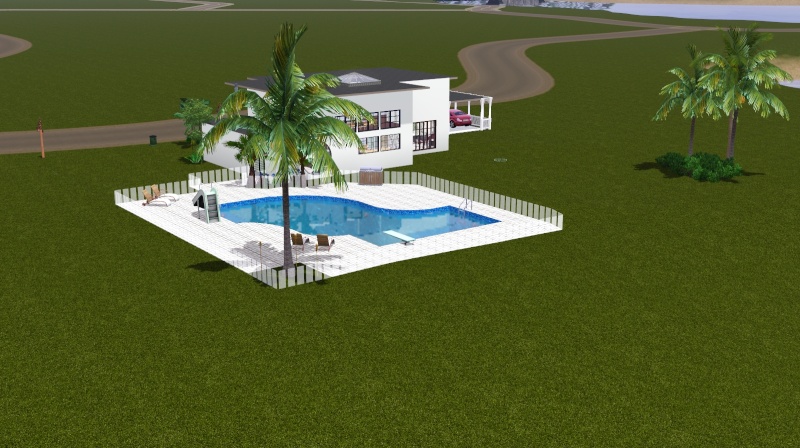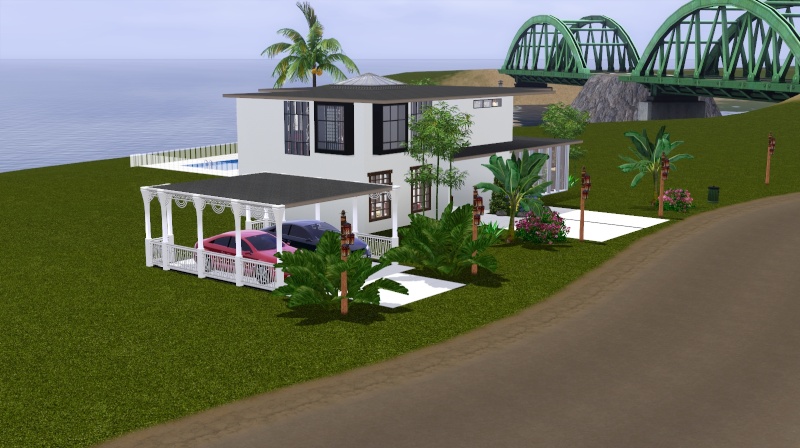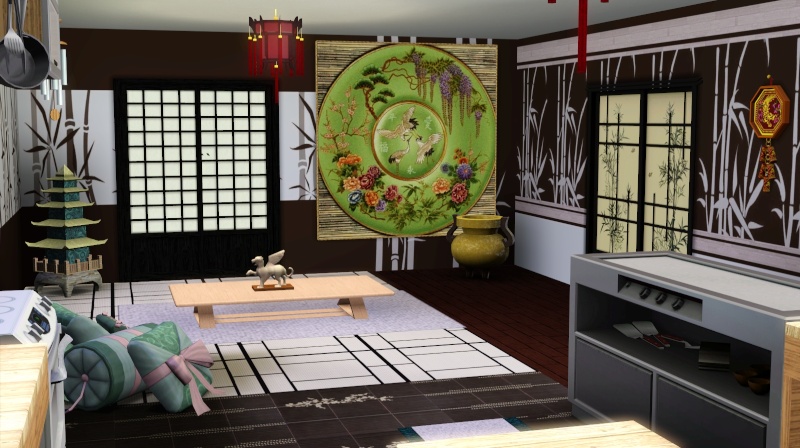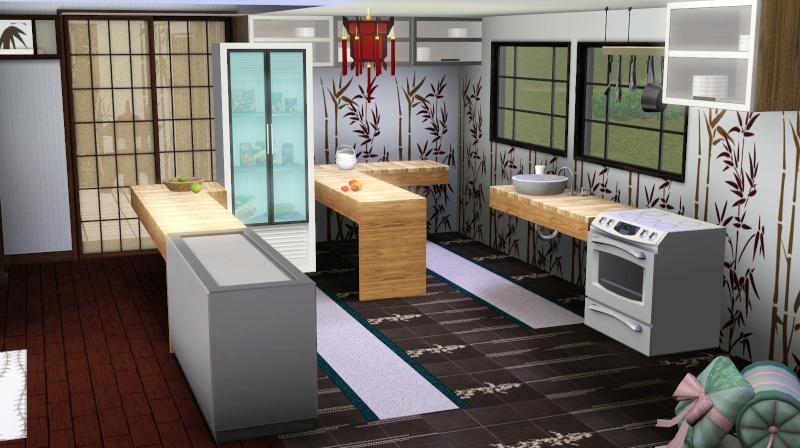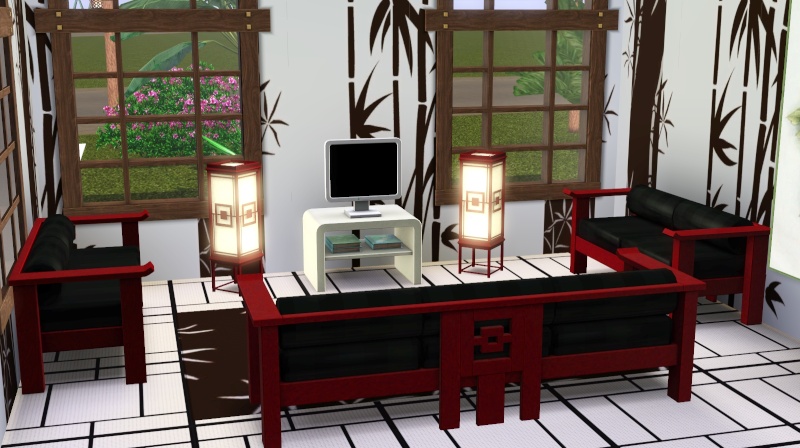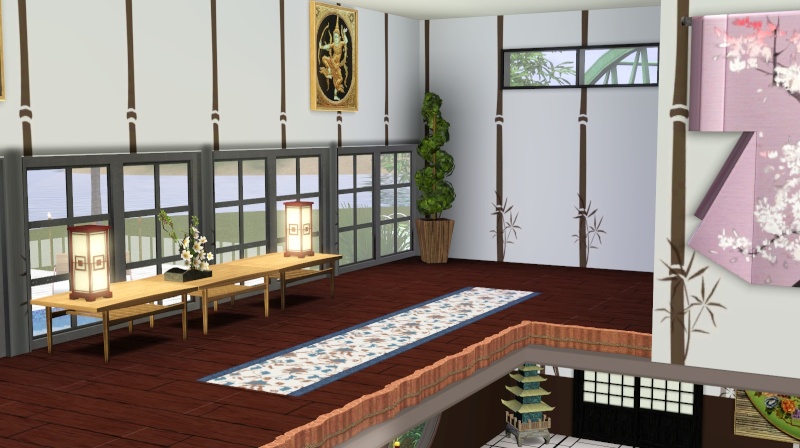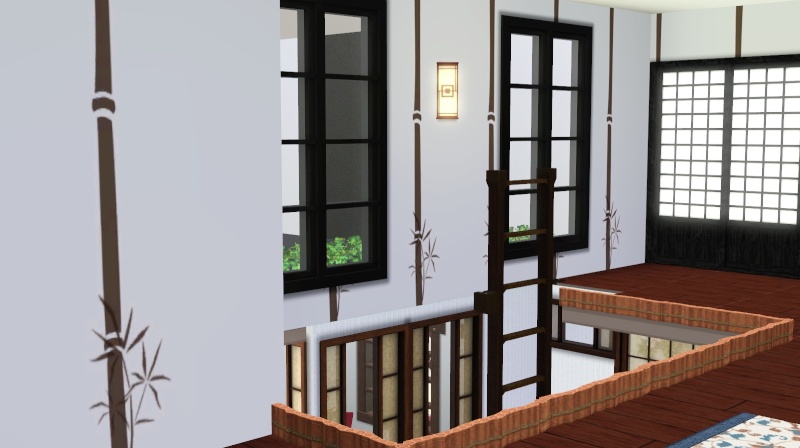 CC is from:
ziggy28
: TSR Oriental pic's: Yoi with Blossoms, Cloisonne Jade, Panels of Peony, White Stone Buddha, Chinese Peony, Tanjore, The Rosy Detail, Pen and Ink Bamboo.
Mutske
: TSR: Tokyo Windows & Doors
Shino&KCR
: TSR: Bathroom Serenity
Gosik
: TSR: Aura Bathroom clutter
Simcredible!designs.com
: TSR: Funny Kitchen Pasta, Gelata Fridge, Terrace Deco Fruits, Plant pack 1 (Boston fern, from Simcredibledesigns.com
Ung999
: TSR: Lighting_Wall Lamp 05
Devirose
: TSR: Bamboo style walls and floors set
Devirose
: TSR: For Tatami Floor
FantasticSims
:
TSR: Curb appeal Ornamental Grass 1
InaMac69
: Simtech: Pure Flowers
Squishy Simz
: TSR: Tangle-free Blinds N1
From the TS3 store: Itadakimasu! Japanese Inspired: Dining, Finest Living and Finest Cooking; Kingdom of Cambodia Bedroom and Bathroom collection; World Inspiration Compilation.
Modern Japanese Inspired Home
Thumbnail