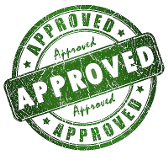 Scanned by InaMac69
Lexie is one of my all time favourites - she's my absolute pride and joy, so take good care of her! Haha! 
I am exactly zero presents closer to finishing my Christmas shopping than I was a week ago!
Today I'm sharing a sim I've been dying to upload for months, and a little picture set to go with her!
DOWNLOAD LEXIE
(Sims3pack and .sim included)
*Note - for some reason I couldn't get Lexie's CC to stick to the sims3pack. My game doesn't seem to be exporting it properly.
The file should still work fine, but any problems with it, just use the .sim instead and/or refer to the lists below for her CC!
At least it keeps the file size down! 
 *
Custom Content:
(Items marked with ** are package files and
definitely
will not transfer with the sim.)
**
Skin
by S-Club
**
Eyes
by Elexis
**
Freckles
by Vasilla
**
Blush
by S-Club
**
Eyebrows
by Ephemera
**
Nose piercing
by Winry
Eyeliner
by Emmzx
Lipstick
by Me
Hair
by Cool Sims (
Formal Hair
by NewSea, retextured by Eternila)
Everyday Outfit
by Anubis
Everyday Shoes
by Modish Kitten
Everyday Earrings
,
Bracelet
&
Nails
by Lore
Formal Dress
and
Bracelet
by Lore
Formal Shoes
by MrAntonieddu
Formal Earrings
by S-Club
Sleepwear
by NyGirl
Custom Sliders:
(Not required to have Lexie in your game, only needed if you want to edit the shape of her face or body in Create A Sim)
Jonha's Body Sliders
Facial Sliders by Ahmad
aWT's Jawline Sliders
aWT's Nose Septum Sliders
aWT's Upper Lip Sliders
Download Picture Set