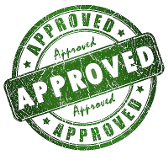 Scanned by InaMac69
And little Effie herself!
.sim and .sims3pack included.
DOWNLOAD EFFIE:
SIMS3PACK
.SIM
Set of 5 pictures featuring my little Effie the Elf:
Sims3pack and package files included.
New mesh
Fully recolourable frame
Custom launcher thumbnail
DOWNLOAD PICTURE SET:
SIMS3PACK
PACKAGE
Custom content:
Effie is packaged with mostly base game content. Items marked with ** will not be included with the sim.
Skin
by S-Club **
Eyes
by Watermelon
Freckles
by Vasilla **
Lipgloss
by Pralinesims
Eyeshadow
by Gosik
Hair
by NewSea, retextured by Shock&Shame
Earrings
by JenniSims
Everyday outfit
by Ms_Blue
Nails
by Lore
Sliders: (not required to have Effie in your game, only if you want to edit the shape of her face or body in Create A Sim)
Jonha's Body Sliders
Facial Sliders by Ahmad
aWT's Jawline Sliders
aWT's Nose Septum Sliders
aWT's Upper Lip Sliders
Happy holidays everyone!
... I really need to get a move on with my christmas shopping!
Anyway, this was supposed to be a much more exciting Jennifer Lawrence sim.
Unfortunately, for the first time ever, ErrorTrap failed me!
I was just finishing her off and ET spat out something.... 10 seconds later - bye bye last 40 mins of fixes!
I tried my best to get Jennifer finished, but there's just no way to rush a celebrity sim!
Thankfully, I had Effie here on standby! Please excuse the rushed screenshots and presentation!