Hey everyone, the folks over at Simlogical have come up with an awesome, I think, tool! I scoped it out and it looks to be very handy, especially when dealing with mods!
Here's what you do:
Follow the link to Simlogical and The Dead End Nights
http://www.den.simlogical.com/denforum/index.php/topic,1953.html
download, unzip and this is what you will look for in whatever place you put your downloads in.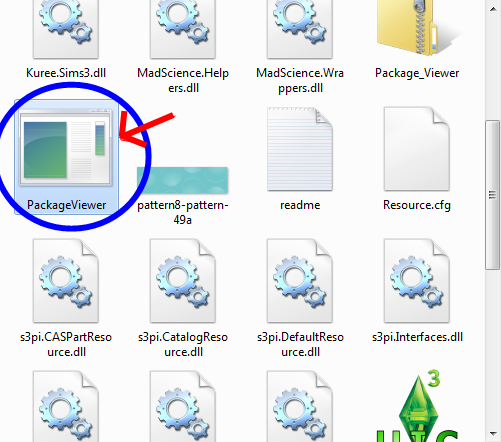 Simply either double click on it or right click then select open.
Next will be a blank box that will pop up (it may have some packages already listed, that's okay)
To check out your mods, especially the ones that are "coded", go to FILE, (documents -> Electronic Arts -> Mods -> Packages), next all the mods will show up complete with pictures! This handy tool makes it so much easier to delete or disable CC!
*** NOTE: Some patterns may not show a picture, in order to see what they are you will need to select "Show it" and then if you have s3pe, you can open the file to see what it is as there should be an icon available through that program to view the mod***