scanned by InaMac69
Your 21st gift is grom the very talented deviouslyvivid. Not 1 but 2 sims. Twin hunks ooh lala.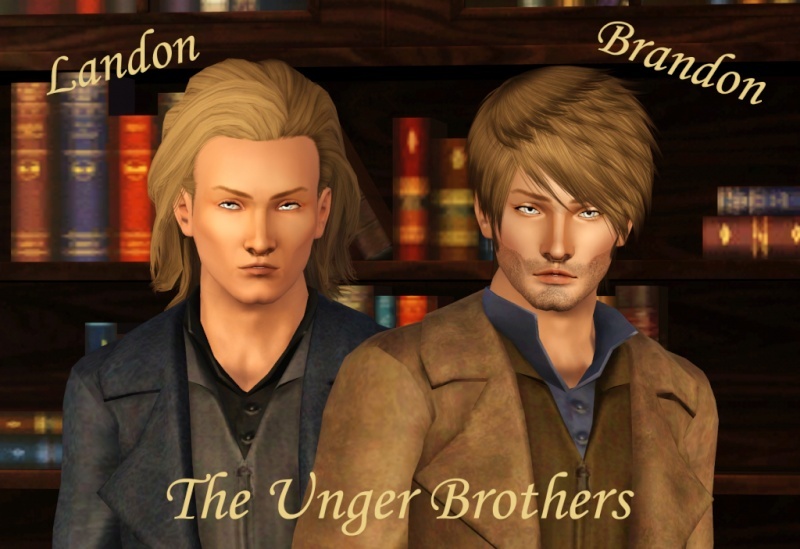 Landon is CC free. His hair is from Supernatural EP. However, I do use Aikea Guinea default replacement eyes which are not included in the sim pack.
http://www.modthesims.info/download.php?t=348047
Both sims were made using custom sliders. You do not need to install the sliders for the sim to work, but features will snap back to EA default if you try to change anything on the sim.
Brandon has the following CC:
Beard is EA basegame
FFSB Klavix Skintone Non-default
http://blog.sina.com.cn/s/blog_71be8a2d0100xqgj.html
Djinn Hair by Lapiz
http://lapizrazuli.blogspot.com/2011/08/hair-mesh-5-djinn.html
Brandon: Brave, Brooding, Handy, Commitment Issues, Eccentric. Soul, Chile con Carne, Spice Brown
Landon: Great Kisser, Disciplined, Clumsy, Bookworm, Hopeless Romantic. French, Egg Rolls, Irish Green.
They're twins, so they are both Taurus'.
Download Brandon

Download Landon