Scanned By Jacko
Jordan is loosely based on a friend of mine...
... Who isn't even called Jordan, her name's Emma, but this simmie doesn't look like an 'Emma' to me!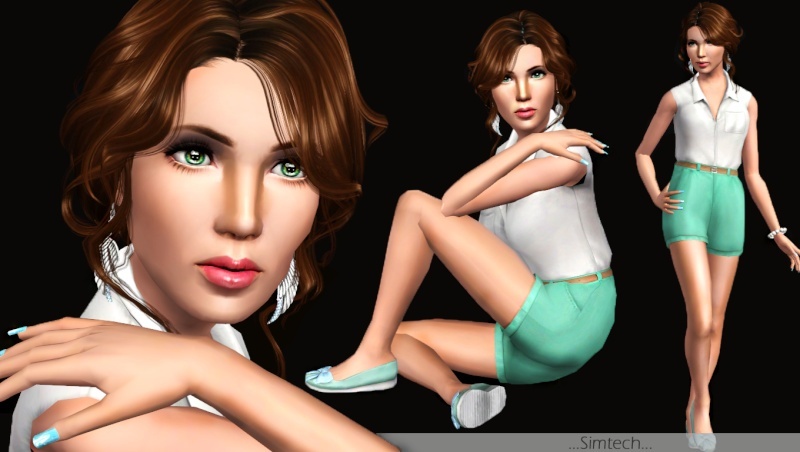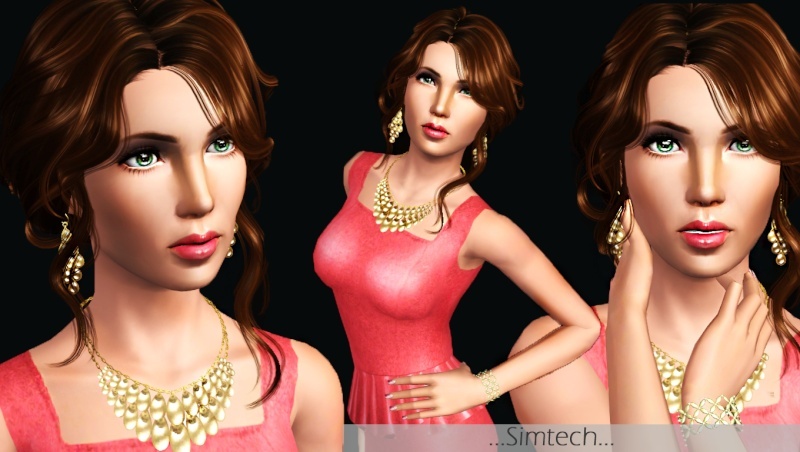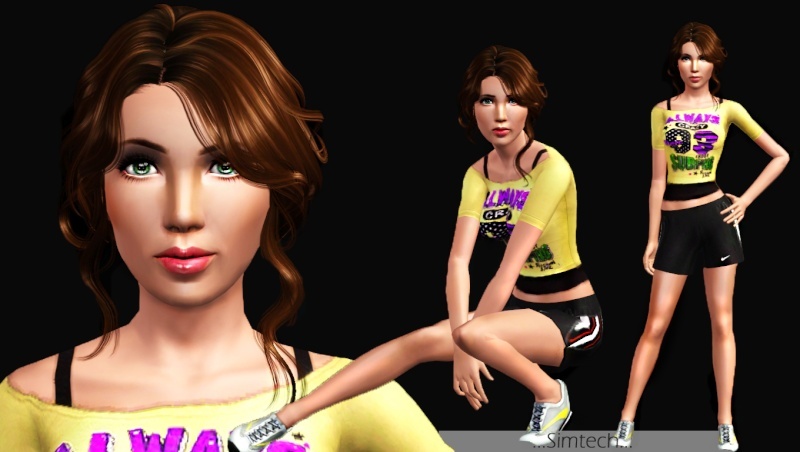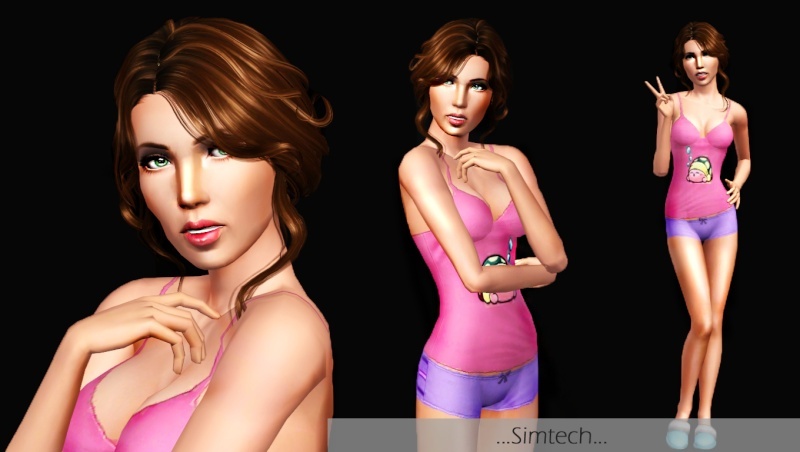 DOWNLOAD SIMS3PACK
DOWNLOAD .SIM
Important Notes:
- Skin used is a default replacement (non-default available at link below). She won't look the same without it, but you don't need it to have her show up properly.
- All custom content apart from skin and lipgloss will transfer with the sims3pack.
- CC free version is available, if anyone wants it just let me know and I'll post the link.
Credits:
Items marked with ** will not transfer with the sim.
Skin
by S-Club (Default F1.0A) **
Hair
by NewSea, retextured by Eternila
Eyes
by Tifa
Brows
by Altea127
Lipgloss
by SashaJ **
Everyday Outfit
&
Shoes
by Anubis
Everyday Earrings
by S-Club
Everyday Bracelet
by Lore
Everyday Nails
by Klavix
Formal Dress
,
Bracelet
&
Nails
by Lore
Formal Earrings & Necklace
by S-Club
Formal Shoes
by MrAntonieddu
Athletic Top
by Orange-Sim
Athletic Bottoms
by Lore
Sleepwear
by Juliana
Swimwear
by Lore
Sliders:
- Not required to have the sim show up properly, but are required if you want to edit the shape of her face/body in CAS.
Johna's Body Sliders
Facial Sliders by Ahmad
aWT's Nose Septum Sliders
aWT's Jawline Sliders
aWT's Upper Lip Sliders
Poses:
Skylar, Beech, Blakc, IMHO, Elexis & Maximum