scanned by InaMac
I'm back!
After a long break I finally got time to finish off Lory and get her uploaded.
I worked really hard to get her just right, so she's a special one for me!
Pic for Admin use:
More Pics:
Please excuse the AWFUL watermark cover up jobs.
It was a choice between cover them up quickly or re-do the entire thing, because I'm a total fool haha!
I did the ones for my blog without thinking to save the originals, so the Simtech watermark just had to go over the top!
... I just wanted to get them up here first!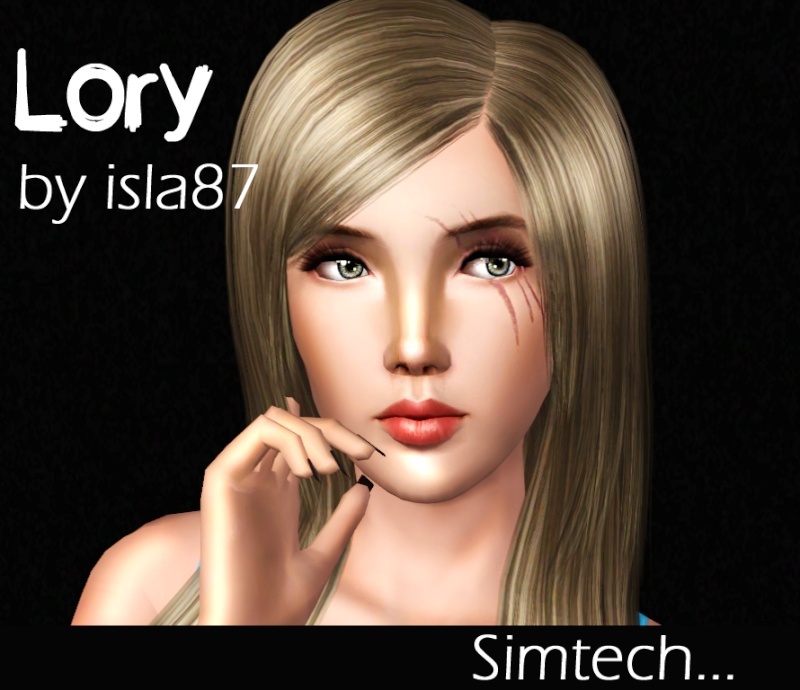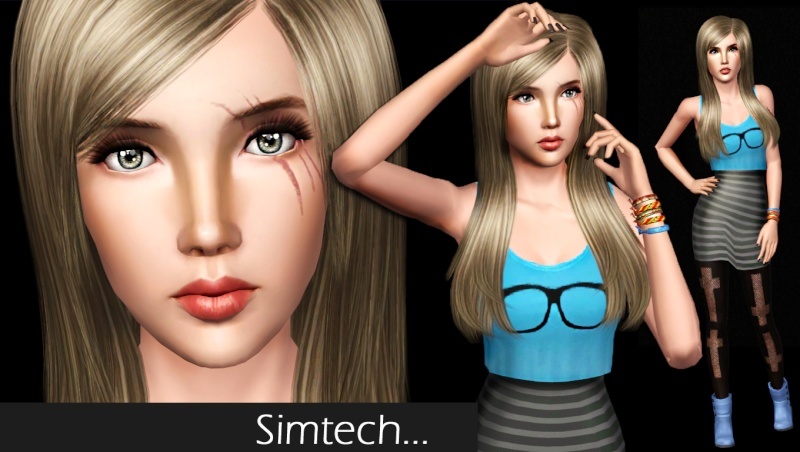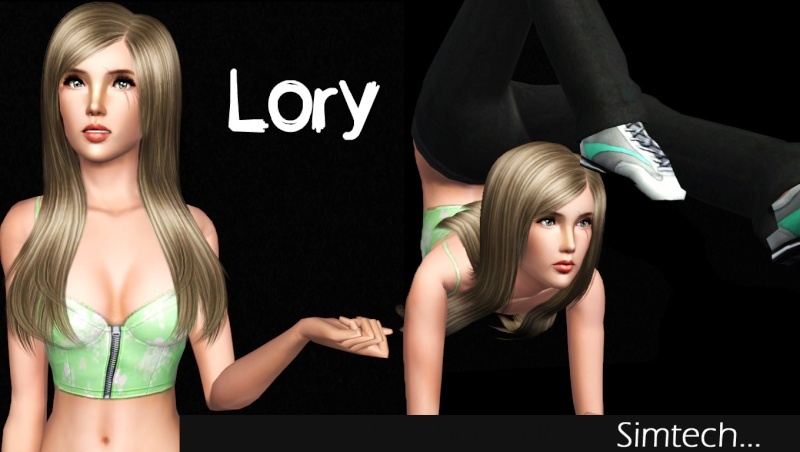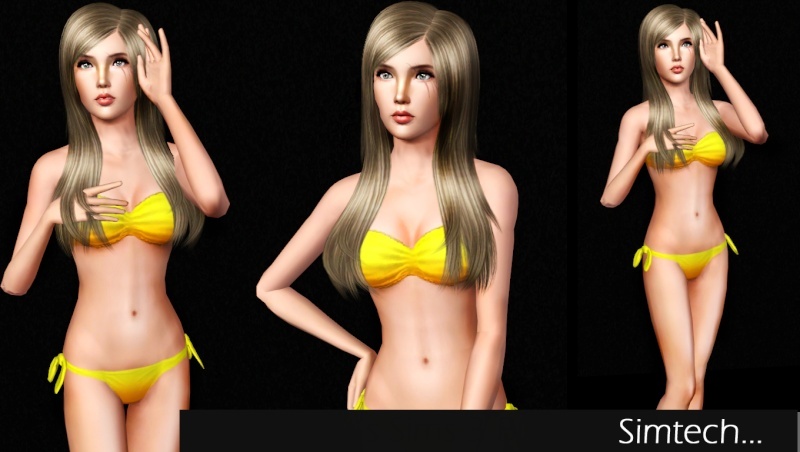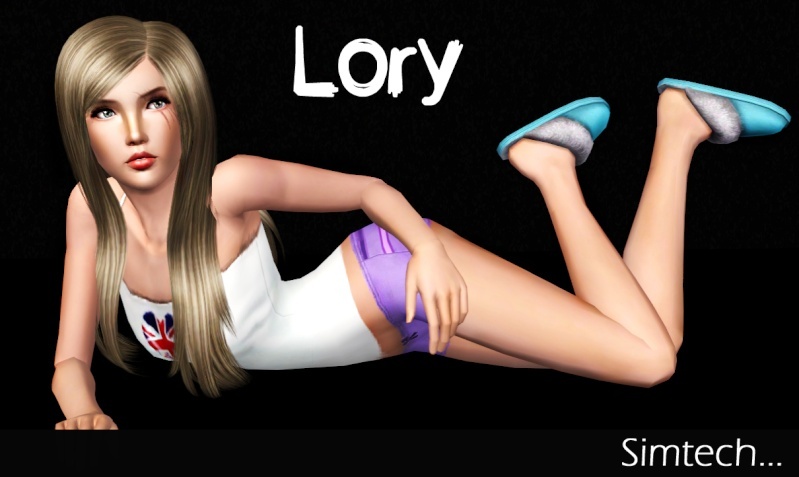 DOWNLOAD SIMS3PACK
DOWNLOAD .SIM
Important Notes:
Skin used is a default replacement. It won't transfer with the sim, but you don't need it for her to show up properly in game.
Please check credits below as not all CC will transfer. Things marked with ** will not transfer with the sim.
Custom sliders not required to have the sim, but are required if you want to edit the shape of her face/body.
Credits:
Skin:
S-Club
(Default F1.0A) **
Hair:
Elexis
**
Eyes:
Elexis
**
Brows:
Ephemera
** - I think! Eyebrows are SO hard to identify!
Scars (as blush):
Hillary
**
Lipgloss:
Me
Everyday Nails:
Lore
Formal Nails:
NewOne
Everyday Dress:
Juliana
Leggings:
Jocker
Everyday Shoes:
Anubis
Bracelets:
Lore
Formal Dress:
Melisa inci
Formal Shoes:
MrAntonieddu
Formal Necklace:
Anubis
Sleepwear Top:
Me
Sleepwear Bottoms:
Juliana
Swimwear:
Juliana
Athletic Top:
Greennoodle
Athletic Bottoms:
Mirel
Sliders:
Not required unless you want to edit the shape of her face or body.
Johna's Body Sliders
Facial Sliders by Ahmad
aWT's Jawline Slider
aWT's Upper Lip Sliders
aWT's Nose Septum Sliders
Poses by Skylar, Beech, IMHO, Elexis & Severinka.