Chapter 14
Well my dear readers, after the excitement of the last chapter, you know where the feckin cake went up in flames and we didnt get a chance to see the rugrats age up, I decided to go and check on Roberto and Rosa and the girls. Lets have a wee look and see what they've been up to.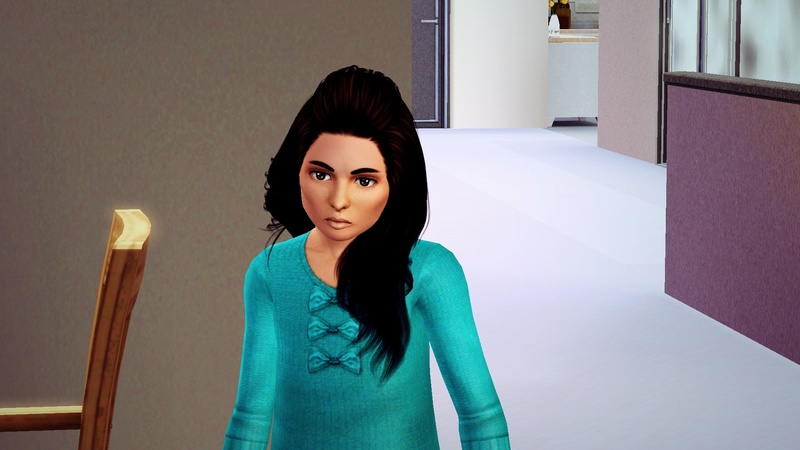 "Hi there, forgive me but which twin are you?"
"Oh errr, mom...Mom....MOM!!!"
(Voice from the other room) "Yeah what is it sweetie?"
"There's a voice coming from, I dunno asking me who I am?"
(I called through to Rosa)
"Rosa its only me, Ina"
"It's ok sweetie you can talk to Ina"
(Back with twin number 1)
"Am sorry if I gave you a fright, I know its been a while since I popped in here"
"Its ok, I'm Teresa."
"You aged up, wow, last time I saw you, you were a toddler"
"Oh ok, well am now grown up so is Maria"
"Awesome, is she about anywhere? I would like to see her too"
"Yeah she's around somewhere"
"So who are you?"
"Well sweetie thats hard to explain, maybe ask your mom later"
"Ok, so are you a ghost?"
"Nope not a ghost, haha. Get your mom to tell you"
"K, I'll ask her now...Mom, Mom, MOM.."
Teresa went to find her mom while I looked for Maria. Has it been that long since I came over here? Surely not!! Obviously yes.... LOL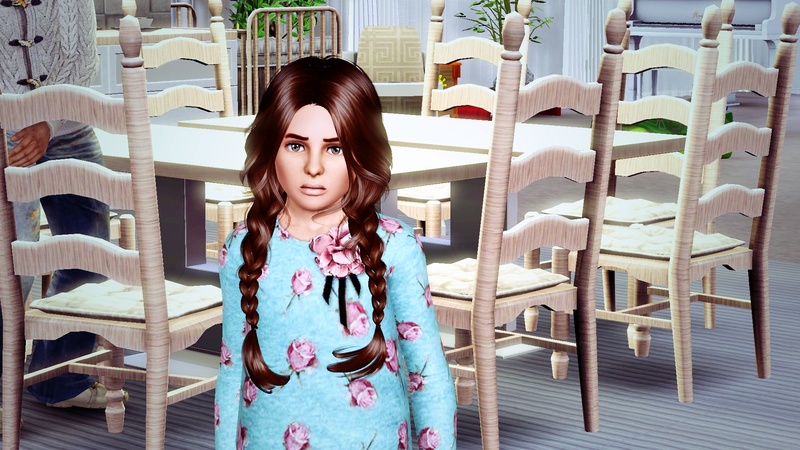 "Hi Maria, do you remember me?"
"Nope, but mom told me who you are so its cool"
"I am so glad she did, sorry I havent been around lately"
"Its ok, mom said you are the writer and creator and your main focus is on Uncle Carter and his family and that we are just extras in your legory"
"Well, errr yes she is right, but I will try and not make you feel like you are an extra, I will try and bring you all into the legory more"
"I dont mind, whatever you want to do is fine with me"
"Oh you are such a sweet girl"
I actually felt guilty about that, can you feel guilty over not playing with your sims? I mean do they actually miss you when you dont play with them or am I just going crazy? Probably just going crazy, nuts, insane!!!!!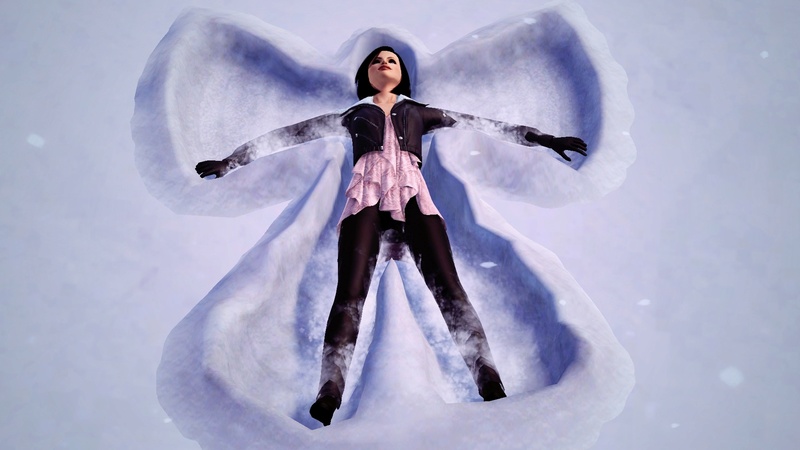 "Hi Rosa enjoying the snow I see"
"Hi Ina, gosh its been so long since you came around here, and yes I love the snow"
"I know am so sorry about that hunnie, I will try and come round more often though"
"Look I know how busy you are, I heard through the grapevine that Meredith and Carter had triplets"
"Yes they did, that was a bit of a shocker"
"I thought it was hard with 2 never mind 3 haha got their work cut out there havent they?"
"Yes they have indeed"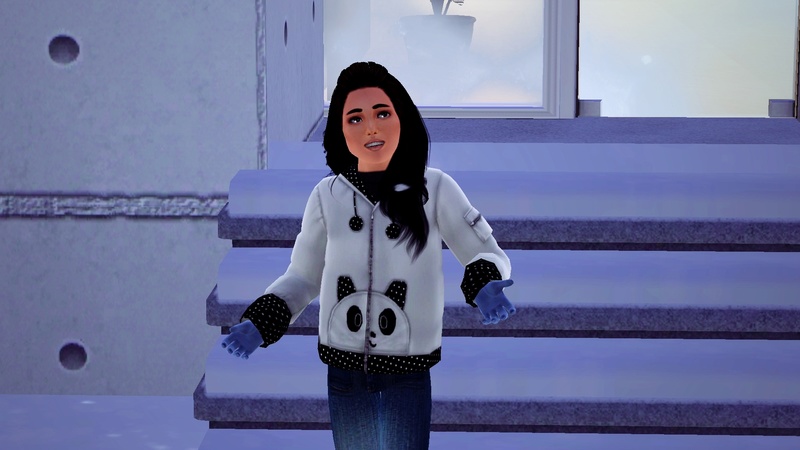 "Hey mom, can you help me build a snowman?"
"Sure sweetie, just let me get up"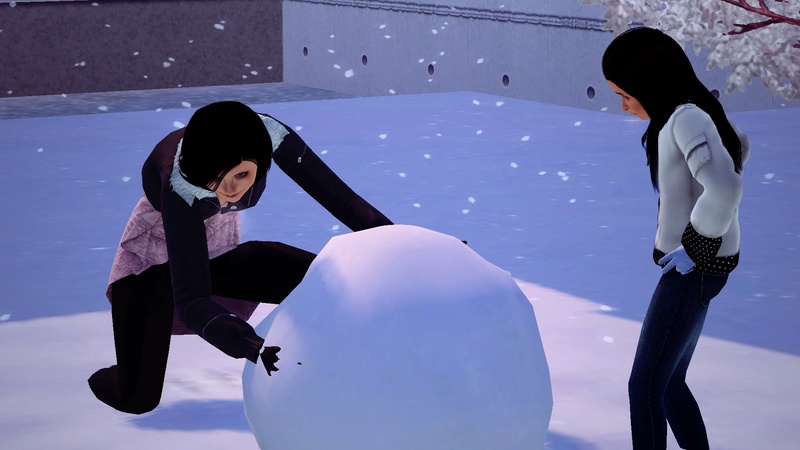 "And then you pat in the snow nice and tight like this see?"
"Oh so he wont fall over?"
"Thats right, he needs to be nice and fat, thick so he is sturdy enough"
"Wow he looks awesome"
"Thanks, my mom helped me a lot"
"Where is your dad?"
"At work, he's always at work"
"Oh, but he works hard so you can have nice things though right?"
"I suppose, wish he was here though"
Take note Ina - Roberto needs to be with family more...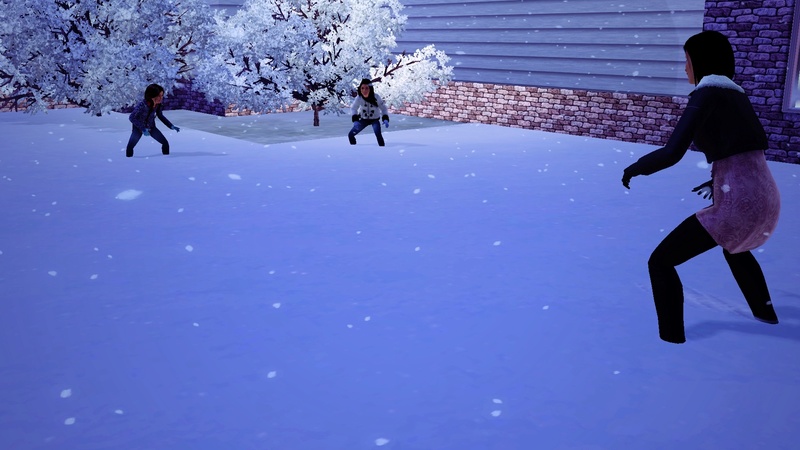 "Haha 2 against 1, thats not exactly fair is it"
"I dont mind Ina, anytime I get to spend with my girls is a bonus"
"Well said Rosa, but I think maybe you should head indoors as you all look frozen"
"I think maybe you're right, girls time to go in"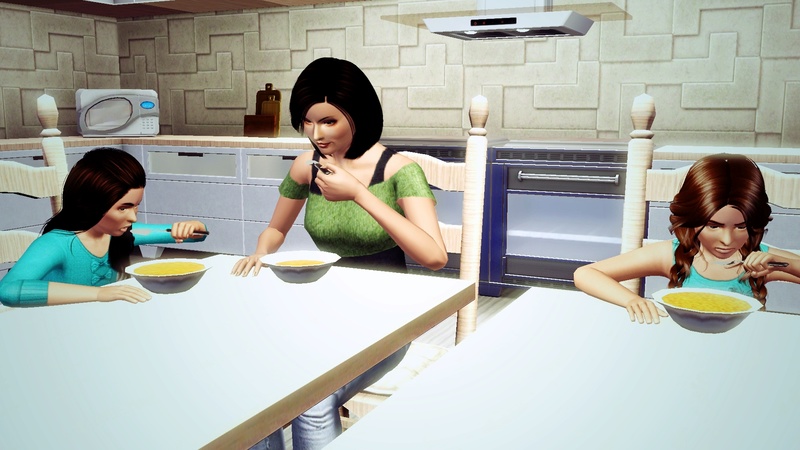 when they got in, Rosa made them something to eat. I really enjoyed spending time with Rosa and the girls, pity Roberto wasnt there though. I think I will go check on the town and leave Rosa, Teresa and Maria to eat in peace.
"Ok, well am off for a bit, might go and look around town and see who is about."
"Awww thanks for stopping in Ina, it was good to catch up"
"yeah it was Rosa, I wont leave it so long next time."
"You better not, haha"
"Bye girls, be good for your mom"
"We will, bye Ina"
I left them to it and went looking around town, you know what this town is like a ghost town, there is no one around. Might be cos its snowing and cold. Oh well, never mind.
I left my game running while I done normal real life stuff, like laundry. Hate laundry am sure there are people living in this house I dont know about cos where does it all come from?? I empty the basket and low and behold an hour later and its full again!!! Ok well after I done the ever growing laundry pile I got back to my game. Lets go back to Carter.
"Hi Rain, you got big?"
"Yeah we had our birthday"
"Was I gone that long?"
"You were away for 3 whole days"
Wait was I gone for 3 days?? Oh crap yeah, sim days hahahahaaaa, thought for a second I had passed out and lost some time hahahaaaaaaa.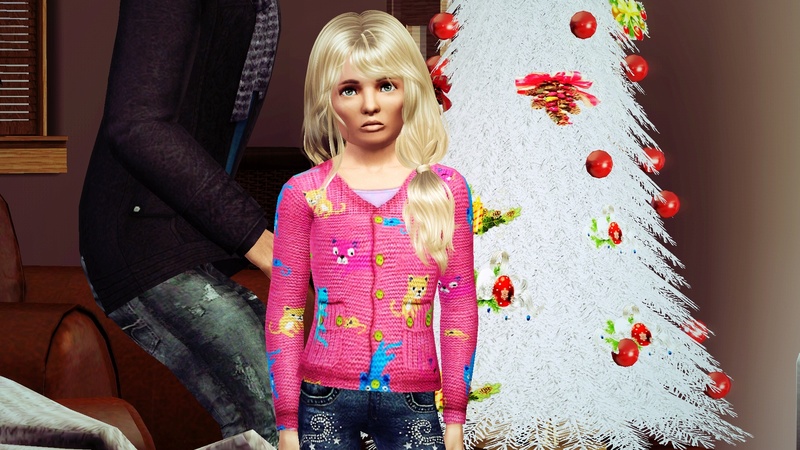 "Hi Storm, wow love the sweater"
"Thanks, hi Ina where've you been?"
"Oh I was over at Teresa and Marias house for a bit"
"You missed our birthday"
"Sorry sweetie, I forgot"
"Its ok"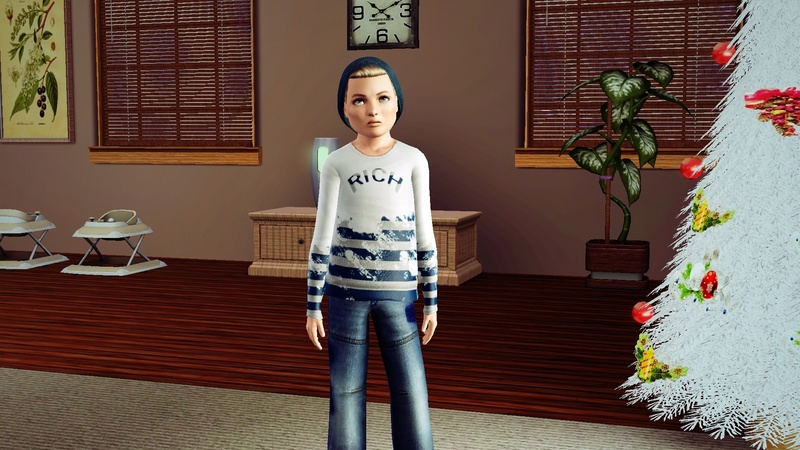 As you can see River aged up too. They all look fab dont they? Now I need to go find Meredith and Carter to apologise for missing the birthdays.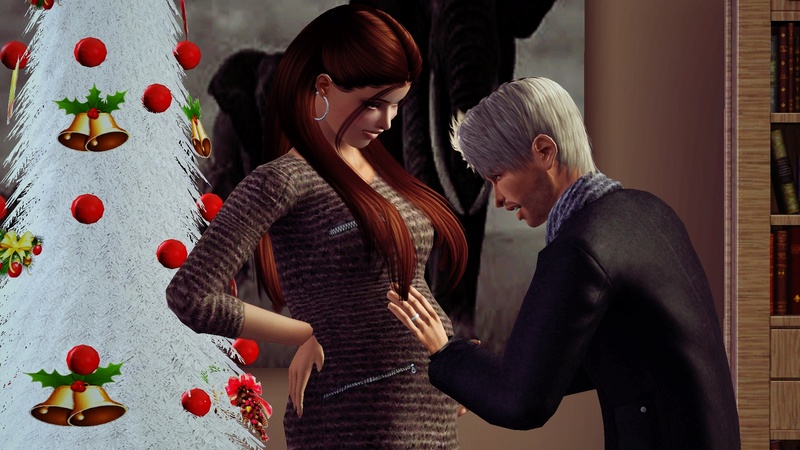 "Hey guys...Wait..WTF....How did that happen?"
"Well Ina, you should know by now HOW this happens but if you don't I could give you the "talk" haha"
"Very funny, I know HOW it happens but HOWWWWW did this happen?"
"Errr, well we were left by you to our own devices and we got sort of carried away"
"I bet you did, you look like you are gonna drop any minute"
"I am nearly full term, you have to remember it only takes 2 or 3 days for sim babies to come"
"I know but...I was only gone for a short time"
"It only takes a short time"
"True"
Holy crap!! I need to take off the story progression I think haha.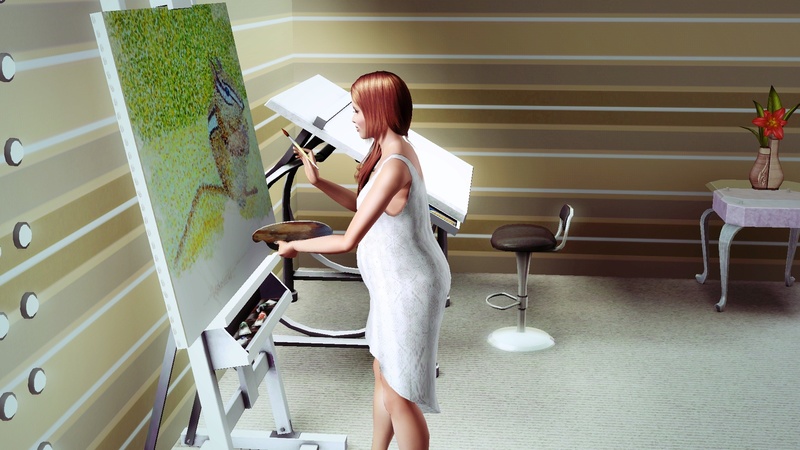 "So how are you feeling Meredith?"
"I'm good, cant wait to have this baby though"
"You think its just 1 this time?"
"To be honest I think its more than 1 but I didnt want to freak Carter out"
"Why does he just want 1?"
"he hasnt said to be honest but am sure he thinks its just 1"
"Will it bother you if its more?"
"Not at all, I want a lovely big family"
"Oh oki doki"
Note - Do not let her have any more if this turns out to be another multiple birth. I can't cope trying to look after 6 of them LOL
"So matey how do you feel about this pregnancy?"
"Ina I am sooooo excited, I think it could be more than 1 but dont let Meredith know, she might freak out if its more"
"Oh, ok, so you dont mind if its more than 1 then?"
"Nah, I actually want it to be more, I love kids and want a huge family"
Do these guys not talk to each other then LOL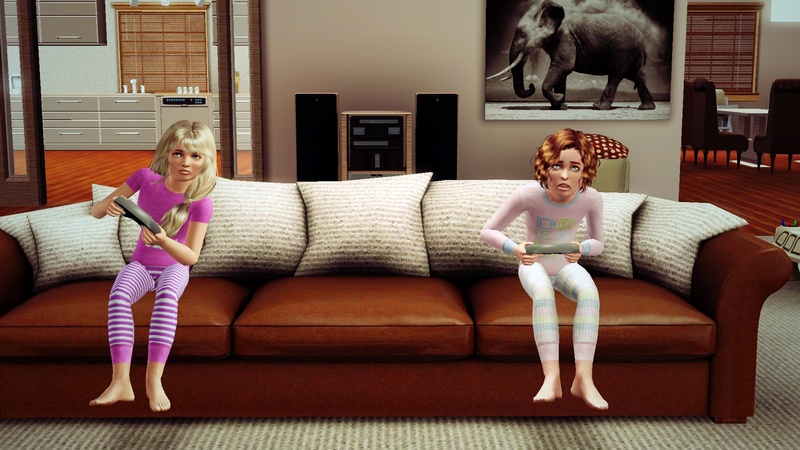 "So girls are you looking forward to mommy having her baby?"
"Yeah sort of"
"Sort of?"
"Well I want another borther but Rain want another sister"
"Oh I see, what if you both get what you want"
"You mean twins? Is mom having twins?"
"I dont know what she is having, it might be just 1 baby or there could be 2 or 3 some moms have 4 or more at the same time"
"Oh man, am not having any if you can get that many in 1 go"
"Me neither, I dont want to have a lot of babies"
I left them to it, let go find River.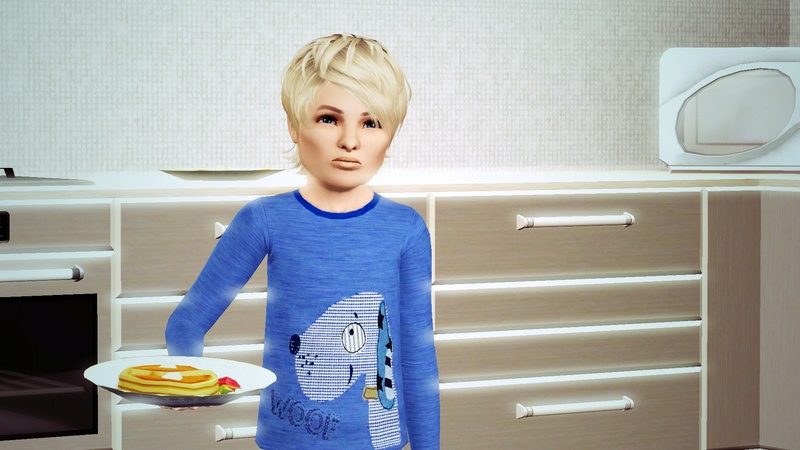 "Hey sunshine how you diddlin?"
"How my did what?"
Diddlin, you know how are you?"
"You could have just said that, am ok"
"Good good, you hungry?"
"Duh...thats why am gonna eat this"
Good lord what is it with boys? The girls are all chatty and boys well they seem to be more interested in eating.
Later the whole family went out to play in the snow.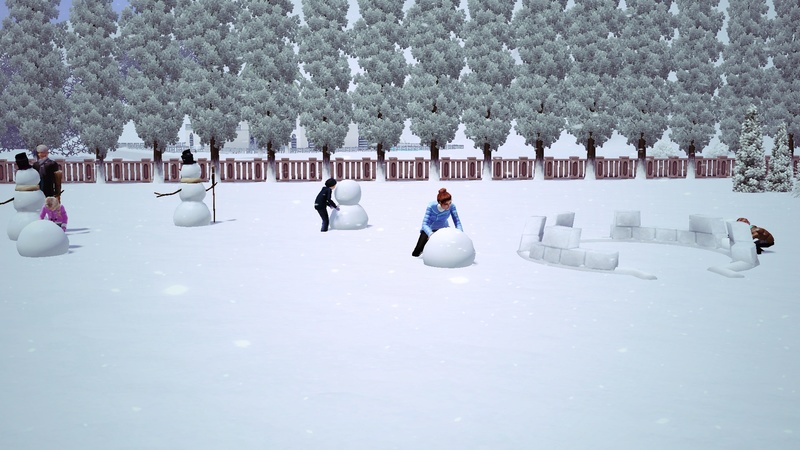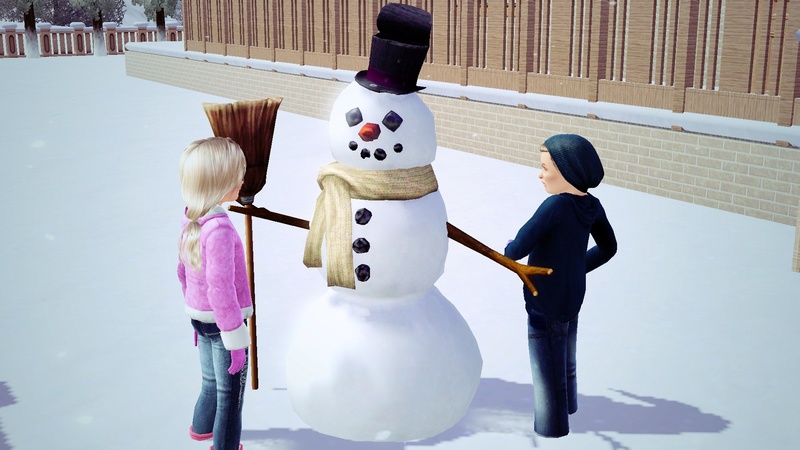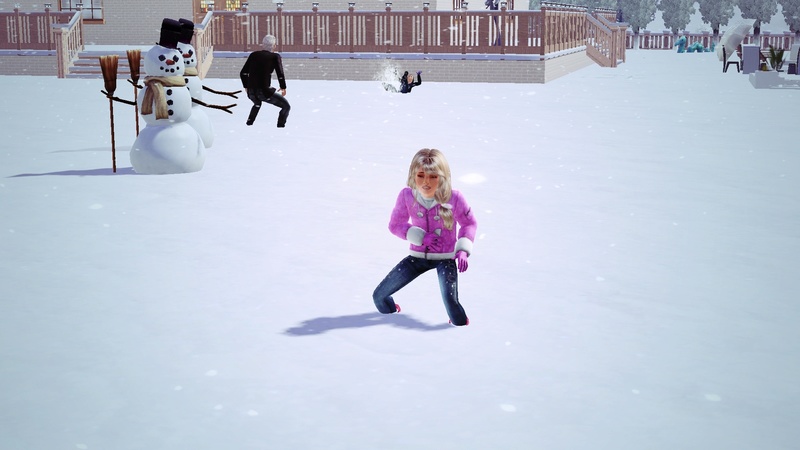 I left them to it, I didnt want to get hit by any stray snowballs.
Until next time, when we should find out if its 1, 2, 3 or more babies. I still cant get my head round the fact they are having more and I didnt have anything to do with it. Or did I muhahahaaaaa.