Chapter 4
Good morning peeps, yep I'm back with another instalment of Carter and his Legory.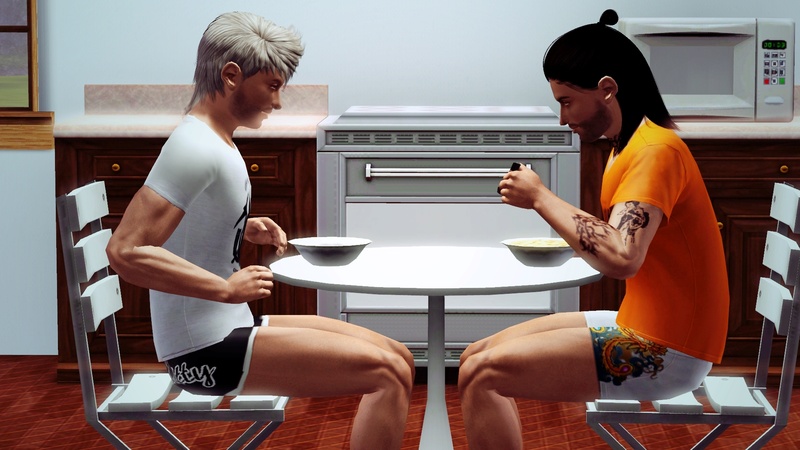 "Morning boys"
"Mornin"
"Mornin"
"Now guys we have big plans today"
"But it's Sunday, no need to do anything today"
"Ahh but Carter you are so wrong, I have some things to do and it will benefit you in the long run"
"What yer got planned?"
"Not telling you right now, I do need you both to go out though"
"Oh ok, we could go to the park or go play pool or .."
"I dont really care what you do, you just need to scoot off out"
"Can I do the garden 1st?"
"Yep, good idea, oh and Piers have you messaged or called that girl back yet?"
"Errr nope, I will do it today"
"I know you will, now eat up and get your backsides in gear"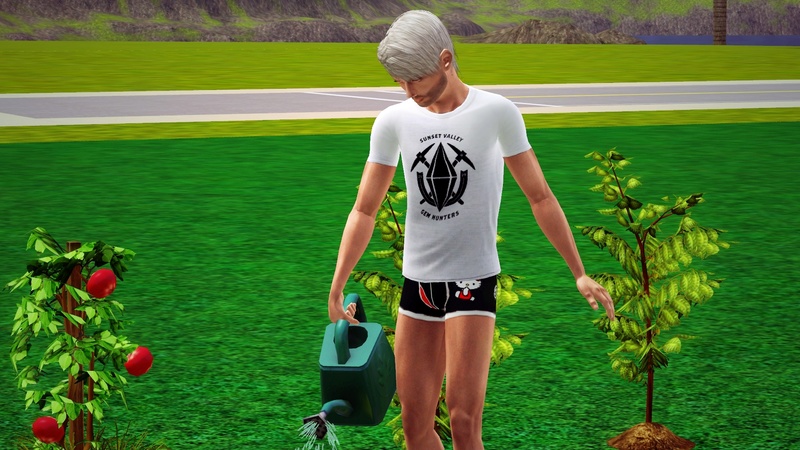 "Thats it you get those plants watered and weeded"
"Thats what am doing mrs"
"Good good, what is Piers doin?"
"Think he was texting that girl back"
"Ooooh about time eh?"
"Yeah"
Now lets jump over and meet the girl, or rather get a wee look at her LOL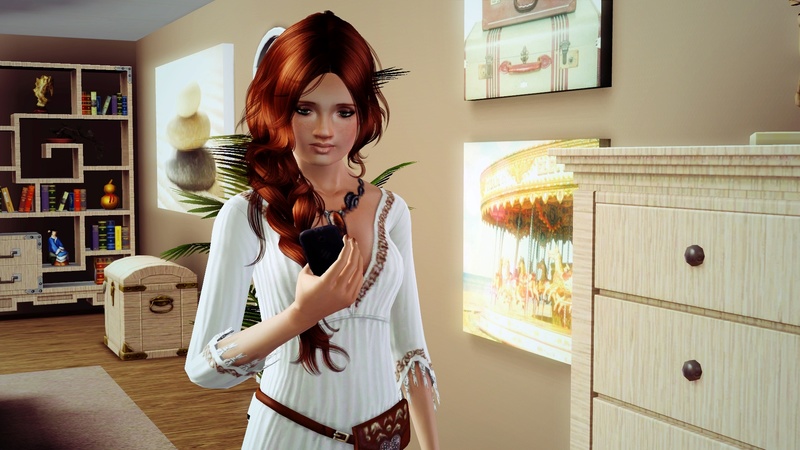 "Hi Kate, thought I would introduce you to everyone"
"Huh? Oh Hi, sorry was reading a text from Piers"
"Oh, spill, what did he say?"
"Well you know I sent him a long message saying who I was, I had something to tell him, we needed to meet etc etc"
"Yeah, what did he say?"
"Look for yourself"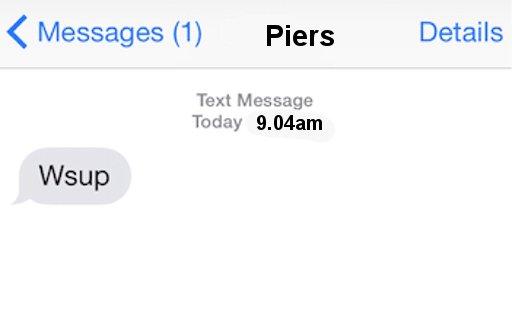 "Wow, man of many words. You want me to say something to him?"
"Nope, I am capable of doing that myself"
Oki doki, anyhoo, I have got to go get some things sorted for Carter"
"Oh, ok. You not stopping for a cuppa then?"
"Maybe next time, see ya later"
"Kk, by for now then"
And there we have our new character, Kate. I know I know MJ already sussed it out LOL but do you know the rest of the plot !!!! Haha hmmm maybe you do, maybe you dont. You will have to read on to find out what our young Kate is wanting with mr nice butt Piers
Anyways, lets get back to the legory. Well I did send the guys out for the day. I had an inspirational moment and well here is what happened next.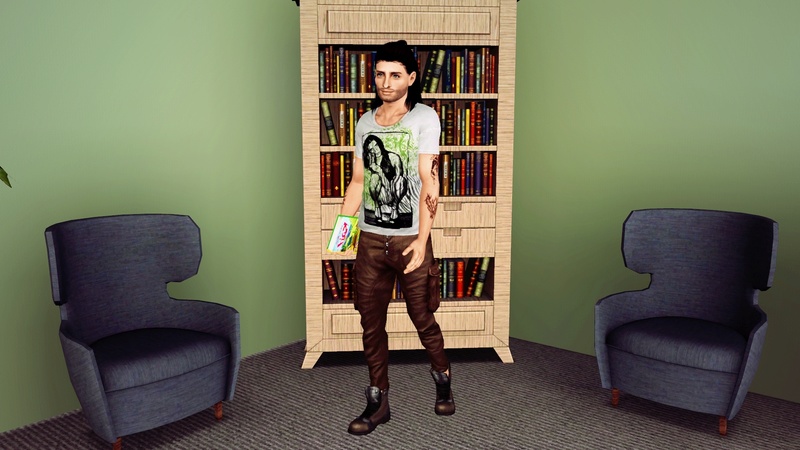 "Hey Piers, well what do you think?"
"Oh you done some redecorating, I like the bookshelf"
"OMFG!!!!!!! Is that all you noticed?"
"What, am just in. Saw the bookshelf and thought oh hey thats new"
"Look around you dumb s**t"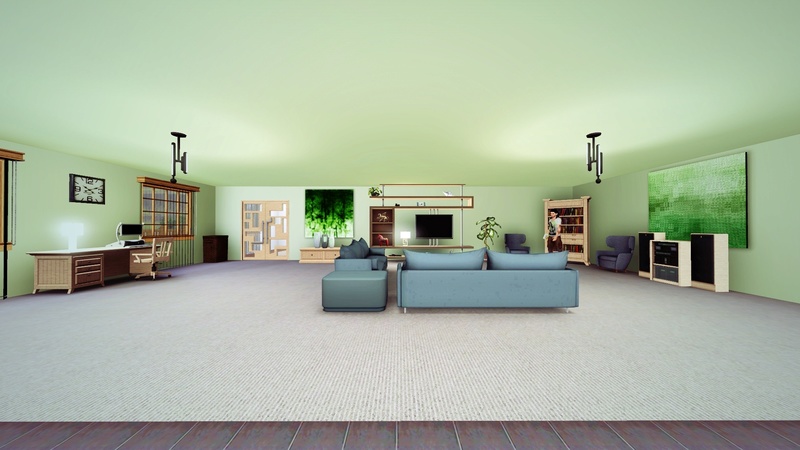 "See, I done a lot more than just adding a bookshelf"
"Oh yeah, looks good"
Can I kill him off now????? I mean jeez, I spent a whole feckin day doing this place up. You know me, I dont download stuff usually, but I though you know what, I like these guys and I wanna make a nice home for them and then this idiot doesnt even notice ""sniff sniff"" no am not crying, just a bit ""sniff sniff""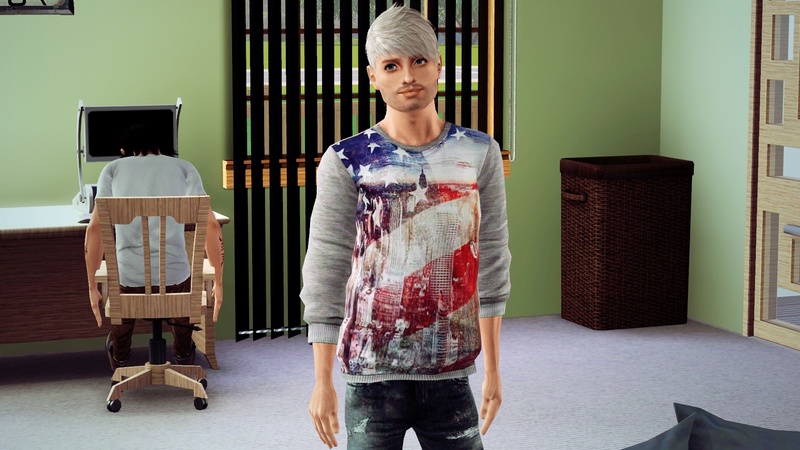 "Wow Ina, this place looks amazing. You have completely changed the whole layout, its bigger, brighter and man I love the kitchen. Thank you so much you are by far the bestest creator ever"
"Oh shucks thank you Carter. it was no bother really"
Now that is why Carter is the main character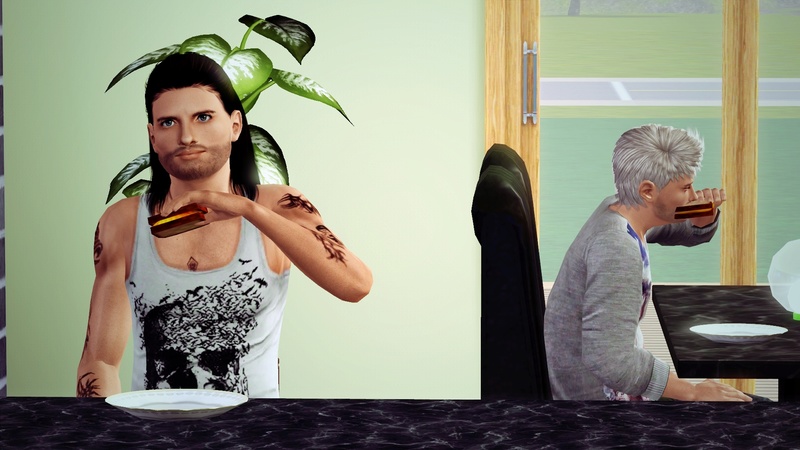 "Piers did you sort out the message with Kate?"
"Yeah she is coming over later"
"Oh, ok. How do you feel about that Carter as this is your house?"
"I'm cool with it"
"Alrighty then"
Meanwhile over at Kate's.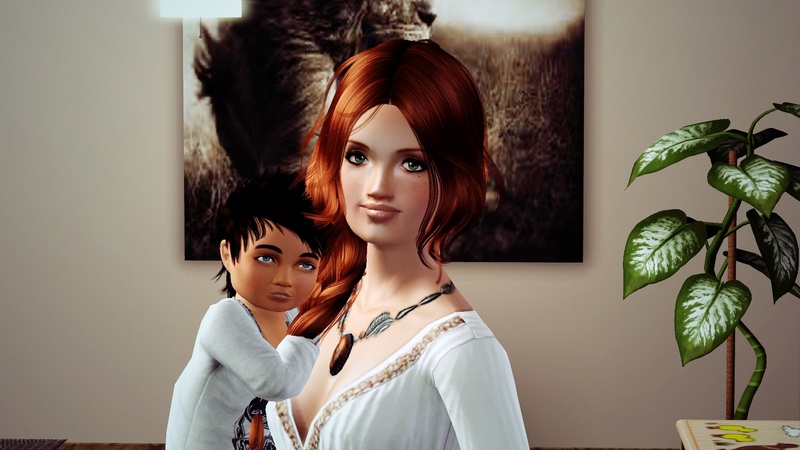 "Come on little man, time to go out"
"Oh Kate is he yours?"
"Yes, this is Kyle"
"Hi Kyle, awww he is sooooo cute"
"Thanks. we need to get ready to go out now"
"I know, you off to see Piers then?"
"Yeah, thought I'd walk, you wanna walk with us?"
"Sure"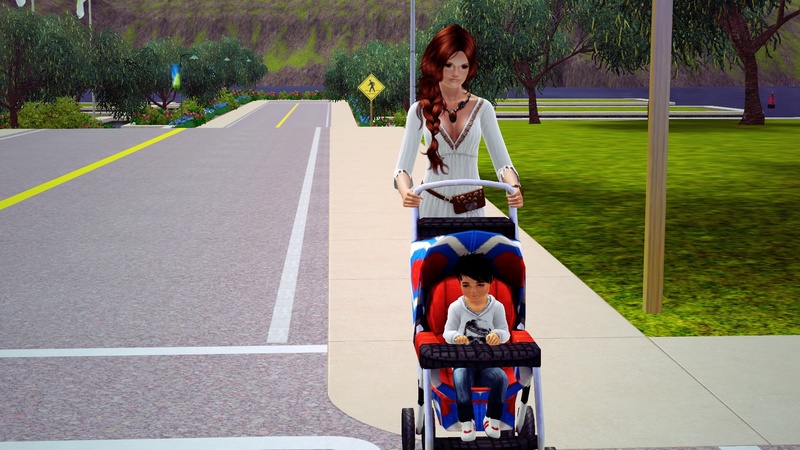 "This town is very quiet don't you think?"
"It is, but then thats what I wanted, a new town, a new start"
"Kate, can I ask you something?"
"Sure go ahead"
"Is Kyle....Is he...errrr"
"You will find out everything soon enough"
"I'm gonna run on ahead and make sure the place is tidy"
"Ok no probs see you soon"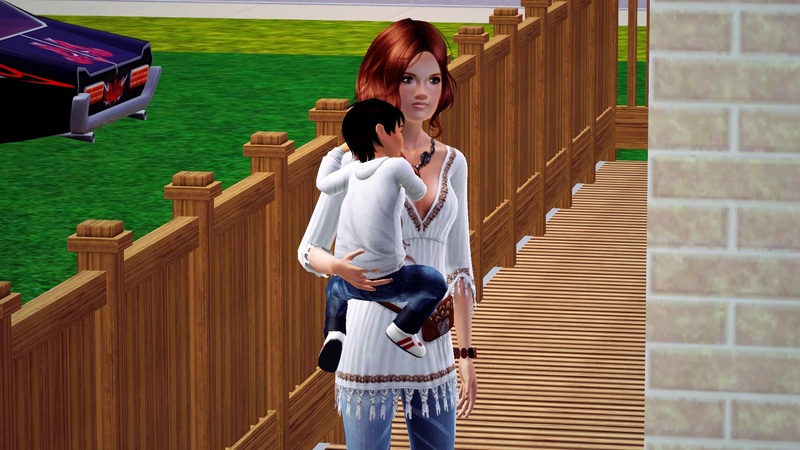 "You made it, I'll let them know you are here"
"Thanks"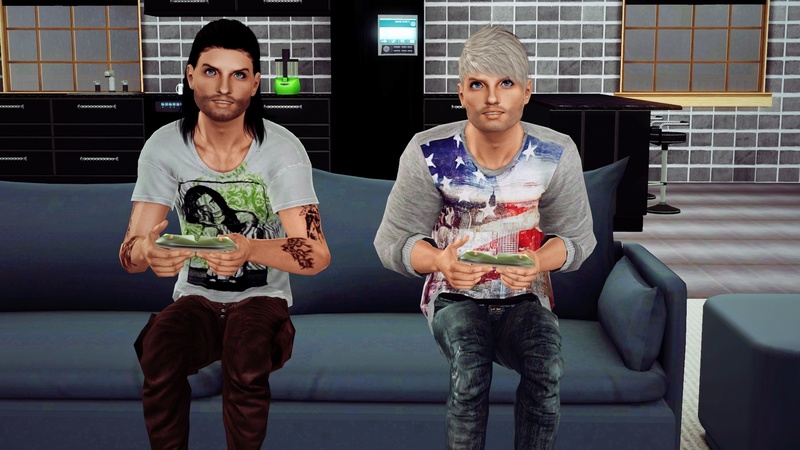 "Guys, Kate is at the door"
"I'll let her in then go upstairs out the way"
"Thanks man"
Carter let her in, and to say he was surprised to see her with a toddler was an understatement. he showed her the way to Piers.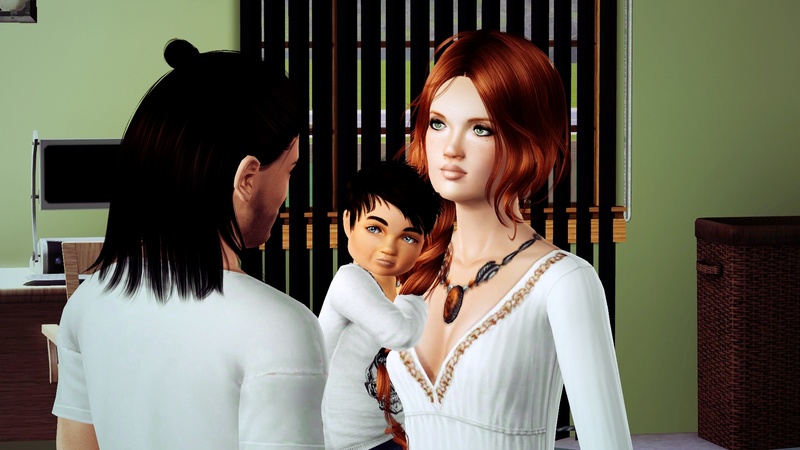 "Hi Kate, been a while"
"Piers, yep almost 2 years now"
"Really? that long? Who is this?"
"This is Kyle, he is my son"
"Your son? How old is he? He is so cute...hey little guy"
"He is almost 2"
"Almost 2, that would mean..."
"Yeah, do the math"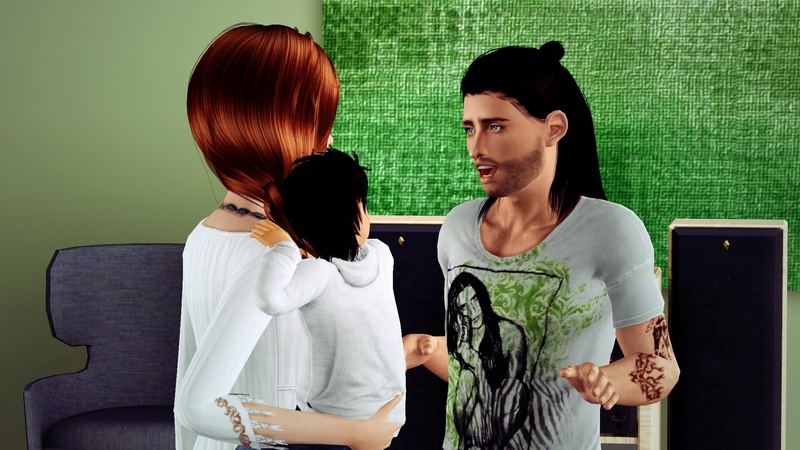 "Wait, is he? Mine?"
"Yes Piers, he is your son"
"You sure?"
"Yes am certain he is yours"
"Oh, errr, how, we used protection"
"It didnt work, look I know its a bit of a shock. I understand if you want a DNA test done, in fact I think it would be best if you did do the test that way you can be sure. I mean I know am sure but for your own sake and sanity you should do the test"
"Yeah, errr, look, I am a bit shell shocked here. Do you wanna sit down?"
"Nope I'm ok standing"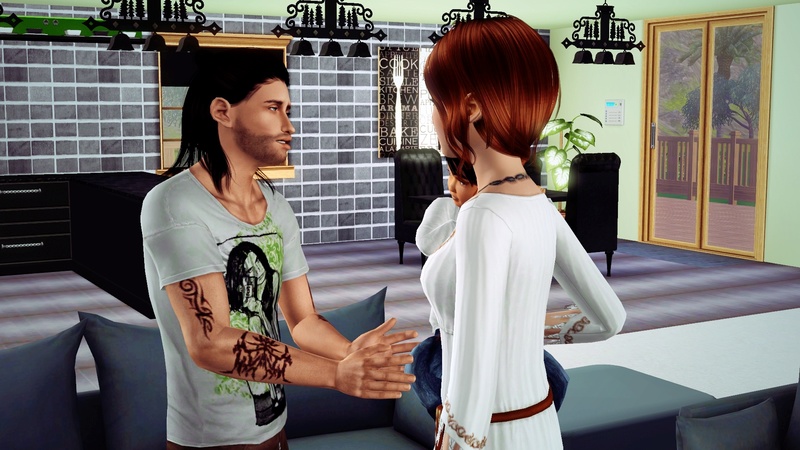 "Can I hold him?"
"I don't think he will go to you, he is very shy"
"What did you call him?"
"Kyle, his name is Kyle"
"Good name, hi Kyle"
"What do you want to do now Piers?"
"Well I think I need to do the test then we can take it from there. I mean, not that I dont think he is mine, just look at him, he looks like me"
"Yeah he does. I have moved into this town. I have my own place and if you want to come and spend time with us, Kyle, you are more than welcome"
"I would like that, Kate."
"Thats grand, look its nearly Kyles bed time so I really need to go. I will call you tomorrow and we can set up a day/time to get the test done"
"Yeah sure, it is good to see you Kate, and its was very nice to meet you Kyle"
Piers saw them out, and sat on the sofa for most of the night. Thinking about how life can throw you curve balls at any time.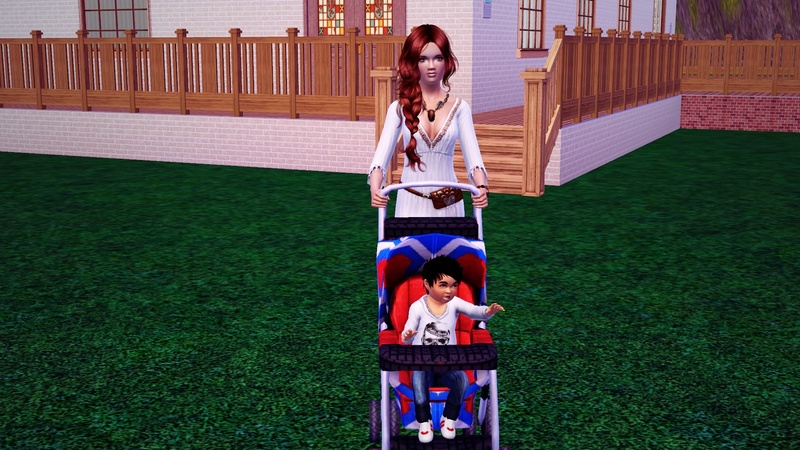 "How did it go?"
"Yeah it went well, I think"
"I'll walk you home"
"No need"
"I want to"
"Ok"
On the way back I found out that Kate and Piers had a fling a while back, a festival I think. Summer love. They actually got on really well. Kate was about to finish her last year at Uni when they met. They had promised to keep in touch but with all young people that didnt happen. When Kate found out she was pregnant she knew it was Piers that was the father as she hadnt been with anyone else...ever!! Her parents were understanding and supported her throughout the pregnancy. They even helped her buy her new home. She tracked Piers down through different friends and decided to move to the town where he was in the hope he would still have feelings for her and accept Kyle as his own.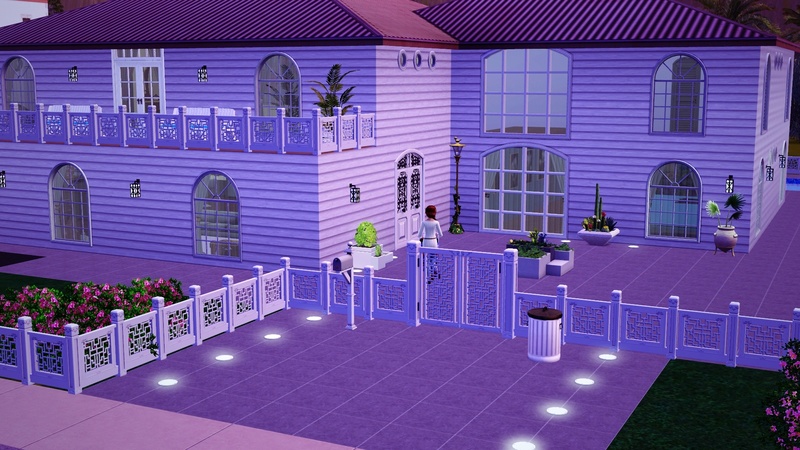 "This is me"
"Wow, nice house"
"Yeah, it is but you know that already as you built it"
"I did didnt I, LOL, and I am very proud of it"
"You should be haha."
Well thats all for now, next time we will take a tour of Kates house. Just so I can show it off to you all. You will be amazed that I actually done it and its not a box. Well it is a sort of boxy shape but you will see what I mean next time.
Tata for now