Six years later, Tina is now 8yrs old and although her family life has been a happy one she always felt there was something missing. Her Aunt Deb and Uncle Geoff were always on hand to offer advice, support and an abundance of love but Tina needed more.
Every morning Geoff scanned the newspaper for any notices of Harriet. It was usually the same
""FAO - DGT Doing ok, no changes, Lv H""
. On this day though something else caught his eye.
"Deb hunny, you better come read this"
"What is it?"
"You just better read it"
As Deb read the article in the paper her face went ashen white.
""FAO - DGT He knows. He does not know where. Sorry H""
"Oh my god, he knows. What do we do Geoff?"
"We could move?"
"No, we can't do that. He might know about Tina but I am hoping he doesnt know where she is"
They decided to stay where they were. It might be safer to have Tina around familiar faces. Her school had been told her biological father might try and snatch her. Obviously this is not entirely true as Noah is not her father, but the school don't need to know that. All they have been told is to look out for any strange or suspicious activity surrounding her.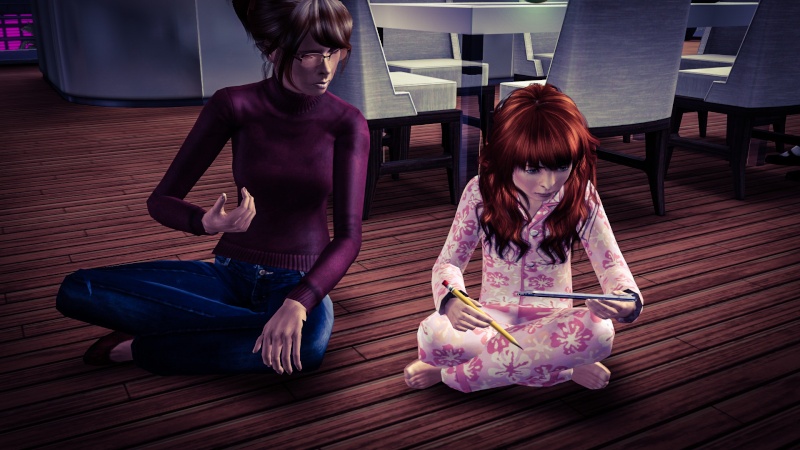 Tina thrived at school, she had this ability to learn anything at double the speed of her classmates. Deb knew this was part of who she was, part of the genes flowing through her veins. Deb always helped her with her homework. She loved to see the love Tina had for learning. She knew that one day Tina would need to learn a whole new set of skills in the future and this gift she had for taking things in would be a godsend.
Some evenings Geoff would challenge Tina to play a video game. He almost never won haha. Her hand eye co-ordination was superb, it was if she knew what was happening before it did. Her reflexes always astounded him.
"Are you ever gonna let me win little lady?"
"Nope, see I win again"
"Yes you did, yes you did sweetie"
"Uncle Geoff can I ask you something?"
"Fire away"
"Why don't I ever have any friends?"
"Oh, err I thought you had plenty of friends at school?"
"No, well I do, but not like friends that come over to play. I ask them but they always say no"
"Well maybe instead of asking them here you could ask them to the park on Sunday with us"
"I asked Meredith to come over and she said no cos I have weird eyes"
"Weird eyes? You have perfect eyes sweetie"
"But she said they go funny when I get annoyed at something or when I am thinking too hard"
"In what way? Did she say?"
"Yeah she said they have like a shiny light go across them"
"Well I think maybe she needs glasses as I can tell you there is nothing wrong with your eyes at all. Maybe she just thought she saw something"
"Yeah maybe"
Geoff wasnt convinced that he had answered that the right way, he would speak to Deb later and see what she thinks.
A few months passed and there had been no more news from "H". Deb turned to the internet in hopes of finding messages. Nothing. They carried on living their life as best they could. She was worried more for Tina than anything else. Not only about Noah now knowing she exsisted but about her mother. They had not heard anything else from her since that last message. Now there was the worry of Tina having no friends her own age. Tina will hopefully understand why as she gets older but for now Deb and Geoff would just have to make sure they were around for her.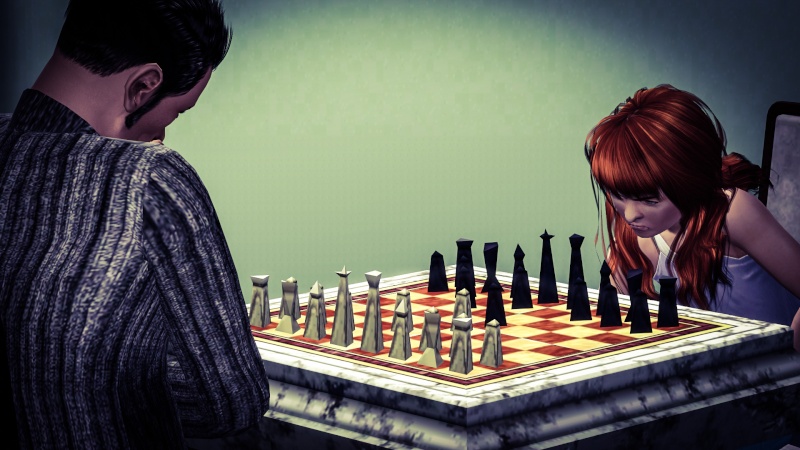 Tina's thirst for knowledge was still very high. Geoff taught her how to play chess and yes you guessed it, in no time at all she had mastered the game and poor Geoff didnt win at that either.
Family Life Continued
Years passed as the family coninued. Tina had turned 16 last month. Deb and Geoff made the decision to enroll her in the highest academic school around. This meant new teachers, new classmates, new rules. Deb had a meeting with the Head Master and explained all about the "Biological father thing" He was more than happy to help keep Tina safe. He was new to the school, he had only moved into the area at the start of the new term. There was something vaguely familiar about him but Deb could just not put her finger on it.
It's a new day for Tina. She starts her new high school today. She is looking forward to being challenged, academically of course.
"Aunt Deb, do I look ok?"
"Tina you look fine but do you need to wear make-up to school?"
"Yes, yes I do. Everyone my age wears make-up"
"If everyone your age were to jump off a cliff would you do that too?"
"Haha no, I bet you wore make-up to school at my age"
"Yeah I did and you know what, I sounded just like my mother when I said that teehee"
"What was she like? Grams, I never met her and you don't talk about her much"
"I will sit down with you one day and tell you all about her, she was an amazing woman. Now go to school or you'll be late"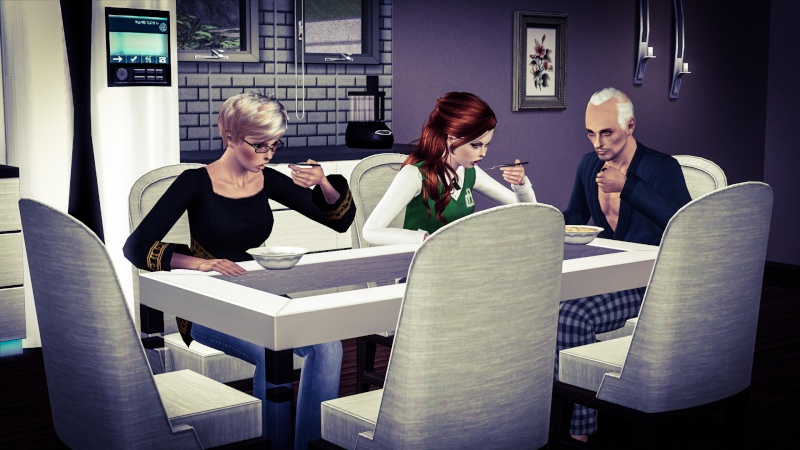 Later that evening at dinner, Tina asked a question neither Deb or Geoff were ready to answer.
"What happened to my mother?"
"Your mother?"
"Yes, my mother. Why did she leave me here. Not that I don't love it here with both of you but....well I just would like to know"
"Oh, well it's a very long story darling and not one for the dinner table"
"Can you tell me after dinner then?"
"Yes, I will sit down with you later and we can have a chat"
"Thanks Aunt Deb"
Later when all the dinner dishes were done and Tina had done her homework, Deb was about to call Tina to chat when she had an excrutiating pain go across her chest. Geoff was so worried he called for the paramedics. When they arrived they done a few tests and decided it would be best to take Deb to the hospital for more tests. Geoff wanted to go with her but she convinced him to stay with Tina.
"Tina can you come down please"
"Uncle Geoff whats wrong?"
"They have done more tests on your Aunt Deb, they want her to stay in hospital for a few days to explore more"
"What did they say? Is it her heart? Is she ok? Is it my fault for wanting to know about my mom?"
"Good grief sweetie, no no its not your fault at all, dont ever think that. Yes it has something to do with her heart. We will know more tomorrow I think"
Tina excused herself and headed to her room. She wanted to know more about the human heart and decided to do some research on her laptop.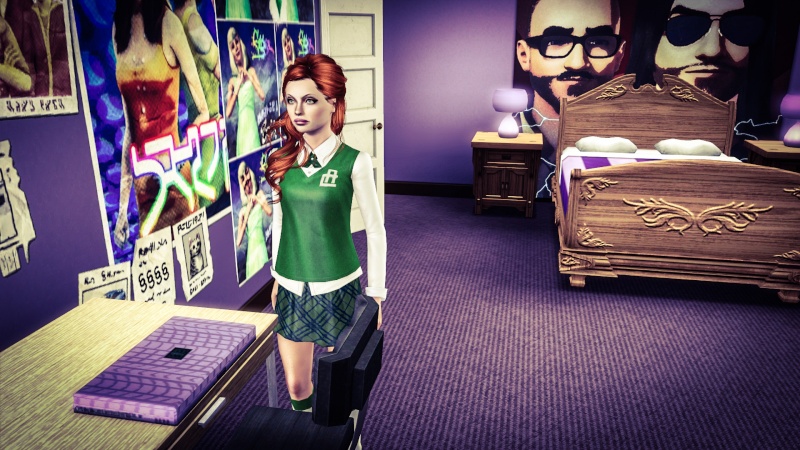 She didnt really know where to start so typed in "Heart or chest pain" There were lots of pages to go through. I will start at the top she said to herself and work my way through them all until I find some answers.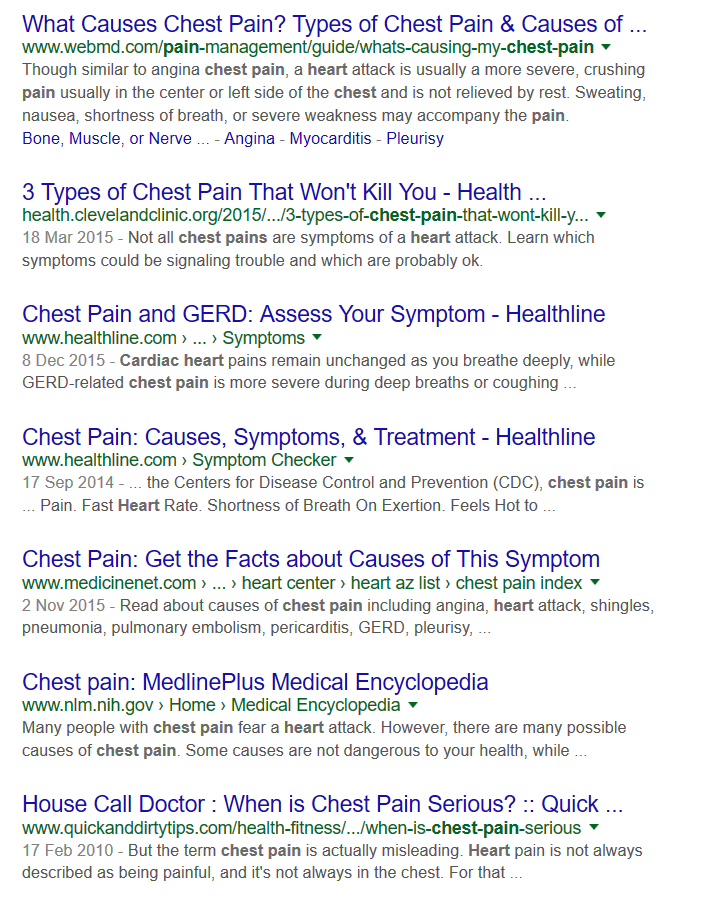 She sat there until nearly 1am, searching and researching.
"Tina, lights out sweetie."
"Ok Uncle Geoff, night, love you"
"Night night, love you too"
Deb stayed in hospital for over a week, getting test after test. They eventually discharged her on the grounds she takes it easy. No stress. Easier said than done am afraid. Life carried on as normal, Tina decided not to press her Aunt for any information on her mother or grandmother, well not until Aunt Deb was back to full health.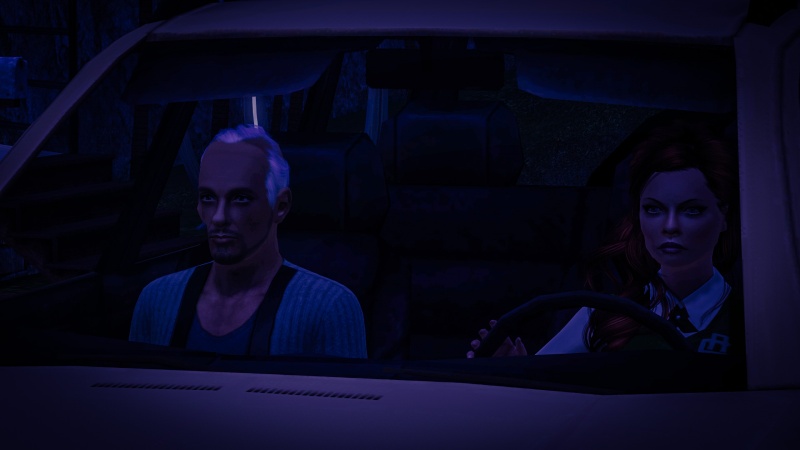 Geoff decided it time Tina learned how to drive. He was once again surprised at how fast she learned.
"Deb, is it normal for you know, people like Tina to learn things so quick?"
"What do you mean?"
"Like driving, I took her out for her 1st lesson and bam, she knew more than me in an hour"
"Oh dear Geoff, you do exagerate, but yes people like Tina do learn more quickly than others. Her mom was the same"
"Have you heard from Harriet?"
"Nope, its been years. I think maybe she is no longer..."
"Don't hink like that darling, she is probably on the move"
"I hope so Geoff, it's the not knowing thats stressing me out"
"I know darling, but you know what the doc said no stress"
"I know, look do you mind if I go to bed?"
"Why would I mind, I'll join you"
A few months passed and no change with Debs health. No news from Harriet.
"Deb, Deb....She's ok"
"Who?"
"Harriet, look in the paper"
There it was, the message they had been waiting for "" FAO - DGT Everything ok. He's GONE. Lv H""
"What do you think it means, he's gone?"
"Hopefully it means he's GONE, you know"
"It could just mean he gave up looking"
"My god, I hope so"
Life settled back down for Geoff, Deb and Tina and it wasnt long before Tina celebrated her 18th birthday. Yet again though, it was just the 3 of them. Still no friends her own age to come and celebrate with her.
Tina came home from school one day and announced there was a new girl in school.
"Her family just moved here from Riverview and Mr Renfrew, the Head, has asked me to show her around the school."
"Thats so nice sweetie."
"Her name is Holly, she is really nice. Can I ask her round here?"
"I don't see why not"
Deb was a little bit on the apprehensive side about having a stranger in the house but Geoff convinced her it would be ok, it was only a girl. A girl for Tina her own age.
"Deb look, we are not young anymore. She needs someone her own age to talk to."
"I know but I just don't trust anyone, well you know why. What if they find out about her"
"What are they gonna find out, you said yourself years ago what your mom done is strong enough to last a lifetime"
"Yes, MY lifetime, and Harriets. Not Tinas. She wasnt born when my mom protected us"
"Surely it will cover Tina too?"
"I don't know, maybe I should try and contact Harriet?"
"It wouldnt hurt"
Deb left a message in the paper "FAO - H Lifetime protection, yours mine & T? LV D"
Now they wait and see what Harriet says. In the meantime, Tina invited Holly over to study.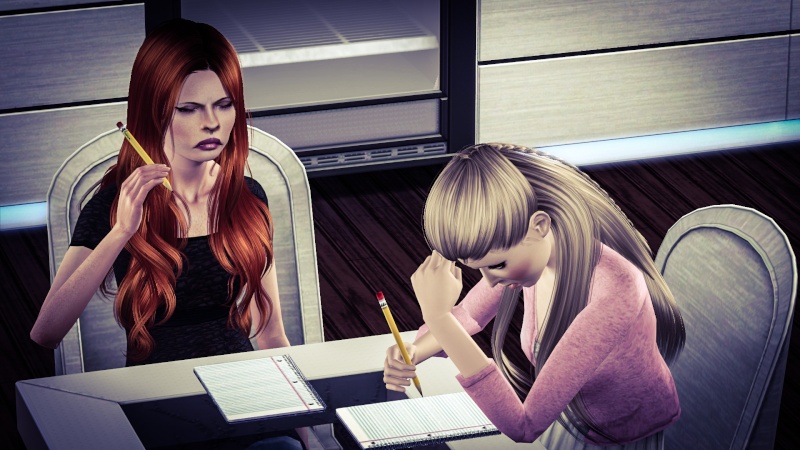 "So how do you like the school Holly?"
"Its a good school, the head is actually my uncle. So I have to say that haha"
"Really, I didnt know that"
"Not many people do, can you keep it a secret for me, I dont want people to think am a teachers pet or anything"
"Ok, your secrets safe with me"
"Now I told you a secret can you tell me one about you? Like who is your mom?"
"To be honest I don't remember my mom, my Aunt Deb is her sister, twin sister but that is all I know really"
"Why did she leave?"
"I have no idea, I did try and find out but with Aunt Debs weak heart I don't want to push her into telling me"
"Whats wrong with her heart?"
"Oh she has a weak disposition so my Uncle says and anything too stressful could make her have a huge heart attack and could kill her"
"Oh, not good"
Tina noticed Holly's face change, she was sure she saw a flicker of light go across her eye. Tina felt very uncomfortable as if someone or something was trying to warn her of some impending disaster. She shuddered. Holly looked up and stared at Tina.
"Everything ok?"
"Errr yes Holly, I just had a weird feeling of something. Maybe there is a draft coming in somewhere. Do you feel that cold air?"
"Nope, am nice and toastie"
"Must be me then"
Tina shrugged it off. Holly left about 10 that night, Uncle Geoff took her home saying it wasnt safe for a young girl to be walking through the town by herself. While they were away Aunt Deb wanted to talk to Tina.
"Tina sweetheart, there is something I need to tell you"
"Fire away Aunt Deb"
"Its about our family"
"Oh ok, you, me and Uncle Geoff?"
"No more about OUR family, your family"
"Oh ok then is it about my mom?"
"Yes and your Grams, and her mom and Grams"
"My gosh, ok do you need a drink or anything before we start?"
"No am ok darling"
"Holly left some of her juice behind, mind if I get some of that?"
"No not at all, in fact do me a small one darling will you, I am a bit thirsty"
There was only enough juice left for one of them so Tina poured it into a glass and handed it to her Aunt. She got herself a small milk instead.
"Now where do I start"
"Start with why mom left me please Aunt Deb."
"Alright then, you came to stay with us when you were only 3 months old."
"Aunt Deb, are you ok?"
"Yes dear, why?"
"You look very pale, maybe you are tired. Do you want to lay down?"
"No am fine, this juice tastes very sweet, maybe its too sweet for me"
When Deb leant forward to place the glass on the coffee table, she dropped it. The juice went all over the floor. Tina jumped up and grabbed the kitchen towel and started to mop it up.
"Tina, maybe I should go to bed"
"Here let me help you"
"No, no its ok. Can you tell Uncle Geoff to come up when he's home please"
"Yes of course, you sure you're ok?"
"Yes, sweetie am fine"
"Do you want me to call the doctor?"
"No, no its fine. Goodnight darling"
"Night Aunt Deb, love you"
"Yes, yes, I love you too"
Deb managed to climb the stairs to her bedroom. She could hear Geoff coming in downstairs. She heard Tina tell him how she was not feeling well. She heard him run up the stairs.
"Deb, Deb, Deb"
That was the last thing she heard.
"Tina, TINA...."
Tina flew up the stairs to find Uncle Geoff cradling Deb in his arms.
"Call the doctor, quick. in fact call the paramedics"
The paramedics came, what did she have to eat or drink last? They asked.
"Juice, I gave her juice"
"Do you have any left young lady"
"No, wait there might be some in the bottom of the bottle"
"Can you get it"
"Yes"
Tina ran as fast as she could to the recycle bin. There was no bottle. How can that be? She put it in there. She looked in the bin for the kitchen towel she used to mop it up. It was not there either.
"Its gone"
"What do you mean its gone?"
"The bottle its gone"
"What did it say on the label, can you remember?"
"No I cant, wait it was a green bottle with lemons on it"
The paramedics worked on Deb as they spoke.
"We need to take her in"
"I'm coming with you"
"Uncle Geoff can I come?"
"Yes, sweetie yes come on"
With that they all left for the hospital. 100 thoughts were going through Tina's mind. Where did the bottle go? Where did the towelling go? Will Aunt Deb be ok? Holly, omg Holly she might be ill too. She drank from the same bottle.
"Uncle Geoff the bottle was Hollys"
"Hollys?"
"The juice, it was Holly who brought it. Shall I call her to see if she is ok? She might be ill too"
"Tell the doc when we get to the hospital sweetie, he can call Holly or her parents and find out what was in it"
At the hospital, the doctors worked frantically on Deb. Her heart had stopped 3 times already.
"I am sorry, we tried our best to save her...."
That was all Tina heard. Her Aunt Deb was gone.
"Do you know the cause?"
"I am sure it was an allergic reaction to something she may have ate or drank. It interferred with her meds."
"When will you know for sure?"
"After the post mortem"
"When will that be?"
"In a day or so, look Mr Vincent I am so sorry for your loss. Maybe you should take your niece home, she looks beat"
"Yeah, thank you"
Tina and Geoff headed home.
A week had passed and there were still no answers as to why Deb had passed. The post mortem didnt show anything wrong. There were no signs of any allergic reactions, no sign of a heart attack. Nothing. The doctors were totally at a loss of explanation and they put it down to natural causes.
Tina and Geoff tried to carry on as normal without her. Tina's grades suffered and Geoffs health deteriorated. Holly and her family were so supportive through all the hard times. Holly stayed with Tina on numerous occassions just to make sure she was ok. Geoff became close to Holly and trusted her with the well being of Tina. Maybe through his grief his judgement was clouded. He left a message in the paper for Harriet
""FAO - H, D has gone. Lv G&T""
He hoped this news would bring Harriet back. He needed her or rather Tina needed her now more than ever.
It had been almost a year since Deb had gone. Tina needed a date for her prom and asked her Uncle Geoff to take her. He accepted as he knew Deb would have wanted him to be there for their niece.
That was the 1st time he had smiled in a long time. Maybe just maybe, the healing process had begun. Tina could only hope and pray that they could put everything behind them and move on. She had become very close to Holly over the last year. Holly was the only friend that Tina had, had ever had. She knew she could trust her with anything. They all had a blast at the prom. Uncle Geoff danced the night away. By the time they got home he was just plum tired, he headed up the stairs to his bed. Geoff checked the paper just in case Harriet had been in touch.
""FAO - G&T Be careful. You are in Danger! Trust No-one. I'm coming home. Lv H""