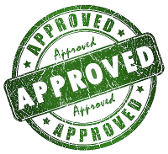 scanned by mamaj
This was a Simblreen gift I made a few weeks ago and forgot to release!  Silly me!
The Mesh is by One Billion Pixels.  The textures are by me.  The art is by Ernst Haeckel, who documented pictures of various sea creatures including octopuses, and coral.  
These are just some slightly creepy but cool things to include in your houses.  
You can download at SimFileShare here:  
http://simfil.es/24787/
You can download at MediaFire here:  
http://www.mediafire.com/download/t7mvnhl6tkei17u/nuclearwaffles_haeckel_posters.zip
Each .zip contains previews, Sims3Packs, and .Packages.