To make a long story short, I sent one of my YA single female gals to town, she ran into a long time friend, she invited him to her home. After a few min of conversation this popped up
Okay so the friend is a supposed alien...I'll bite. So she asked him to move in. Once he was added to the family I clicked on him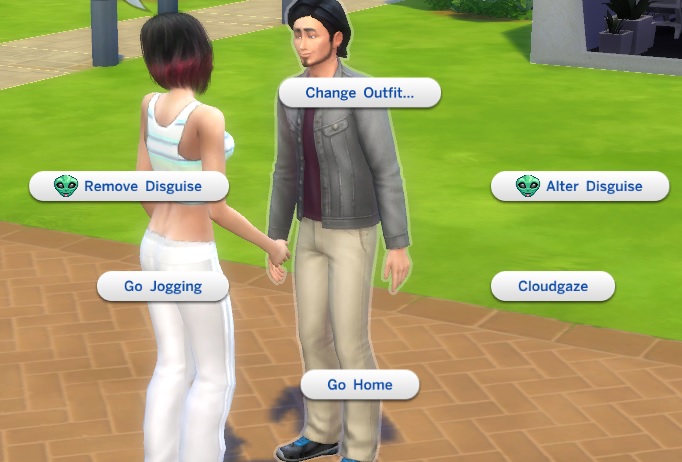 Well...what do ya know...he really is an alien...hot dang!
But....she ended up killing him off by rejecting the poor guys proposal. W
hat was she thinking!!!!!!!!!!
He was so embarrassed by the rejection he not only died from it...he changed back to his alien form.
Feeling a bit guilty my gal tried the "demand" Grimm to spare Amire's life...

yeah it didn't work out too well, Amir is still dead.
R.I.P Amir Pierre my sims will forever miss you and all my plans for you have faded away....