thankyou for reading
The food chatter is something that happens in my house (RL) a lot haha
Here comes the next update...
So after the stomping off to bed with Savanna, and the separate rooms for Melody and Sam, everyone was fast asleep. In the morning, Bret headed off to school. Anabelle, Lucas and Melody all went off to work, which left Savanna alone in the house with Sam.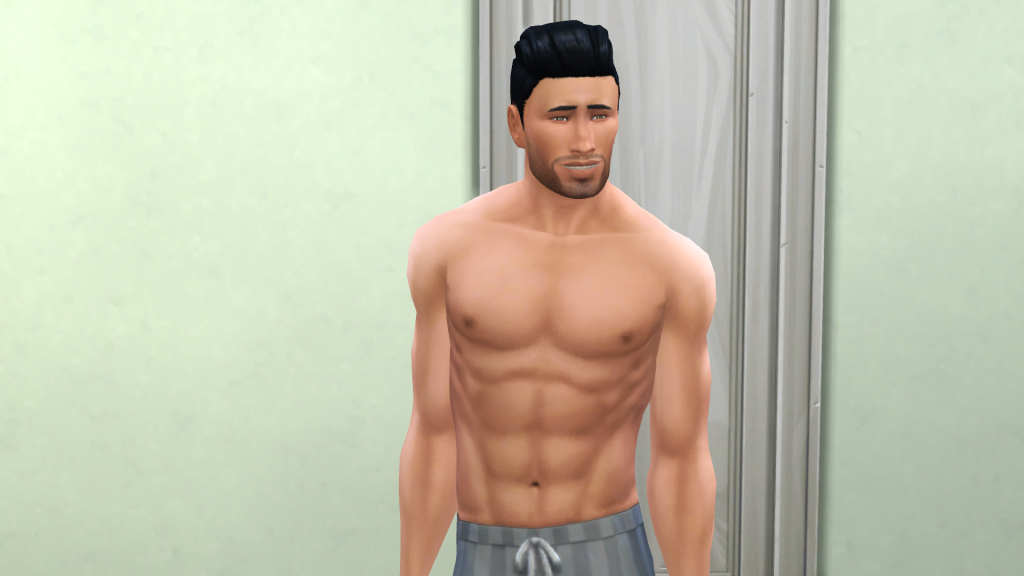 "Good morning Sam, did you sleep well?"
"Not really, I was in a single bed so my feet kept sticking out the bottom and everytime I turned over I felt as though I was gonna fall out"
"Oh dear, not so good. Can I ask what happened between you and Melody to stop the romantic interest?"
"Errr, to be honest I don't know, maybe you should ask her"
"She's at work, so am asking you"
"Well, umm, hey am hungry any chance of food?"
"I think Savanna is making breakfast"
"Oh the teen from last night?"
"She is no longer a teen, she aged up"
"Oh"
He headed off to the gym area so Savanna brought him some breakfast.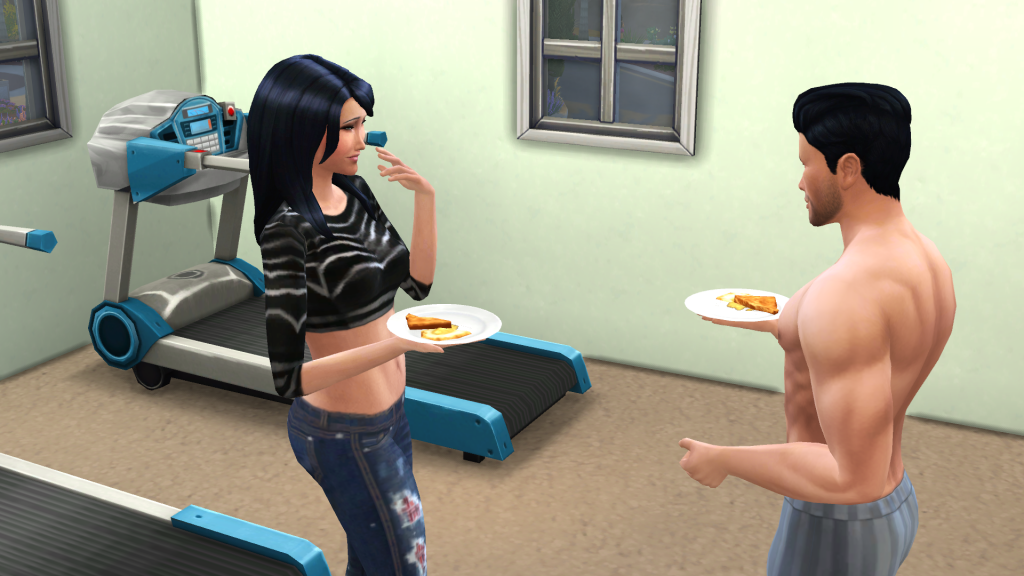 "Hi Sam"
"Oh hi Savanna, thanks for the food"
"You are more than welcome"
"So, I see you aged up then"
"Yes, I did"
"You are very pretty"
"Shucks you're making me blush"
I left the two of them there, are they flirting? Oh what will Melody say? Anyhoo, the day sort of rolled by with everyone doing there own thing. Later that evening when Melody returned from work she wanted to chat to her parents, she had something on her mind.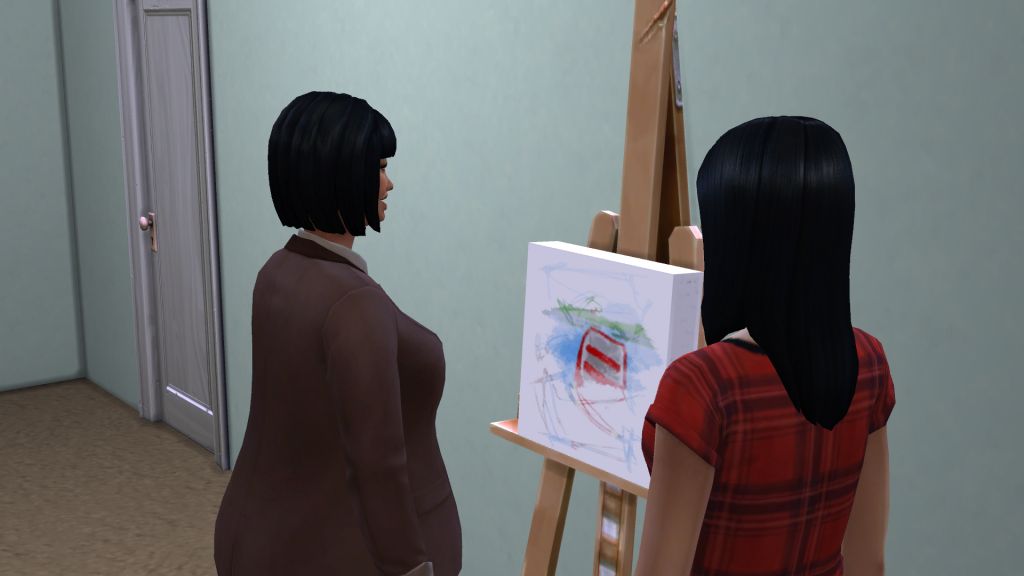 "So you see mom, I asked him to move in and he did, but well now I am not sure if he is the one for me"
"What do you mean sweetie?"
"We were getting on great, even got to romantic interest, then pfft, all feelings left. I really dont think he is the one, you know"
"Oh I see, so what are you going to do about it?"
"I was hoping maybe you or dad could tell him to leave"
"I think honey, that you should be the one to tell him dont you?"
"Noooo, please mommy"
"Haha so its mommy now is it, teehee, nope sorry Melody, you have to do this on your own"
"Fine I'll go ask dad then"
"Sooo what your asking me to do is kick this guy out so you dont have to?"
"Well in a nutshell, yes"
"Nope not gonna happen"
"Why not? you're my dad and are meant to help me"
"I am helping you by getting you to grow up and deal with your own mistakes"
Meanwhile upstairs......
"This rose is for you, a beautiful flower for a beautiful girl"
"Oh Sam, its so romantic"
"Do you think I am sexy Sam?"
"Oh yes, very sexy indeed"
"Do you think we could be more than friends Sam?"
"Oh, I am sure of it"
"Savanna, what are you doing?"
"What?"
"Flirting with Sam, what about Melody?"
"Look Sam told me all about the no feelings and how he thinks she will ask him to move out, so after we chatted all day, I realised you know what this guy is too good to let go"
"So you just swooped in to take him for yourself?"
"It wasnt like that, we actually really get on. He is smart, funny, sensitive, romantic, sexy, kind, handsome did I mention sexy?"
"You did, twice haha, well actually if thats how you feel, who am I to stand in your way...carry on Savanna"
With a little more flirting, a little more getting to know each other and a little more touchy feely going on it was time to test the water, I sent Savanna in for a kiss....
Woot woot we have romantic interest, quickly followed by boyfriend, I wonder if this is the pairing I should have went for.... now to see if they can keep this status. I just watched the scene unfold, not that I am any kind of peeping Tom or anything, I just wanted to see if anything would change.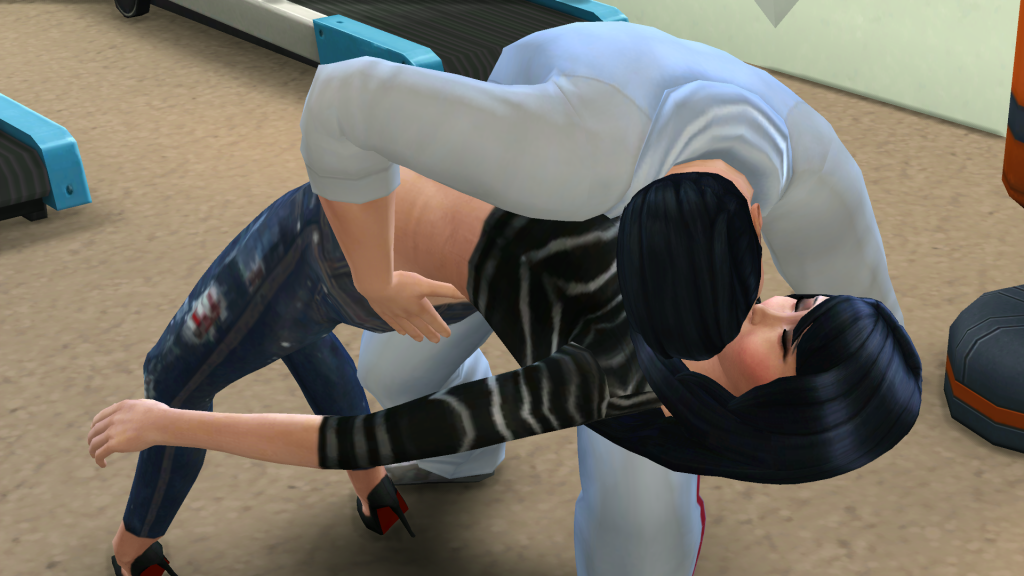 They flirted, they kissed, they flirted more.
"Oh Sam, I, you have swept me off my feet"
"Savanna, I tried my best to not feel anything for you. Guess what? I failed."
"Sam, For a moment I thought I had died and gone to heaven. Now I see that I am very much alive, and heaven has been brought to me."
"You're so beautiful that you made me forget my pickup line."
Good grief, where do they get these lines from? Oh yes that would be me hahahahaaaa
I decided to tell Melody that her sister has sorted the problem, she doesnt have to man up, why do they say "man up" everyone knows a woman is way stronger (emotionally and mentally) I suppose woman up doesnt have quite the same effect does it??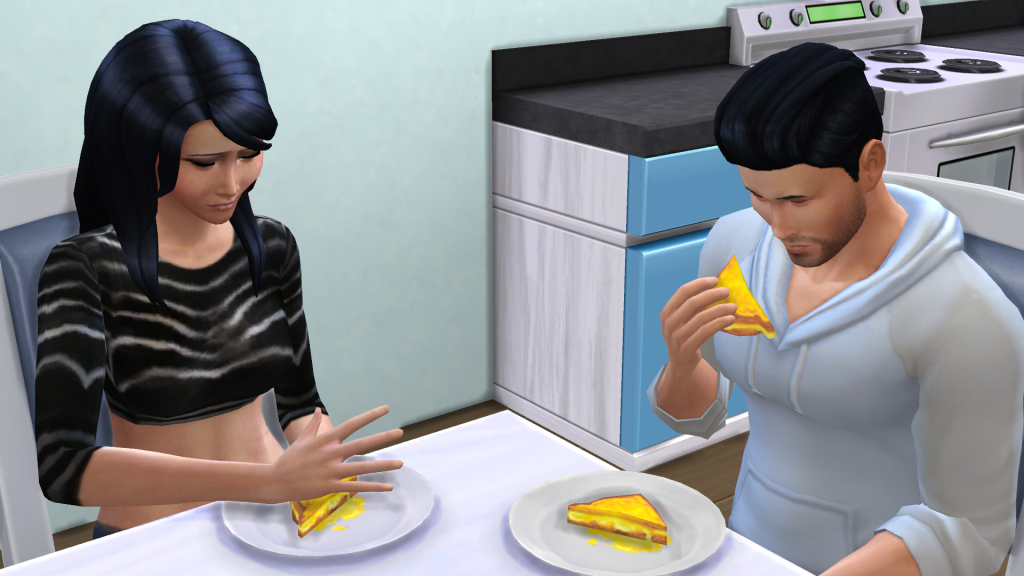 "I didnt realise how hungry I was"
"Me neither, I was so wrapped up in your beauty my appetite just ebbed away"
"Oh Sam, you always know the right things to say"
"Ina did you tell Melody?"
"Yes I did, she took it really well, in fact she said she was heading out to the bar"
"She;s not going to drown her sorrows is she?"
"Oh no, nothing like that she found out there was a singles club tonight"
"Awesome, I hope she finds someone who will love her as much as ....."
"Go on say it Sam"
"As much as I love Savanna"
I headed out to the bar to see how Melody was getting on....
"Melody...what the ??"
"Shut up Ina, I didnt read the small print on the ad, it said Singles Club
For the over 60's
"
"Oh dear, hahaaaa, well you could chat to the barman"
"Yeah I think I will"
"How do you really feel about Sam and Savanna?"
"Honestly? I am relieved, I really didnt have a strong connection to him, I felt it was forced upon me, you know"
"I wonder was it my fault? Did I really throw you in at the deep end?"
"Look alls well that ends well, so forget about it, I am happy for them, it means now i can look for my own true love"
I left her at the bar living it up with the grey hair brigade. lets see whats happening at the house.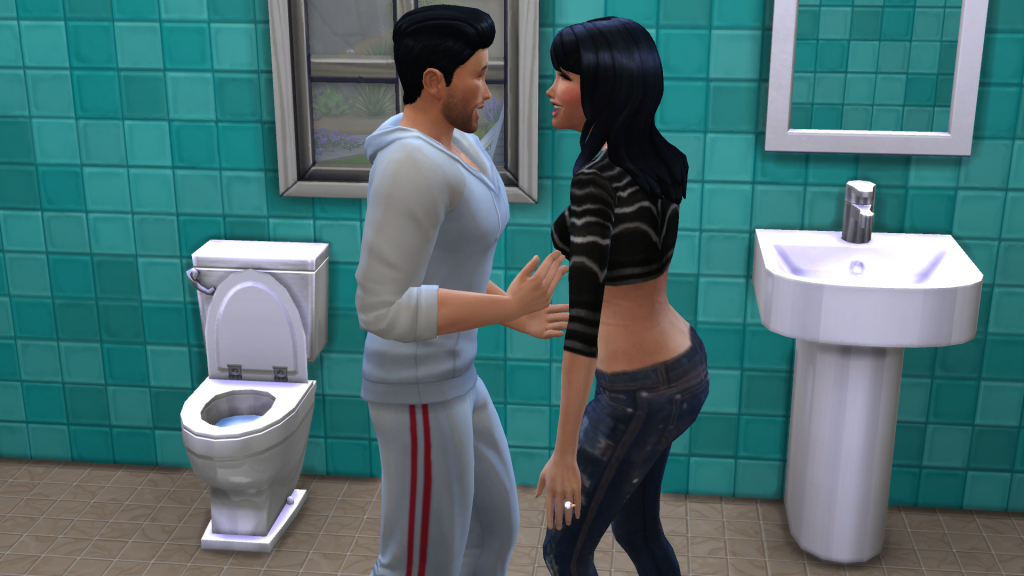 "Oh my lordy is that a diamond I see on your finger?"
"Yes, it is, Sam proposed and I said yes"
"Don't you think its a bit quick?"
"Look Ina, I dont know whether you have noticed but I am not real, I am a sim, a character in a story that you created, so the reality thing doesnt come into it"
Well that put me in my place didnt it haha
Until next time, this is Ina signing out