The vote was cast and the heir / founder will be
Helena
Since she will be taking over soon, lets say goodbye to Sam, Harriet and Stefan (who have all been aged up to YA) and subsequently moved out into their own homes.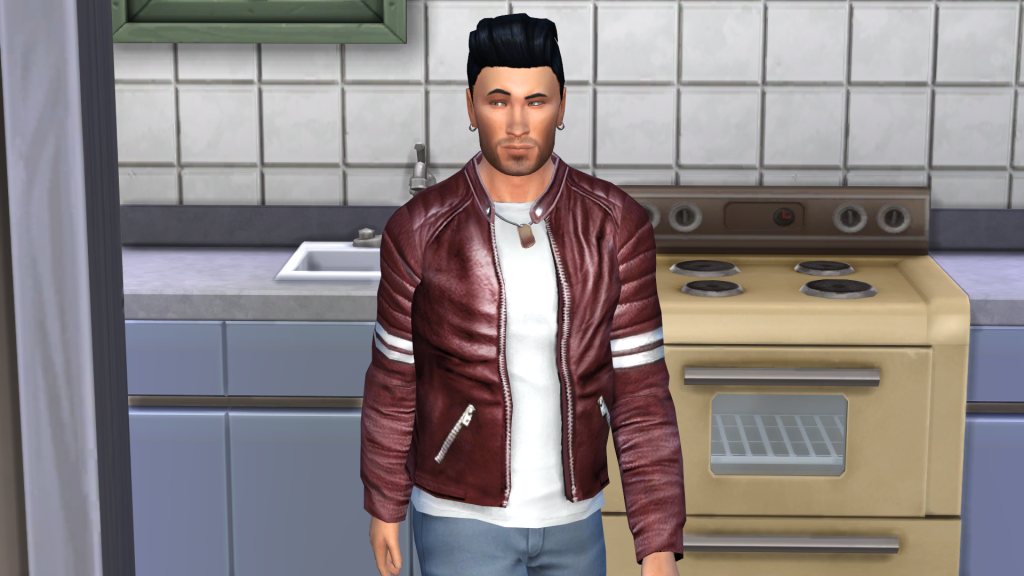 "Hi Sam, how does it feel being all on your own?"
"It's a bit strange to be honest, I mean I was used to having everything done for me, and now, well I gotta cook, clean, work!!"
"Haha that's how it works sunshine, oh and don't forget to pay your bills"
"Great, another thing to remember"
"Ok, I am gonna go say hi to Stefan, did you know he moved out too?"
"Yeah he phoned me, he lives next door"
"That's not so bad then is it?"
"How come he got 2 bedrooms and I got 1?"
"It was the luck of the draw matey, right am off, see ya later"
"See ya"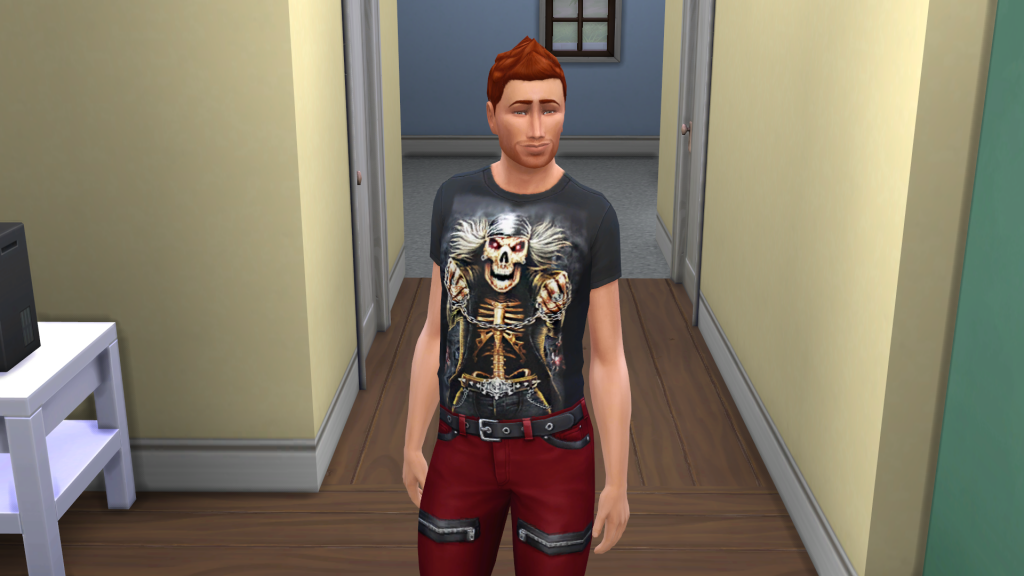 "Hi Stefan, how you feeling being on your own? I have just been to see Sam and he aint happy haha"
"I like it, I can wear what I want, do what I want and well not have my mom moaning at me"
"Yeah I noticed you changed your look"
"I got contacts, no more geeky specs haha, you like the new look?"
"It's growing on me, sooo you gotta job yet?"
"Nope just gonna go see whats on offer"
"Alrighty, I'll leave you to it"
"Oh did you know Harriet moved out too? She is not living alone either, I didnt know she had a boyfriend"
"Oh, Walker aint her bf, he just had room for her to live there"
"Ok then, right you can go now"
"Byyyeeeeeeee"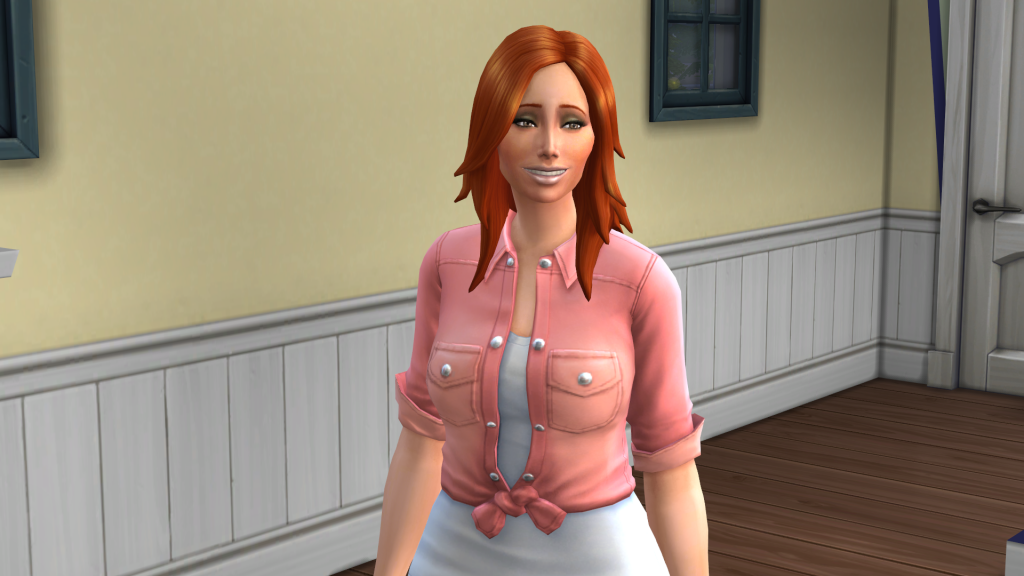 "Hey Harriet"
"Hey, you coming in"
"Yeah for a few mins, how are you settling in?"
"It's ok, Walker only has 1 room so I am sleeping on the sofa just now"
"I know, I thought maybe you two would hit it off, you know maybe get together"
" I dunno if he likes me, anyway it's a bit too soon for that"
"It's never too soon for love sweetie"
"Ha, love !! Come on I don't think he likes me"
"What makes you say that"
"He hasnt spoke to me since I've been here LOL"
"Oh, I see, you want me to intervene?"
"Yeah that would be great, he is kinda smexy"
"Ok leave it to me, I will go ask him"
"Walker, I got something to ask you"
"What?"
"Don't be grouchy, its just a little question"
"Go on then, ask me"
"Do you like Harriet?"
"She's ok"
"I mean do you like like Harriet?"
"As in do I find her attractive? She's ok I guess"
"Good lord, would you maybe think of asking her out, you know to maybe one day be together in a relationship?"
"I dunno"
"If thats all your gonna say I might have to delete you from the game you know"
"You have that power?"
"Oh yes I have that power"
"Ohhh, let me think on it more"
"Ok you got until tomorrow"
"Ok, bye"
While I left Walker thinking over what he wanted, I went back to the main house to see if Terri and Danny had told Helena the news yet.
"Terri you tell her"
"No Danny, you tell her"
"No you"
"Why me?"
"Cos, you're better at things like that than me"
"Fine, I'll tell her"
Terri and Danny called both remaining girls to the kitchen.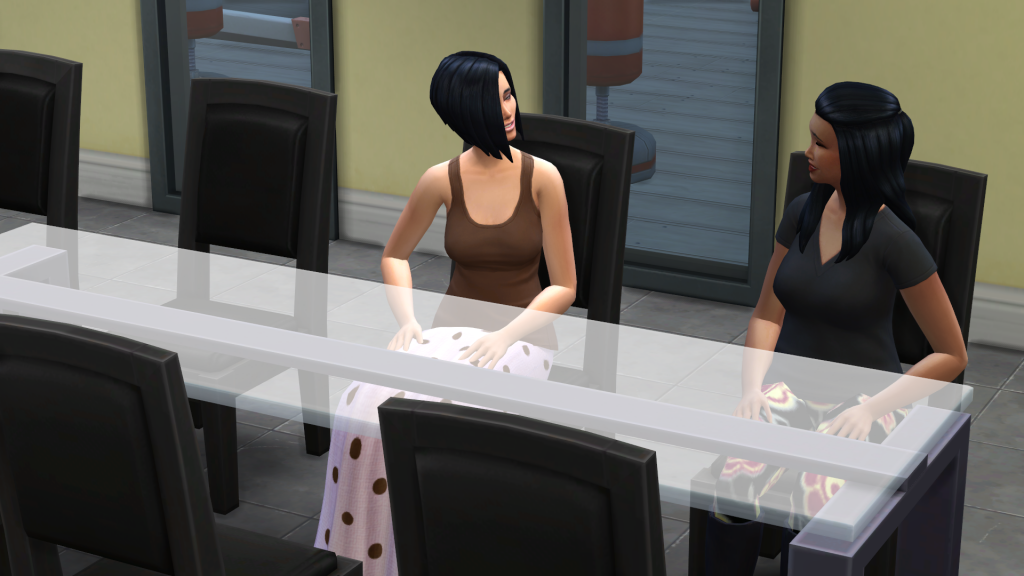 "What do you think they want us for, I was in the middle of chatting to Sam"
" I have no idea Helena, I mean it could be that we are getting kicked out too"
"Nah, they wouldn't do that, were not old enough"
"True"
Terri takes Helena to one side while Danny sits at the table with Hermione.
"What going on Dad?"
"Err your mom has something to tell Helena"
"Is it bad? Are you kicking her out?"
"No nothing like that, it might be good news, it will depend on how she takes it."
"Helena honey, you know that Sam, Stefan and Harriet moved out? Well one day Hermione will go too"
"I know, I miss them, you mean Hermione will move out before me? Are you kicking her out? What has she done?"
"It's nothing like that, she hasn't done anything, she will age up and move out."
"What about me?"
"Well, you were voted as the heir to all this"
Terri motions to the house, to show what she means.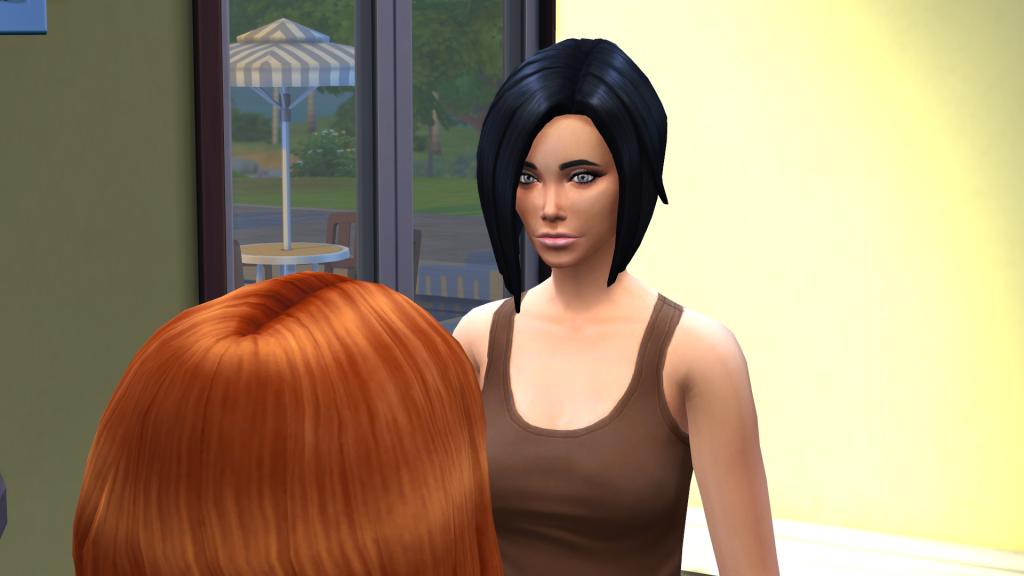 "Don't be sad honey"
"I'm not sad, I'm...well I'm a little overwhelmed"
"Come sit down"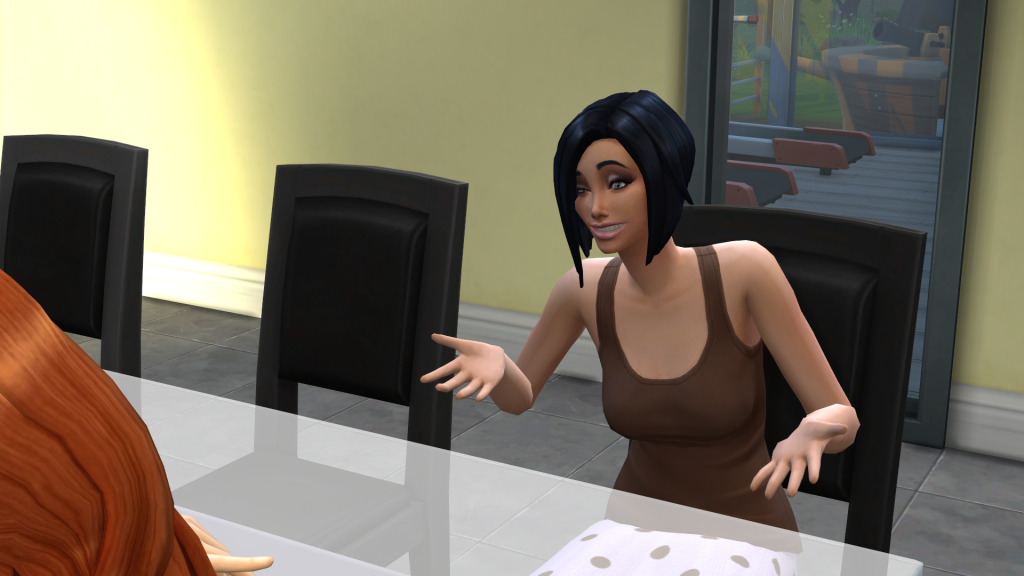 They sat at the table and Terri told Helena all about how she will stay in the house and raise her own children there. She has to marry and have at least 2 children. Terri and Danny will stay there too until its time for them to leave the earthly plain.
"Sooo I get to stay here, and live with you and Dad?"
"Yeah, you and your husband will live here, along with us and your own children"
"What happens if I dont get married or have children?"
"Then the lagacy starts and stops with you"
"Oh ok, so when am I expected to get married then? I mean can I finish school?"
"Oh god yes, you will not be expected to take over until you are old enough, finished school maybe even working"
"Ok, what if my husband doesnt want to do it?"
"You will have to explain all the ins and outs to him before you get married, that way he can sign a document stating he accepts the conditions"
"Did you sign anything? Or did Dad have to?"
"No dear we didnt get a choice, you are the 1st one to be part of this"
"Ok, can I tell Hermione?"
"Of course you can, its no secret"
"Ok, can I go?"
"Of course, are you ok?"
"Yeah, I will be"
Terri let Helena go and find Hermione, the girls are close and it will do her good to talk it over.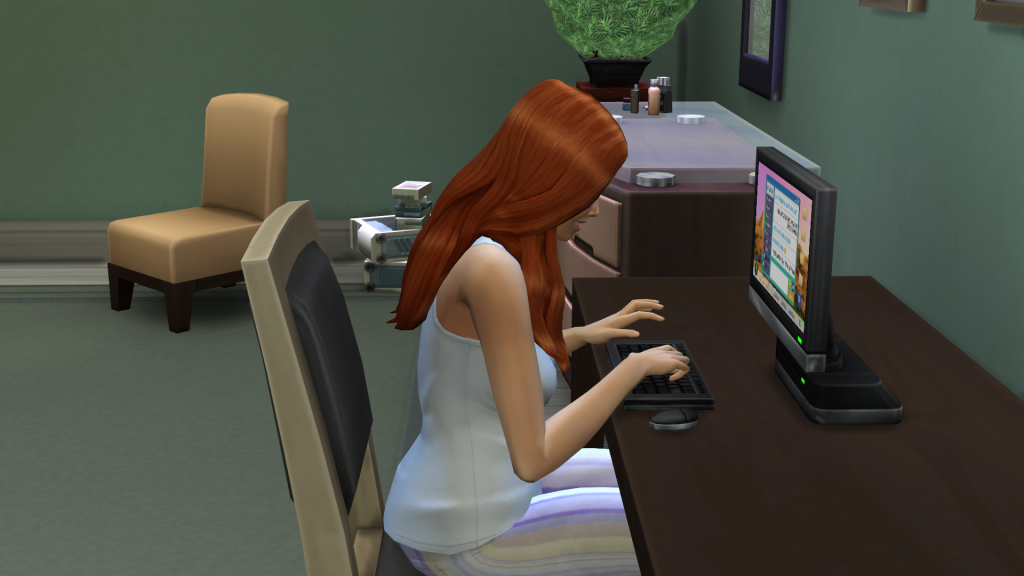 Typing
"Hi Harriet"
"Hi Mom"
" I just told your sister the news"
"How did she take it?"
"Ok I guess, she is chatting to Hermione just now, I think they are working out"
"Good, at least she can chat to someone, tell her if she needs me just to call"
"Alright sweetheart, gotta go do the chores"
"Love you mom"
"Love you too"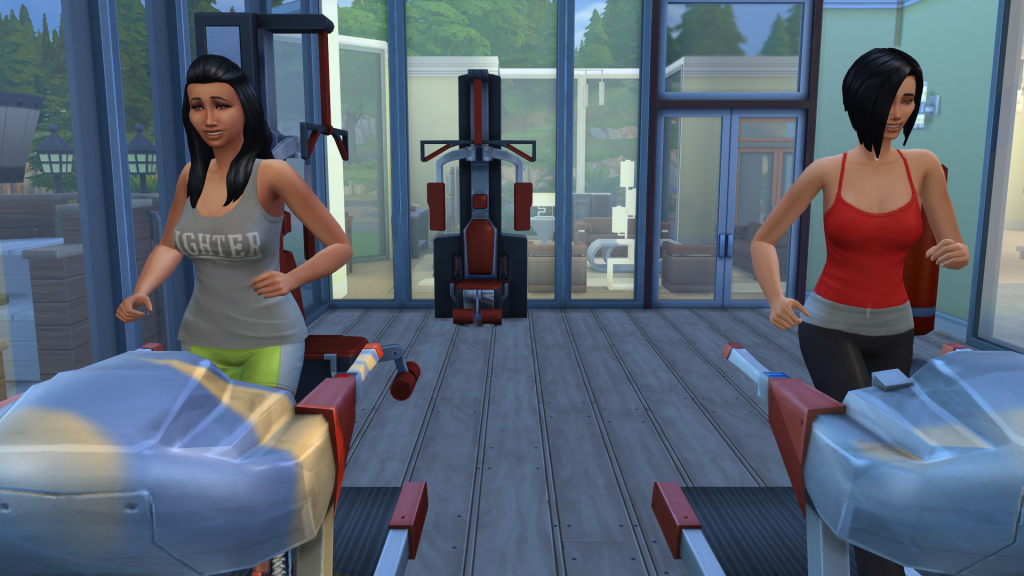 "So did Dad say anything about whats happening?"
"Nope, whats going on?"
Helena told Hermione everything about the legacy, the husband, the children, the vote.
"Gosh, Helena, I'm so glad its not me"
"Why not? Do you think its a bad thing?"
"Not bad, just not for me"
"Why?"
"I'm more of a loner, I dont want to get married"
"You never told me before"
"I know, I sort of just came to realise, being married is not for me"
"I want to get married and have tons of kids, so maybe it was fate"
"Yeah, maybe. One thing though, I don't want to move out that quick"
"I'll make you a deal"
"What?"
"If you move out when you get to young adult, I'll say to mom I want you close by to help if I need you"
"Alright then, it's a deal. Now stop chattering and get your butt moving haha"
"Haha ok"
Let's leave the girls there for now. We will be back soon with more on the Masters Legacy.