I was asked by another simmer how I make my pools with the different shapes, here is a tut on how to use those shapes (curve and concave) to get you on your way to making those cool unique pools for your simmies.
I did this on a 60x60 lot, these steps will work on any size lot, with adjustments you will need to make.
Making a Heart Shaped Pool
Step 1:
Step 2:
Step 3:
Step 4: adjust to make it look the way you want, this may require adjustments to the pool and shapes, and wa-la. Your very own Heart Shaped pool!
Making a pool with concave shapes
Step 1:  
Step 2: repeat and you now have a pool with concave shapes
Adding curved shapes to pools with concave shapes
Just add the size of the curve shape you want to anywhere that is flat on your pool. Remember, the game will not let you place a concave and curve shape next to each other.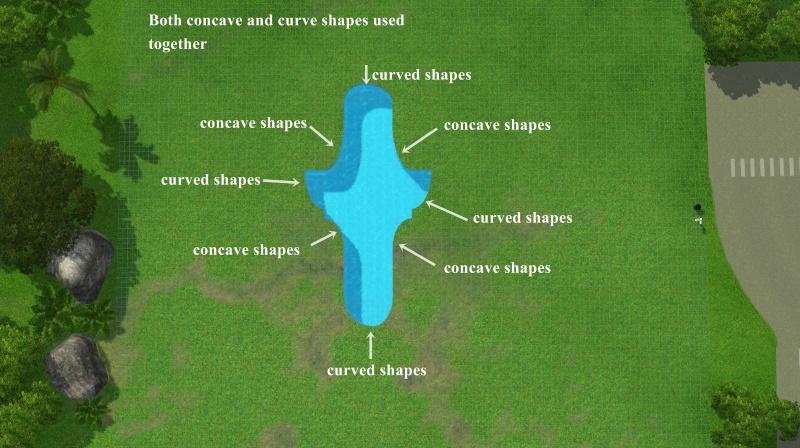 ***Note: When doing shapes the same size but opposite of each other just flip the sliders. Example: if you used 5x3 for one side, to get the other to match make it 3x5, use the "<" or ">" buttons on your keyboard to rotate them. Place where they need to go.***
If anyone wishes to add to this tut, please do!
Now go out there and make your very own unique sims pools!