The Jenson's & The Wilson's    How it all Started
This is a Story about two old School friend lose contact for several years and out of the blue, they bump it to each other. at this stage where the story will start. both girls.Leah Jenson & Jenna Wilson are in their early 20's.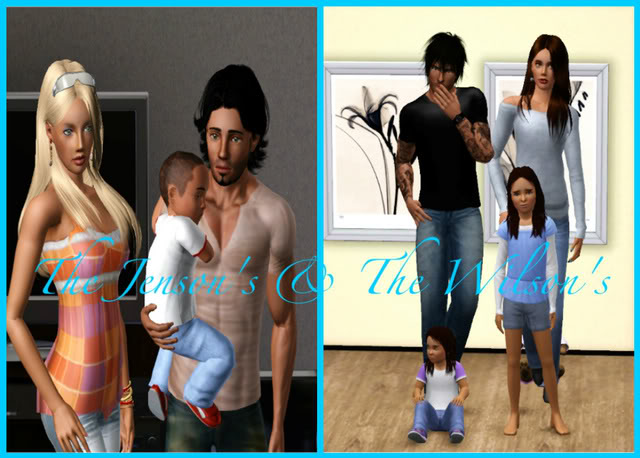 It's quite dark out on a Sunday afternoon. Leah is out at the local horse stables with her son 1 year old Luke. and then suddenly she bumps in to an old School friend.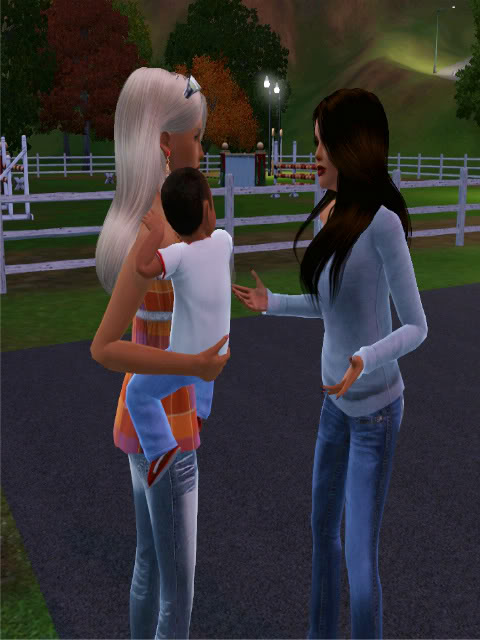 Leah: OMG is that Jenna (Wood) From Green Hill School ???
Jenna: yes, well i use to be Jenna (Wood) but now it's Wilson.
Leah: So you must be Married to Jack Wilson then ??
Jenna: mmmm yes i am. so tell me who you are and how do you know my Jack ???
Leah: please don't tell me you don't recognise me. we where like sisters in high School. ??
Jenna: OMG it's not is it, Leah Jones ??
Yes yes yes Well i Married to. it's now Jenson. me and my hubby Steven also have a lovely 2 Year old son Luke.
Jenna: So thats why you know my Jack.LOL yes we are still together. my first and last love. and we to have children. two girls, Sarah as just turned this week  4 and Roseanna. yes named after your dear Mum. is 1 year old.
Leah: With teary eyes. OMG you named your daughter after my Mum. she would have been so happy to have known that.
Jenna: Why you say she would have been happy ??
Leah: You Mum past way last year. But happy to say she went in her sleep.
Jenna: I'm so sorry to hear that. she was like a second Mum to me as mine was to you. My mum also past way 3 years ago and my Dad the year before that.
Leah: Well you know i never knew my father.
Jenna: So your Mum did everything then.
Leah: she did indeed. So tell me are you living around here now. ??
Jenna: yes we live at 311 Sweet apple Ridge Way. do you know it ??
Leah: OMG yes i do. My Steven owns his own building company and he built your house. lol we to live it that road. we are in the one thats being built now. we where going to stay living in what is now your house. but after Steven worked out what we spent on doing the house. we over spent a bit. but we also own the ground rights for the hole road. so you pay us ground maintenance. lol
Jenna: OMG. so our money go's to you. lol well it's nice to know where it's going. lol  mmmm yes we both thought someone had spent alot of money on the house. it's really dose look like a show home. your Steven really knows how to build a house.
Leah: So what do you both do for work ??
Jenna: Well lets just say it was a bad time for us to buy the house. i stay at home with the little one. Jack was in the building word to, up in till two weeks ago. when his firm laid him off. as the firm went bankrupt.
so Jack is looking for work at the moment.
Leah: thats bad for you guys. mmmmm Maybe this is one of those days we where ment to meet again. Let me chat to my Steven about this. i think he mite be able to give Jack some work with him. if you give me you number i can call you and let you know what he says.
Jenna: that would be so good if he could. maybe we where ment to meet again at this time. lol well i must be going. hope to hear and see you again soon. Take care.
Leah: see you soon. and i will call you and let you know.
A few moment later.Leah has that chat with her hubby Steven. about finding some work for Jack.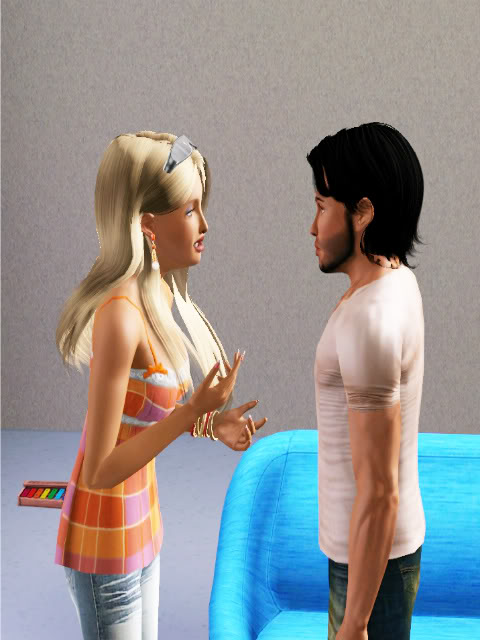 Leah: Omg guess who i bumped in to to day.
Steven: Who ??
Leah: My old School friend Jenna. She hasn't changed much.
Steven: is that the one you are always talking about ??
Leah: and your never guess where she lives ??
Steven: in this Town ??
Leah: Yes. But not only this town. she lives in our road and our house you built.
Steven: OMG. so they have been there for about a month and we didn't know. wow
Leah: but hun, i need to ask a favour.
Steven: don't tell me. you want me to babysit so you can go for drinks with Jenna ???
Leah: lol now hun. not that. Jenna's Jack was also working in the building world but his old firm went bankrupt. so now he has know job. and they have that lovely house and now money coming in at the moment. do you think you could give him some work ???
Steven: mmmmm not really Leah. it's not really a good time.
Leah: there must be some thing you can do. please hun. He's a really good guy to. Jenna and Jack have been together for a long time. i meet Jack when they first got together. he is really nice and friendly.
Steven: ok ok. I will see what i can find him to do. But first i need to know what he can and can't do.
Leah: So can I call Jenna and let her know we can help them ???
Steven: ok. but remember, i'm only doing this because they are your friends.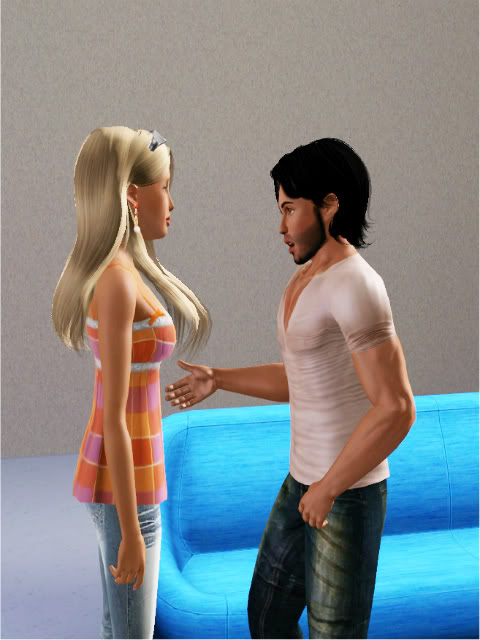 Leah: Thay are like family to me. i love you so much. Thank you. xx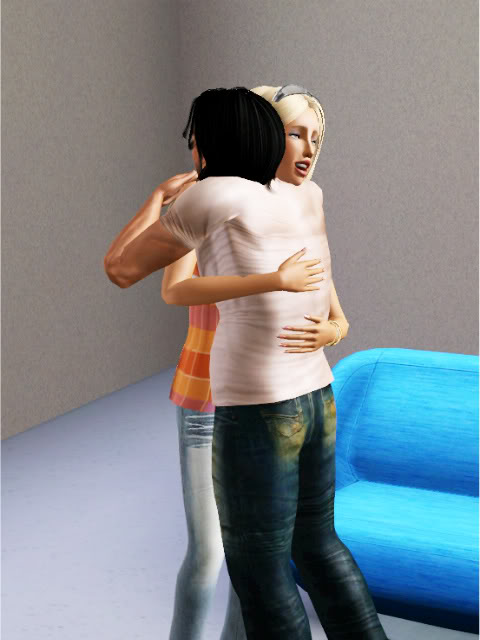 Steven: i love you to. now go and call your friend. i'm sure she is waiting to hear from you.
So Leah calls to give Jenna and Jack the good news.