In case anyone wants to know how to make Custom Paintings using TSRW and Gimp using EA painting meshes
First you will need to download and install
TSRW
and
Gimp
(I'm using the latest version 2.8 for this tutorial) and have pictures from either a website (I always look for free download photo's) or one you have made. I will be using one I found through Google search and is part of a set of paintings I'll be putting up for download.
Now open both Gimp and TSRW. Minimize Gimp as you will need this in a bit.
At the main screen of TSRW, click on CREATE A PROJECT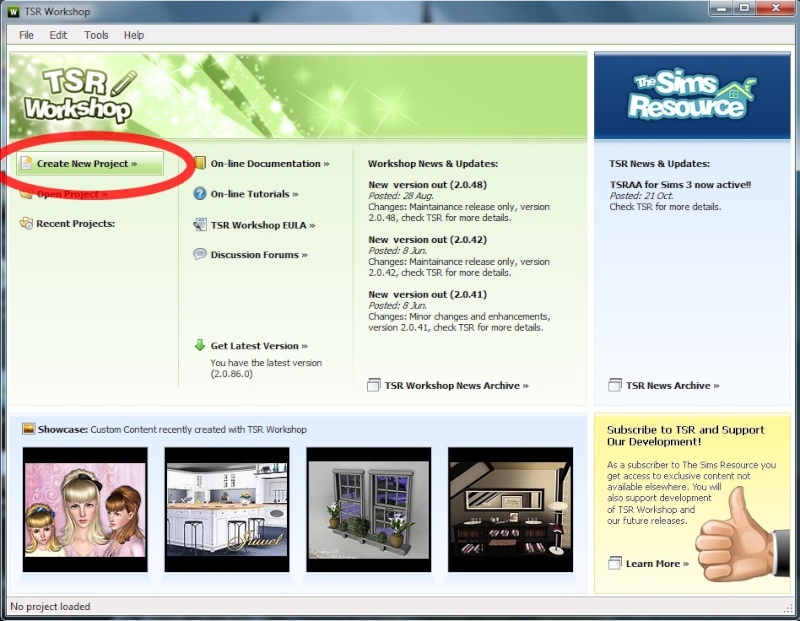 The next screen should look like this
now you should have a screen that looks something like this (follow on picture illustrations)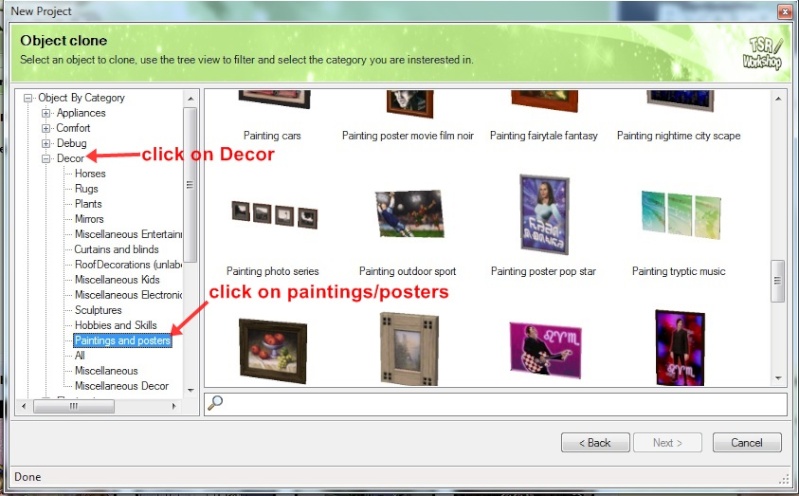 choose a painting you wish to clone and click on
"Next"
The next screen will be this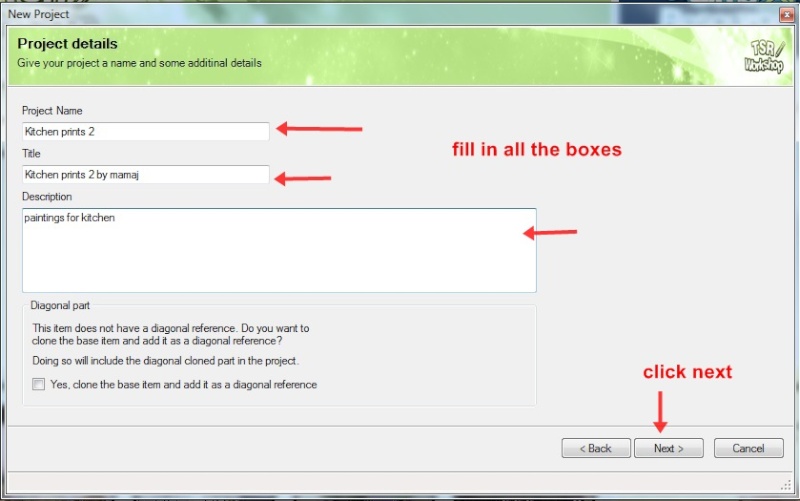 Then you should be seeing this
click on
OK
It should now be showing you this (follow on picture illustrations)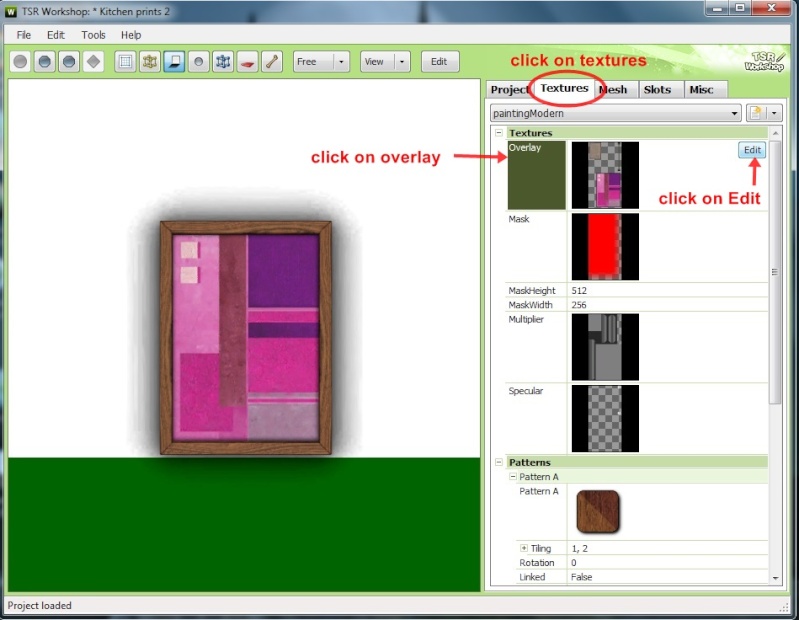 Now you will be ready to export EA's picture.
Once you click on export, you will be prompted to save it somewhere on your pc. You can put this where ever you want. I put mine to desktop for easier finding once in Gimp.
Also save as .png
Next you can close out that last screen in TSRW by clicking on the little "x" button in the top right corner. Minimize the main TSRW screen. Do not close!
Open up Gimp
Now you should have something like this. (I have a set of tools missing...have no clue were they went)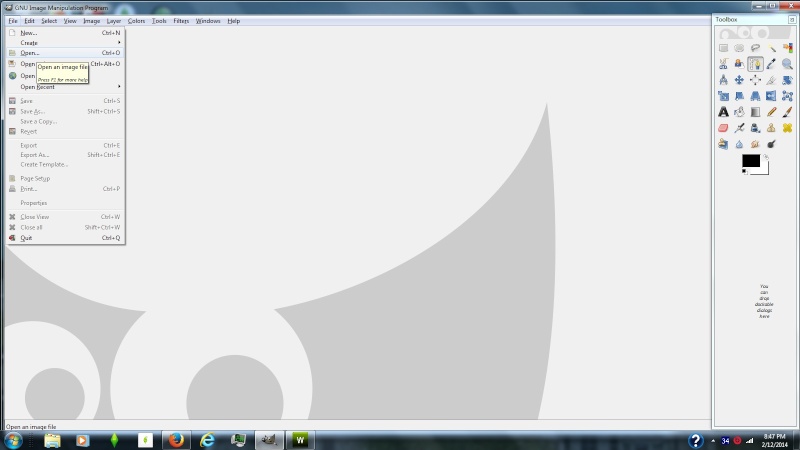 Up in
"File"
pull down the menu and click on
Open
Find the image you exported from TSRW
You should now be seeing the object you want to clone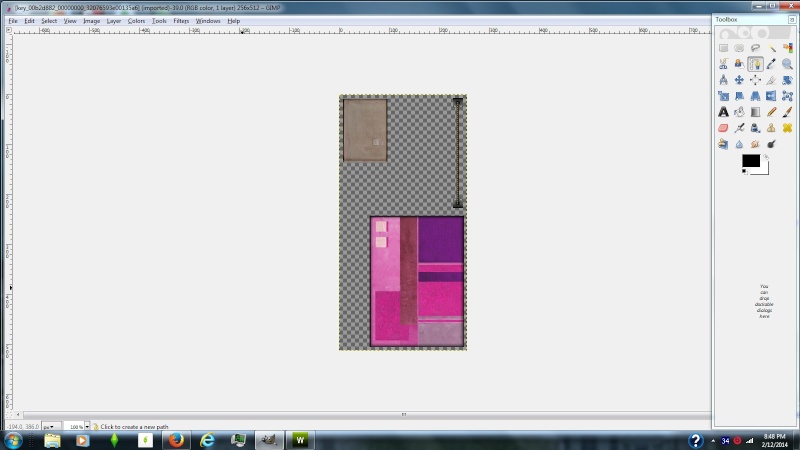 Next go back up to
"File"
and click on
Open as Layer
and choose the picture from where ever you saved it to that you want to replace the EA picture with.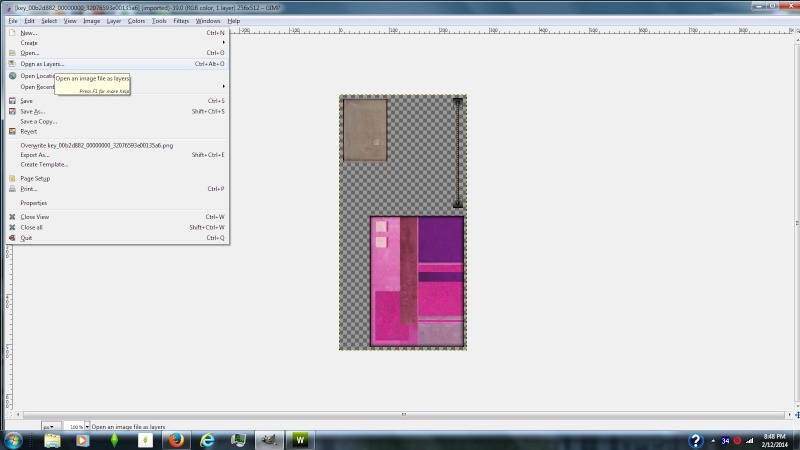 Next you will need to resize (and or flip) the picture to match the EA painting. I use the resize tool from the tool box and resize the picture down to a size I feel will be approximately the size I need.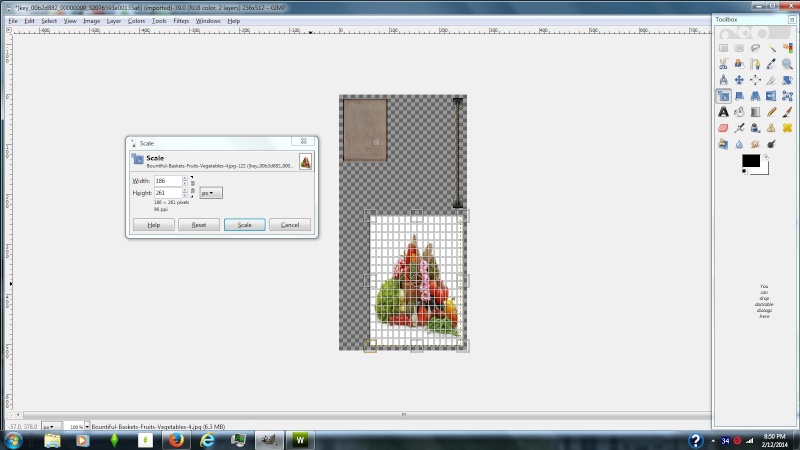 Once you have got the size done, use the move tool and move your re-sized photo over the EA photo to match size. Make sure you have gotten it as close to the size as the original photo as possible.
Got your picture re-sized? Great! On to the next step. Go up to
File
pull down the menu and click on
Export
The next screen that pops up will be prompting you to save the export. Give it a new name and make sure you change it to .png!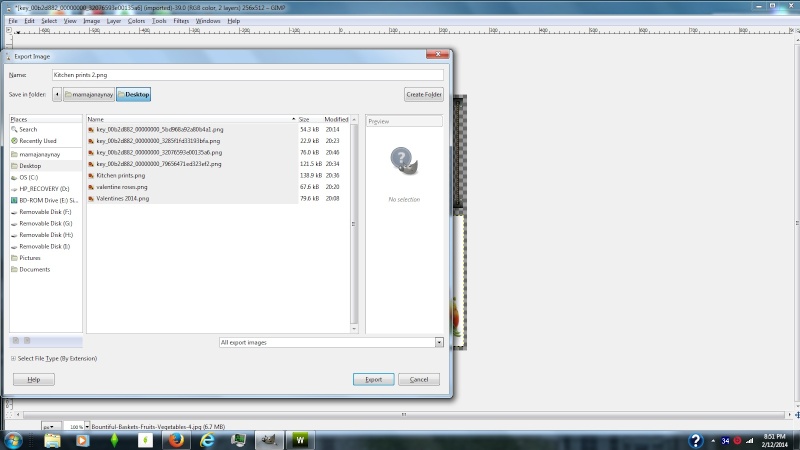 The next box that pops up make sure all of these are checked
click on
export
Now minimize Gimp, don't close it out yet, as you may need to do adjustments! Bring up TSRW.
The screen should be of the painting you are going to clone. Open up the
overlay
tab again and click on
Edit
and then click on
Import
You should be seeing this next (make sure that the boxes checked in this picture are checked in yours, or else you won't get the frame work it will be a white non-recolorable frame)Click
continue
Now you should be looking at this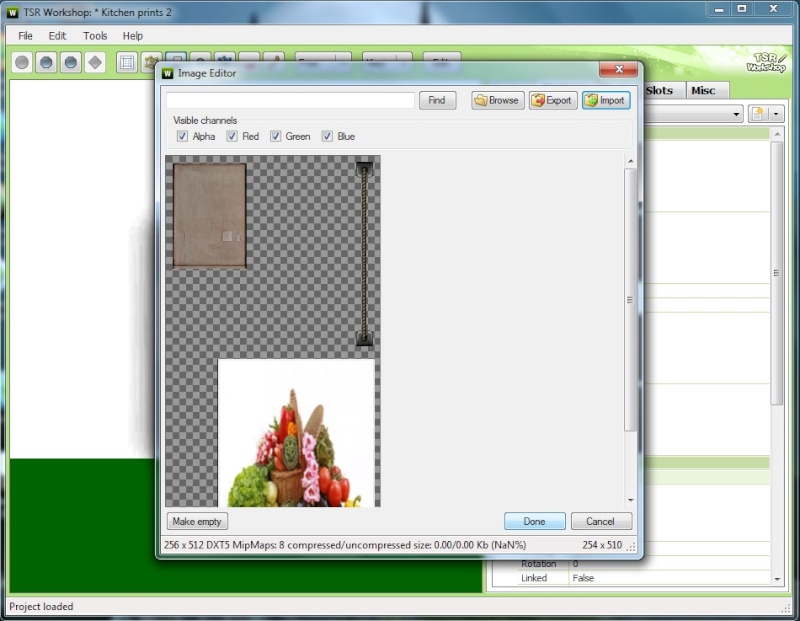 then click
Done
If your seeing this...Yay you did it!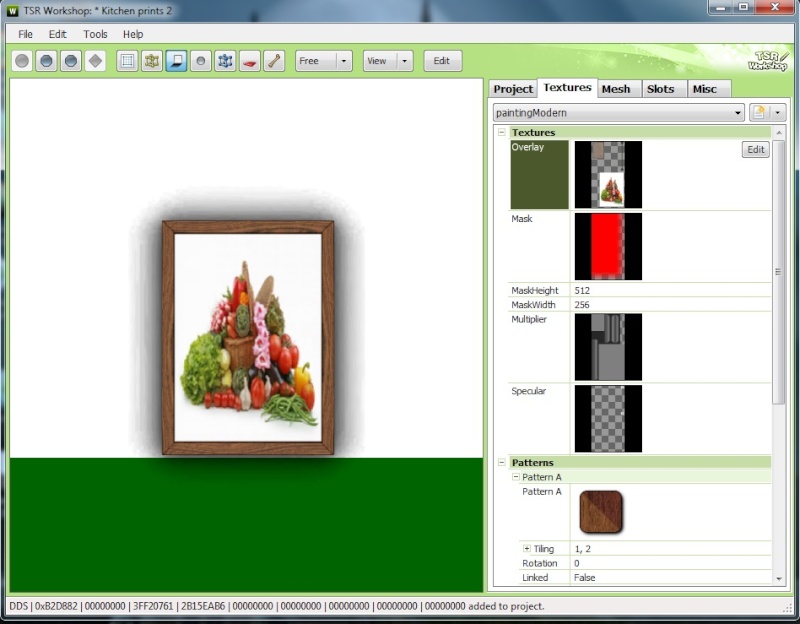 But your not done yet! Some of those EA paintings come with more than one painting. You will need to change all of them if you wish too.  Just go up to Textures and bring down the menu. This will show you how many meshes are connected to that painting. You can make separate pictures for each one or use the same one.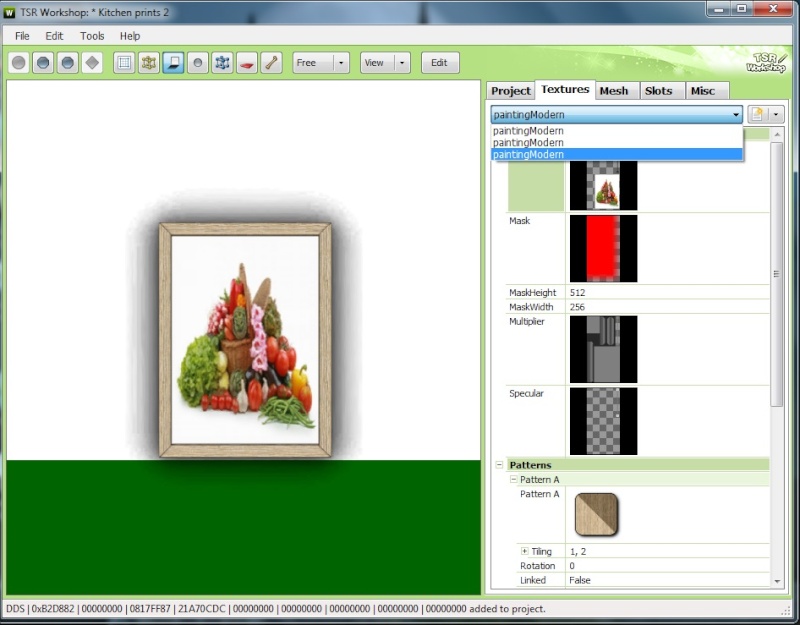 Wait! Your not done yet! Now you need to export your pictures to .sims3pack
Go up to the
File
tab bring down the menu and click on
Export
->
.sims3pack
Hold on! One more final crucial step. Install your new paintings into your game. Load up your game and check out your new paintings!
Does it look good? Does it pass your expectations and you feel you did a good job? Awesome! Guess what?
Your now finally done! Take a bow, pat yourself on the back for a job well done.