Do you remember the LOve Shack I was going to do for the magazine? Well I thought I had lost them,  
  No need to cry as I have found them again  
  Now since the magazine is filled with lots of interesting and fun stuff, and we have a fab writer in MJ, I thought instead of scrapping this I would turn it into an interactive story for here.
What is an interactive story, I hear you ask. Well each time I do a chapter, there will be a poll that you, the readers, can vote on to decide the fate of whatever or whoever the poll is about.
I will be back later with pics of our housemates and what they have been up to
Ok I am back with our housemate pics, ladies first :-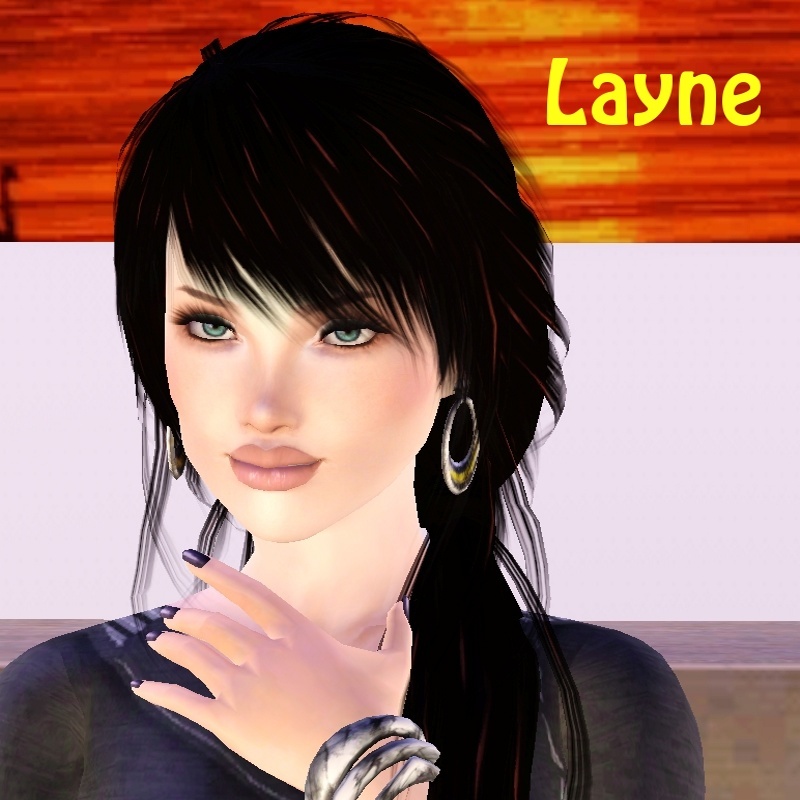 ---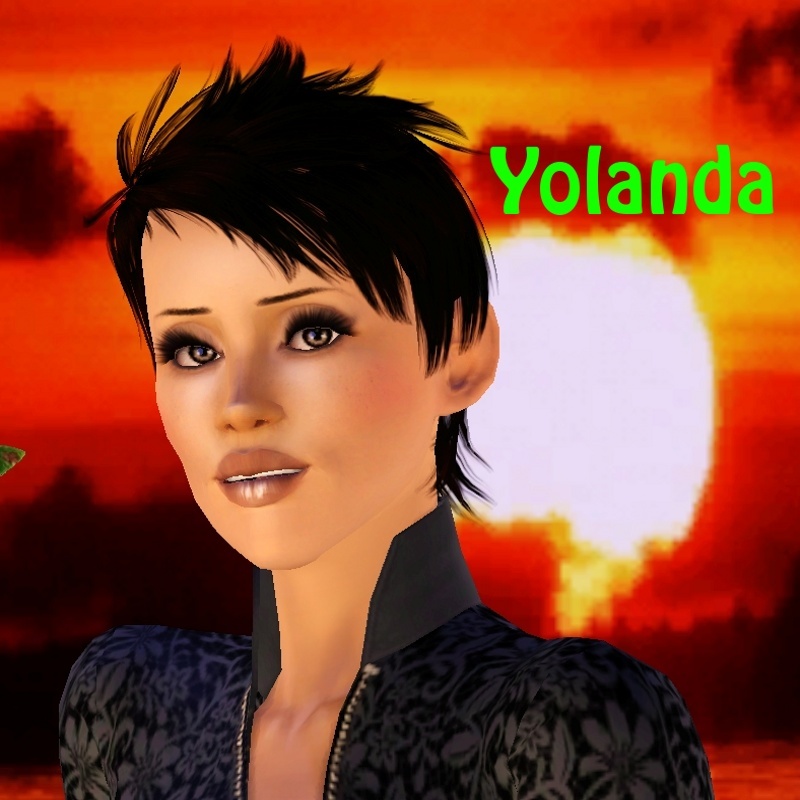 ---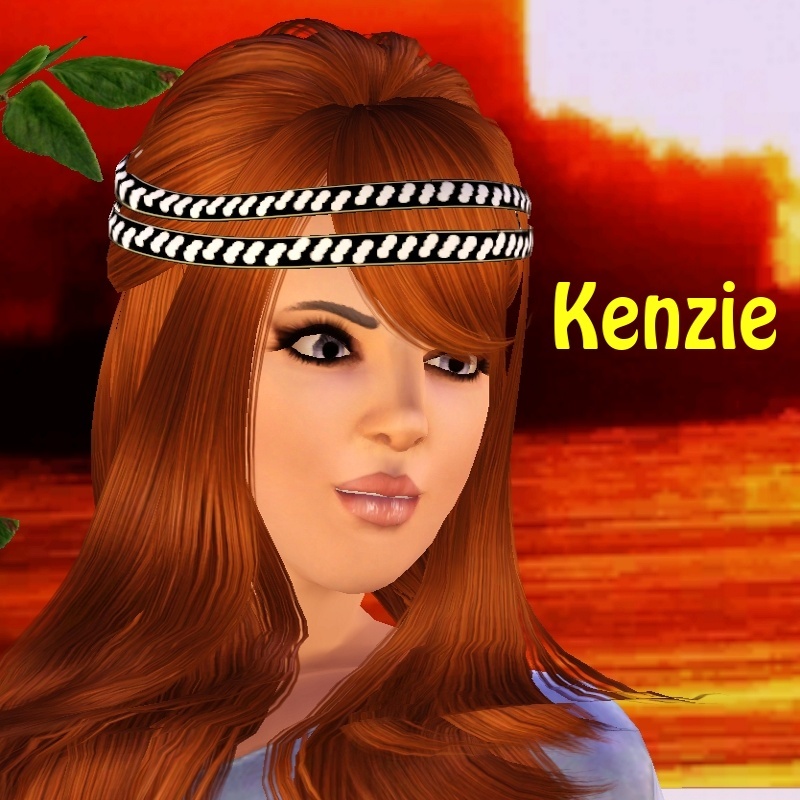 ---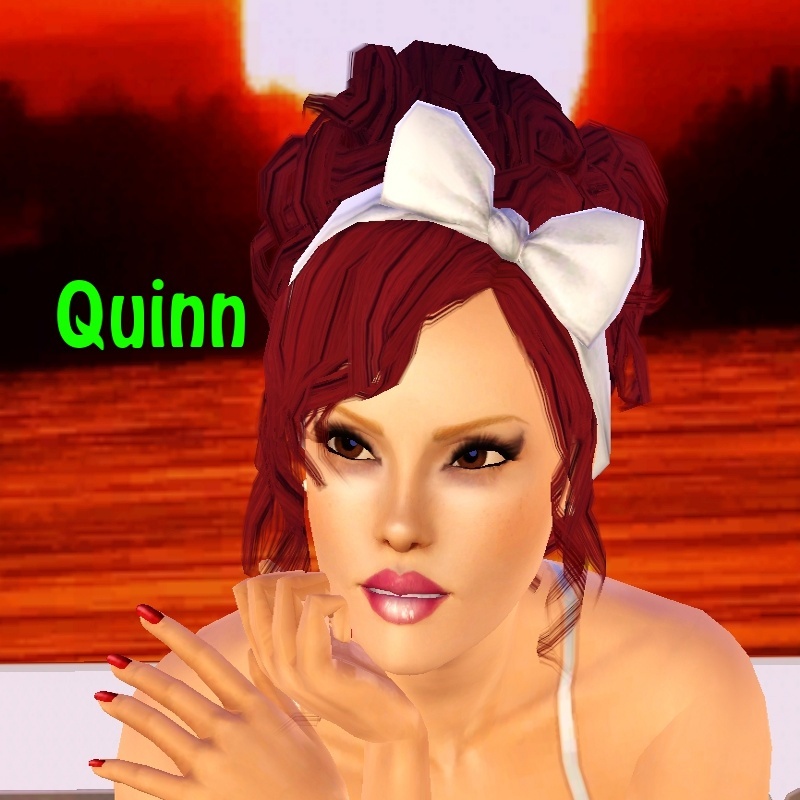 And now the men :-
---
---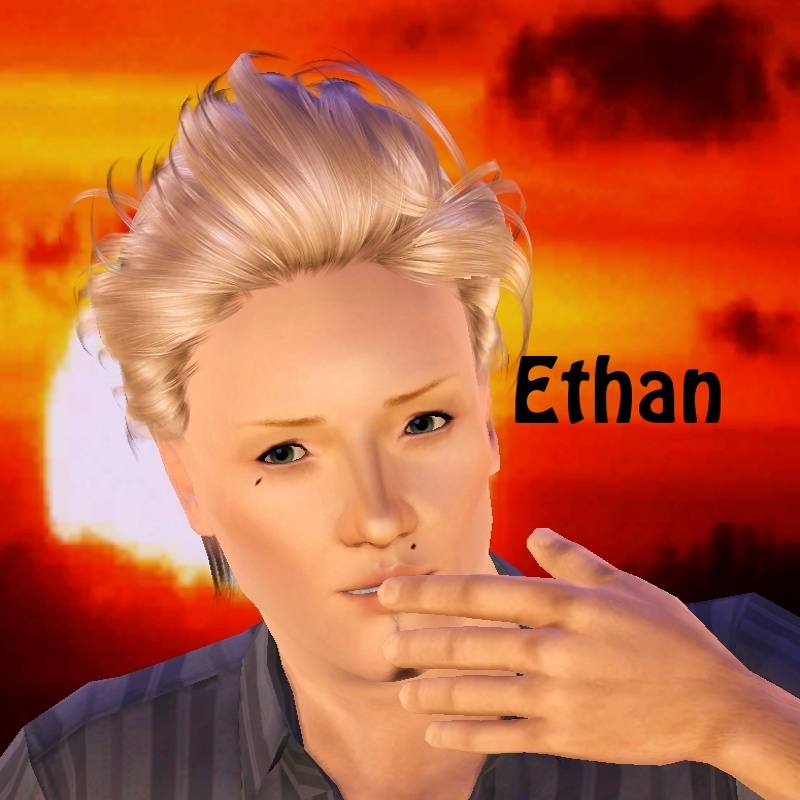 ---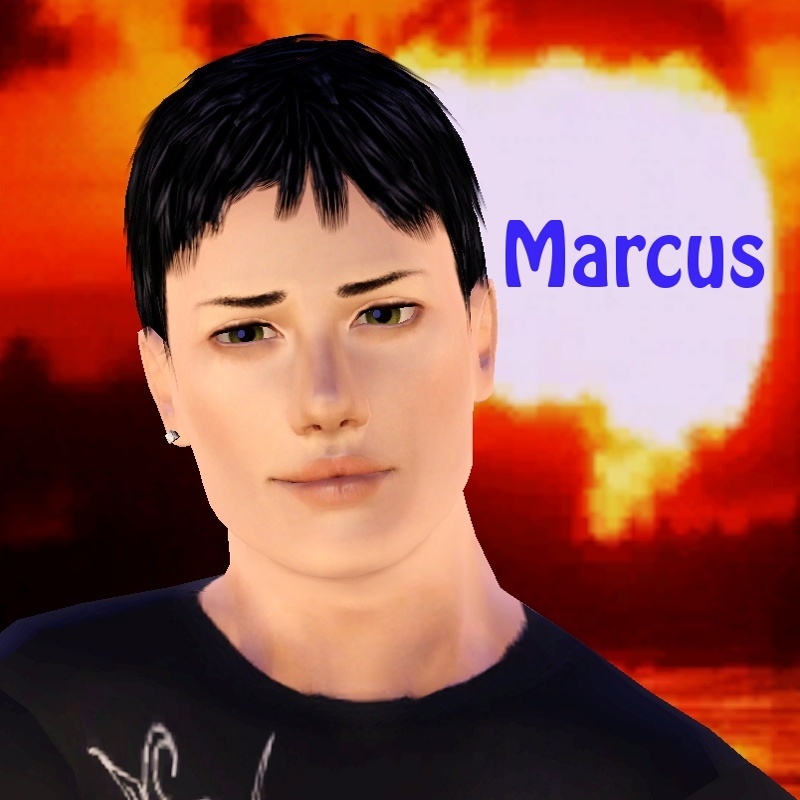 When they first moved into their home (built by Jack), I set about sorting out their jobs. The peeps with the same career share a room. Single beds LOL.
Yolanda & Brick - Military
Layne & Ethan - Police
Quinn & Rene - Business
Kenzie & Marcus - Medical
The most successful so far is Marcus he has had 3 promotions, followed by Quinn with 2, Rene has had 1 as has Layne and Yolanda. The rest are still at basic level.
They all have Cooking, Handy & Logic skill level 2. Yolanda & Brick have athletic level 3. No other skills as yet. I have only just found them LOL
I decided to play them for a little bit to get the feel for whats going on. Here are some pics of the group on a day trip out.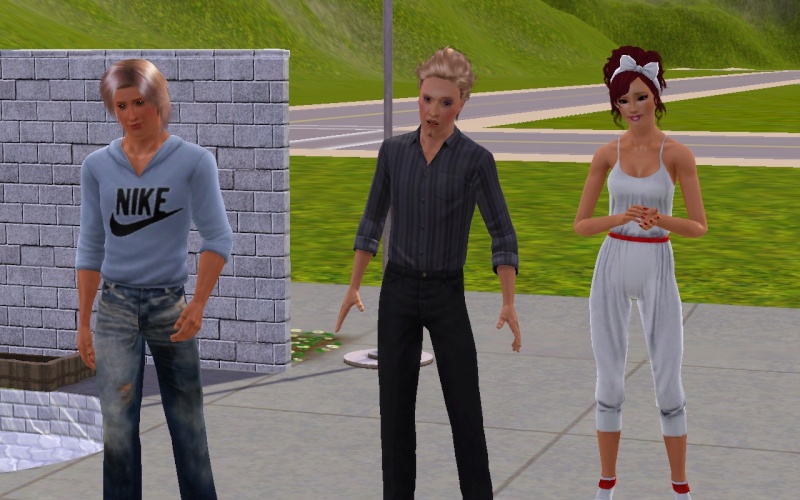 ---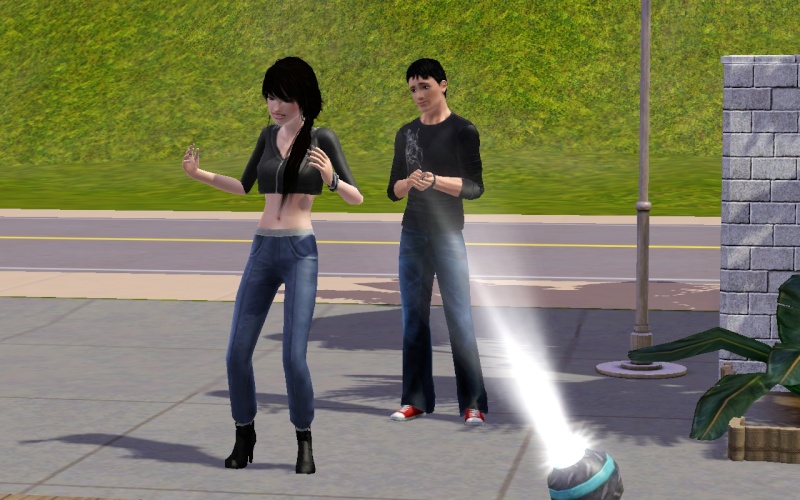 ---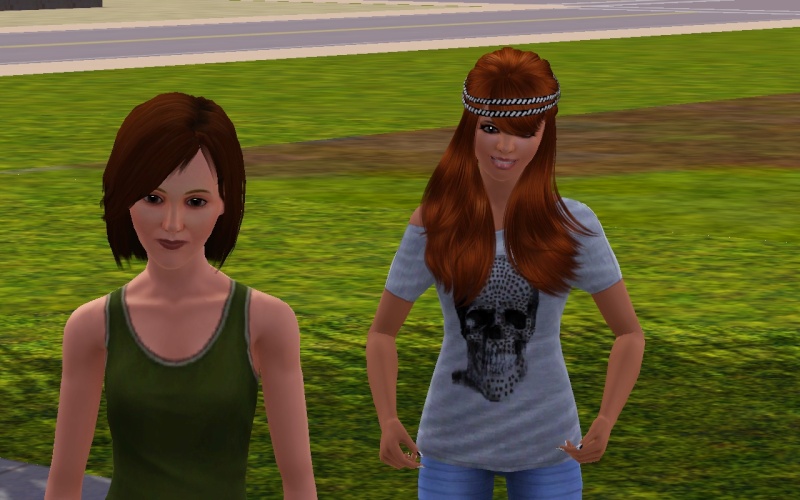 ---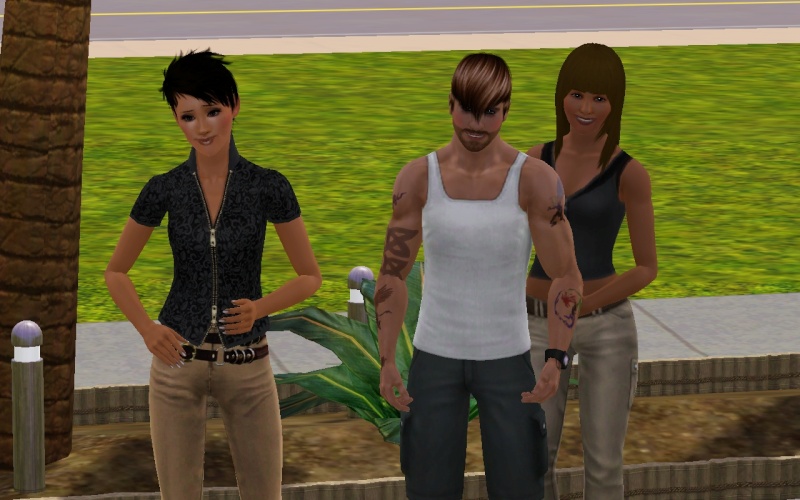 They all went to see some acts performing. I think they enjoyed the show, Layne kept jumping around in a circle, I think she was excited teehee.
Once the acts had finished they were all starving so instead of heading home I sent them to the festival at the park. They all ordered and ate their food in a peaceful manner, what I mean is they didnt stamp their feet or go off in a strop. LOL. There was music playing in the background so I tried to play match maker and paired them up with the nearest member of the opposite sex. Lets see who danced with who...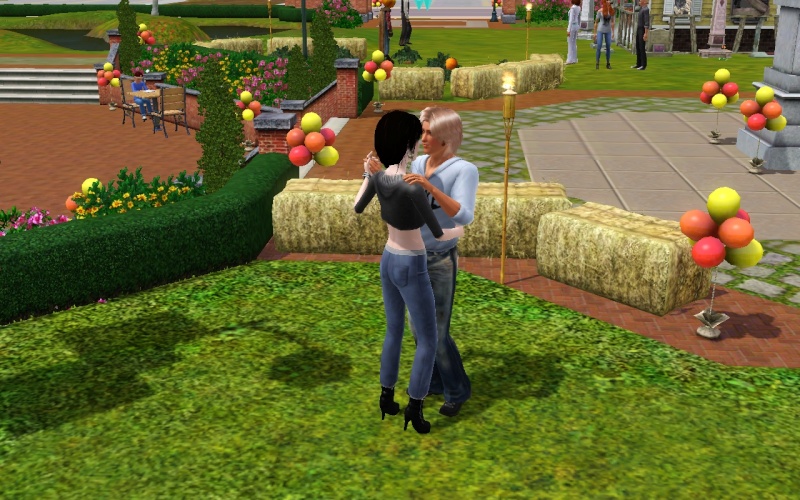 ---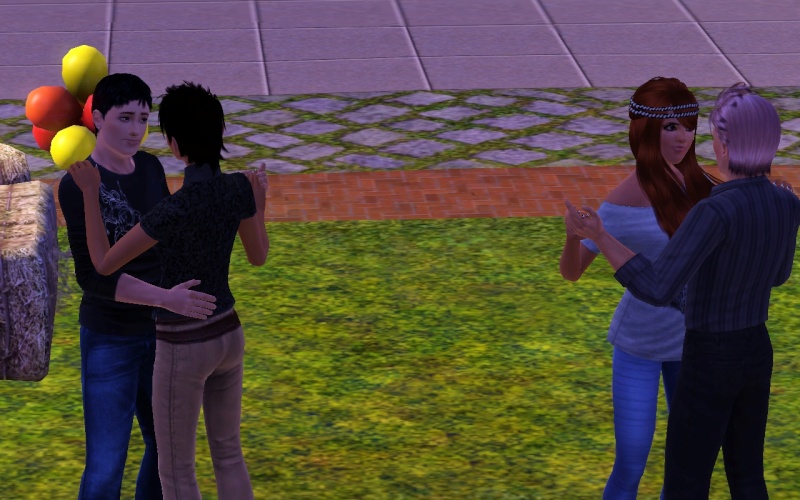 ---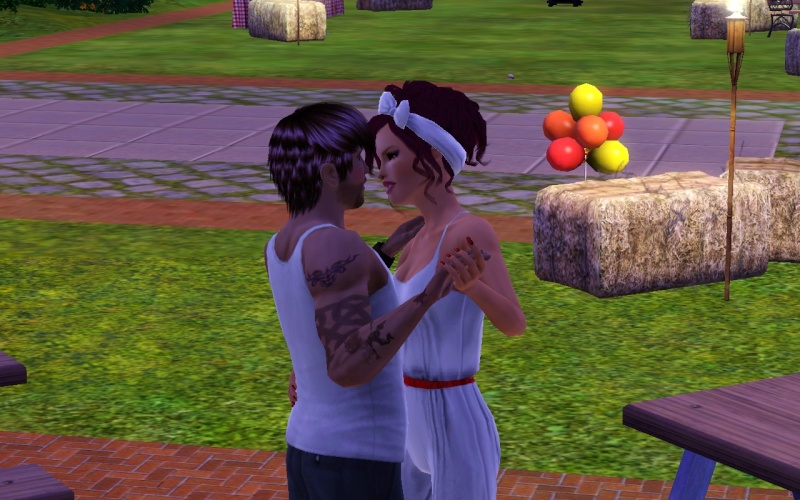 As you can see, Layne got Rene, Yolanda danced with Marcus, Kenzie was paired with Ethan and that left Quinn and Brick. Most of the couples stopped dancing after about 5 minutes and went off to duck for apples or have an eating contest, but there was one couple who stayed locked in each others arms. I left them to it and went around watching the others, really to make sure no one died while eating LOL. I noticed Quinn was getting tired so sent her home, followed by the others one by one off they went. Now let me see where Layne and Rene are, I wonder if they are still dancing?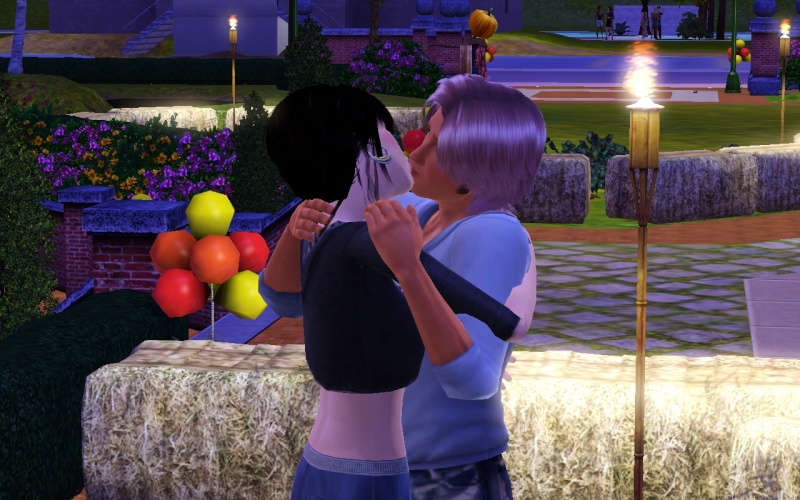 WAIT !!!!! Back up.....what the ?? When did slow dancing mean they got together so quick?? Oh well, we have our 1st romance in the house  
Lets send them home. Back at the house everyone had gone to bed apart from Quinn who was......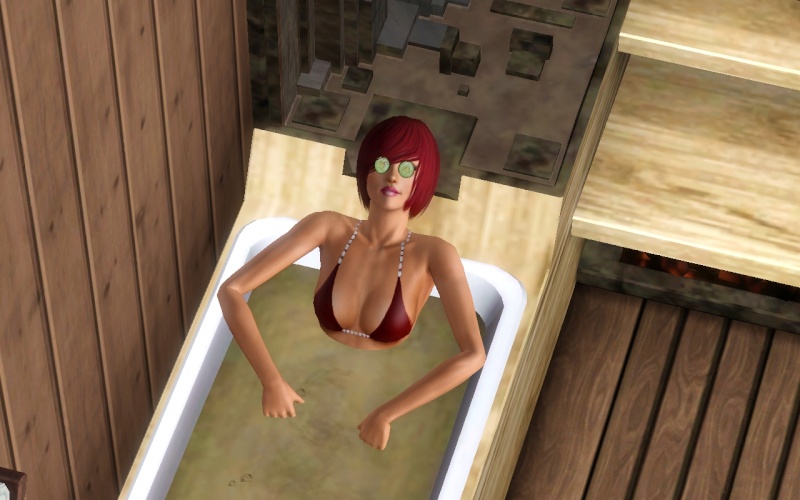 Having a mud bath. Love the cucumber slices there Quinn
Outside Layne and Rene had just got home.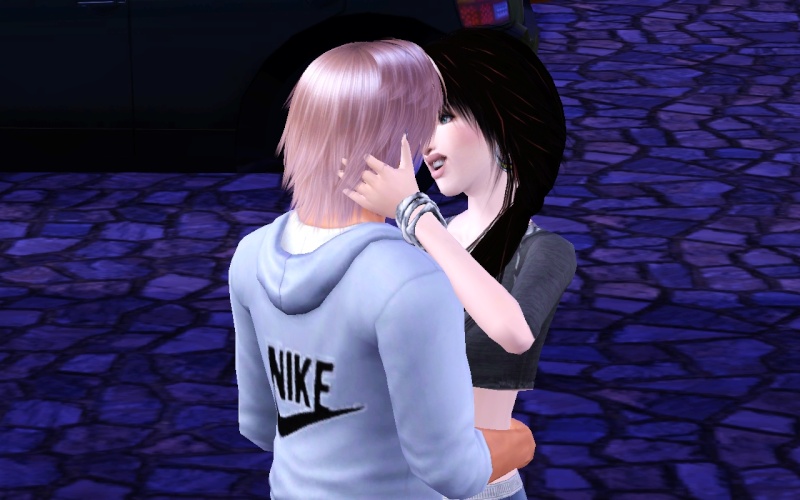 ---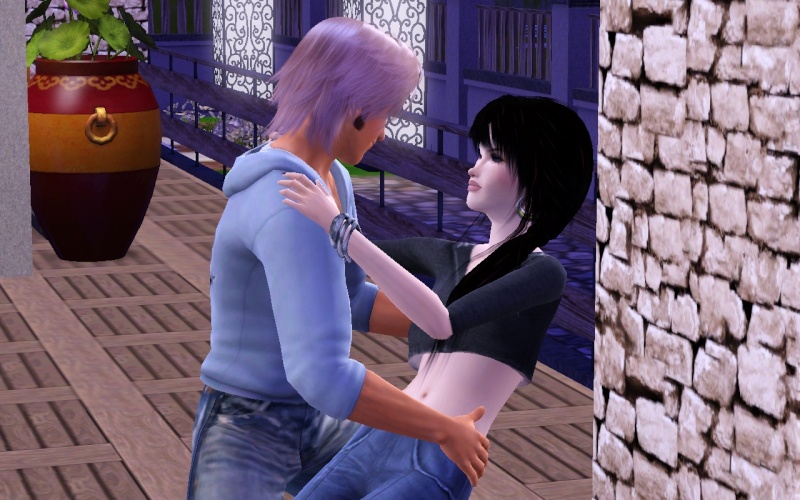 ---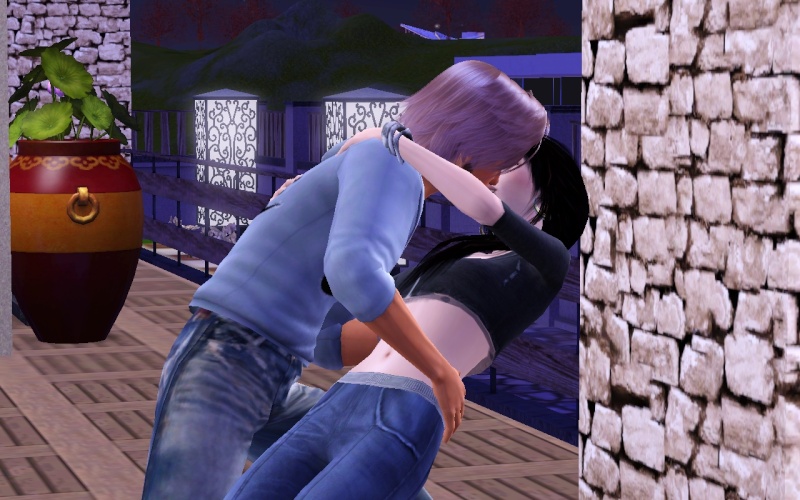 Awww how sweet, lots of romance in the air.  
Now this is where you come in. Do you think they should stay together, move out into their own place and live happily ever after? Or shall we break them up muhahahaaaaa.
Head on over to this poll and cast your vote.
[You must be registered and logged in to see this link.]