I had put in a request for a flat world that would be suitable for my build creations, and Jack delivered me the most fantastic world. So after downloading/installing it today, I immediately jumped in game, loaded up the world and began to build my very first build in this world. Still no name for it and I will post my WIP pics up after this post.
But in the meantime, while I was in this world I did have to put one of my simmies in to be my tester for my build. Let's just say she's handling the job superbly. I can't say that much for this sim (NPC) though. He was hired as my chef and after serving my gal, apparently he quit. I happened to catch him walking away from the water on the other side!  
Wonder where he is going...and more importantly WHERE does he think he's going? There is nothing else in this world, it's completely empty!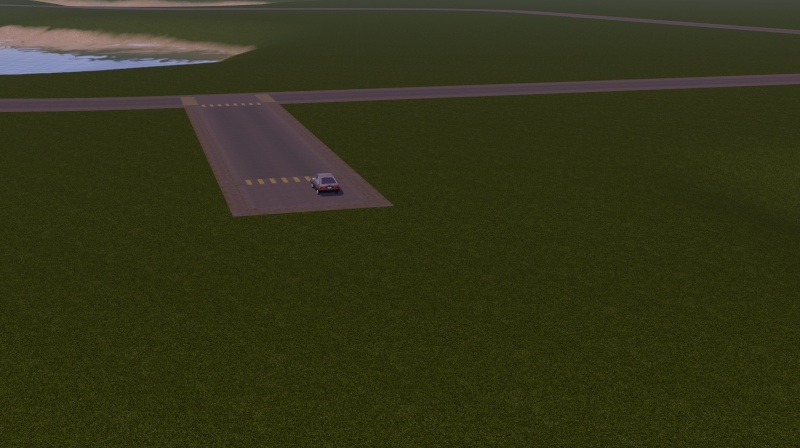 Okay, so it looks like he changed mind. Now where is he headed off too?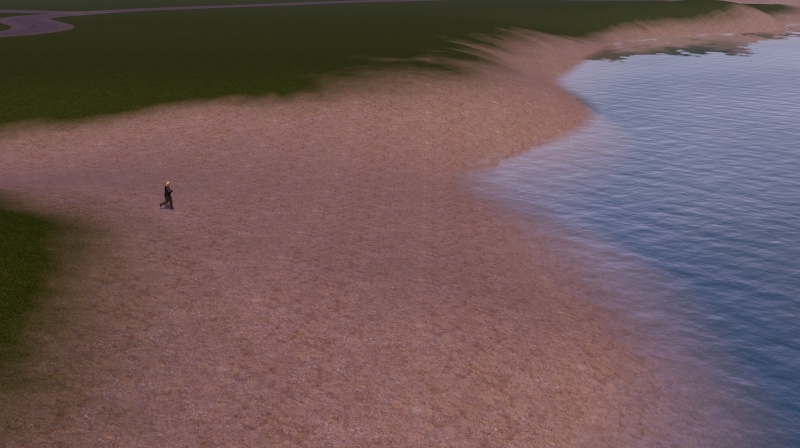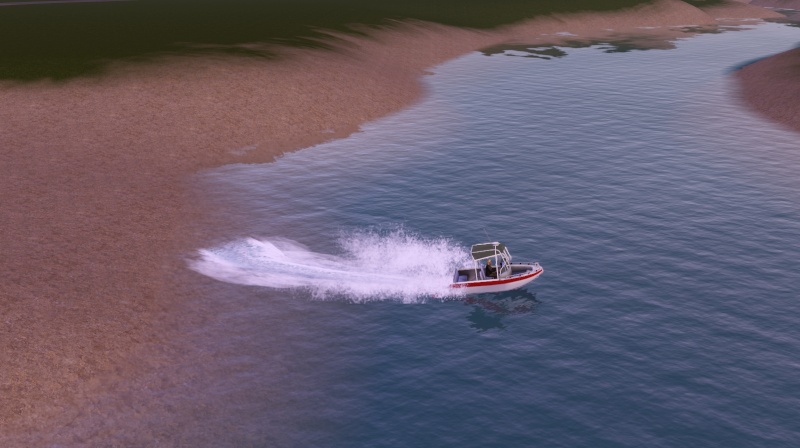 Okay so he's going for a boat ride
Wait, he just went back across to the side he was at in the beginning
Then I happened to see another NPC...jogging! What the heck is she wearing????
Wait! Two more! On the roller coaster I just built! Well I'm glad it's getting used! LOL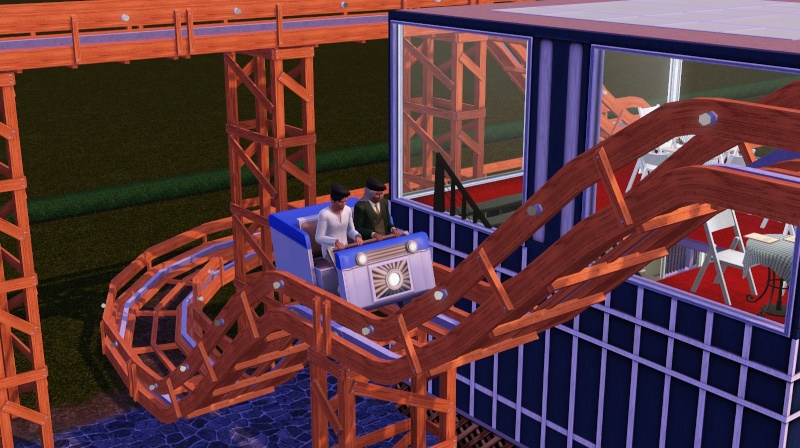 So I guess I'm going to have to get busy an build, build, build for these NPC's to have someplace to call home.