So I took the chance of throwing a wedding party away from the home for my lovely young couple last night. And no visit from the Grimm Reaper! Yay! No guests died at the wedding!
So the wedding turned out to be really pleasant. And the bride turns out to be one talented young sim!
Now that's one way of making sure your guests are happy!
Bride and Groom shots
Guest dancing (I guess they took the hint from the bride and groom to slow things down a bit)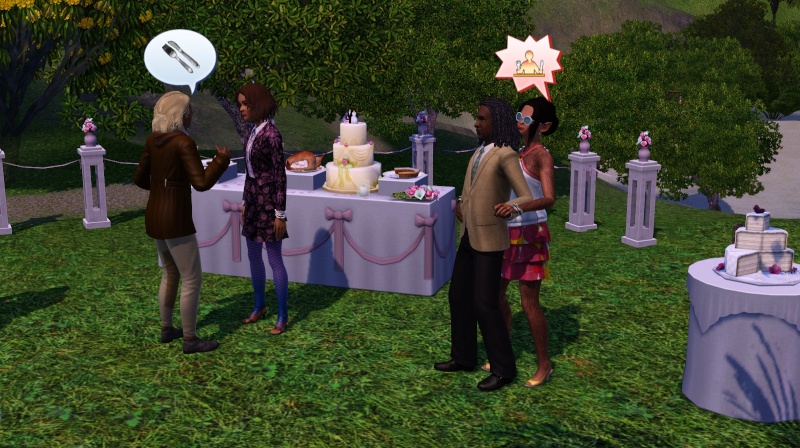 The party turned out to be epic! The bride and groom decided to stay right in Isla Paradiso and booked a luxury suite at one of the resorts for 3 nights.