For some unknown reason, every time one of my sims throws a party it is pretty much a guarantee that some poor unsuspecting sim is going to eat dirt. Last night one of my guys had a bachelor party, and yep, this poor fellow's number was picked.
Enter the Grimm Reaper: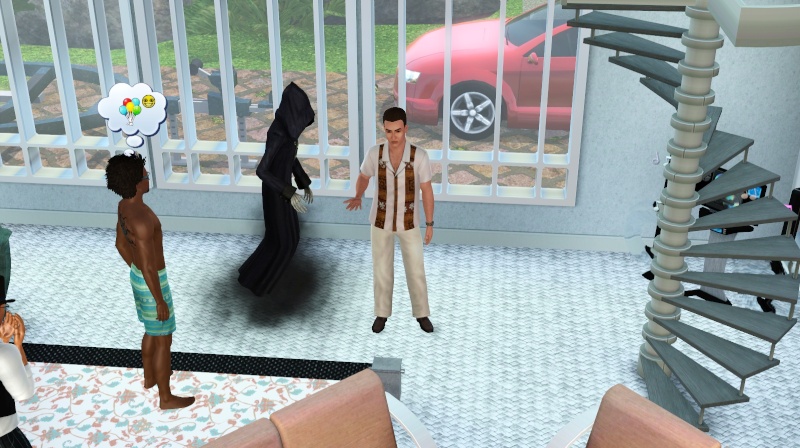 (and apparently the dude to the left thinks that this just made the party AWESOME!)
After all was done, I figured Grimm had left. Nope! I caught him out by the pool area and decided to see what he was up too. Was he going in for a second victim???? Wrong again. Apparently he felt he needed a drink...