@Ina and Jack: Thank you both for the support.
Now, the next installment of the Baby Making Factory.
On their next date, Gio and Janelle found themselves near the gypsy caravan in town. They were supposed to have their fortune told together as I guess the two didn't know what the fates had in store for them.
As the two talk about the stars, Janelle couldn't keep her feelings for Gio hidden for long and made the first move. Apparently shocking Gio effectively with her bold tactic.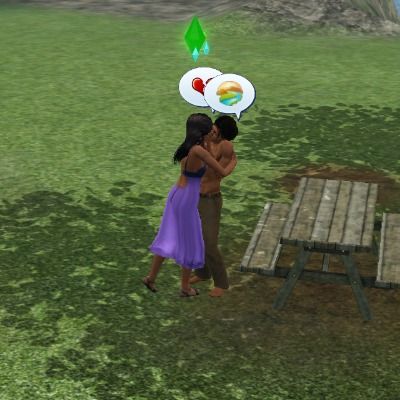 Gio wasn't complaining as he return her feelings as they were making out near the caravan, where they decided to take things a bit further. Moving so fast, aren't they?
Taking their woohooing the caravan, you can see the movement that was going on. You know the old saying, 'If a caravan is rocking, don't come knocking.'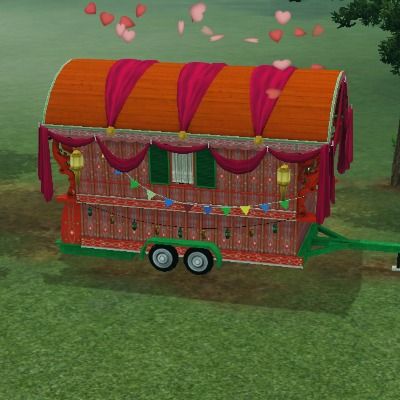 The next day, after praying to the porcelain god aka the toilet, Janelle felt weird for some weird reason. Even with the amount of woohooing that was going on yesterday, only two times.
After her morning workout, Janelle found out that she was pregnant and invited Gio for dinner to tell him the news.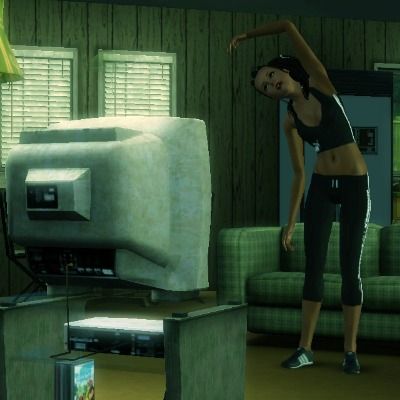 Well Gio was relaxing in his formal wear watching television when he was invited in for their date.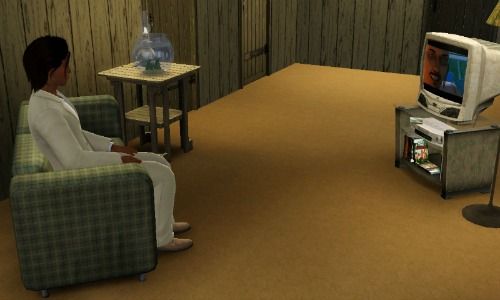 As Gio was watching television, Janelle was cooking grilled cheese sandwiches as they ate dinner and told Gio the news of her pregnancy.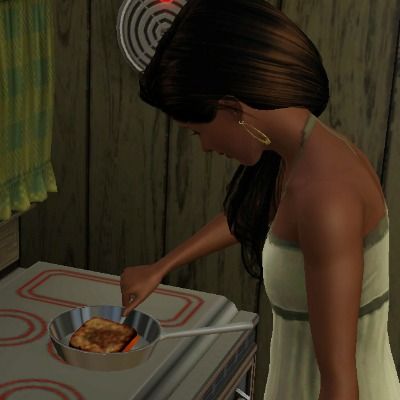 After telling Gio about her pregnancy, he gave her the legendary pat on the arm and thumbs up, showing his support of the pregnancy. Since he doesn't have a choice... in this situation.
Now the happy couple are looking at the stars together, enjoying the peace and serenity before the pitter patter of little feet echo through the house. (Also we inch closer to Gio's untimely demise)