Its been months since I updated this and I had lots of pics taken ready before I went awol. Ok so we start off with 2 teens being aged up and kicked out, Jasper and Jolene.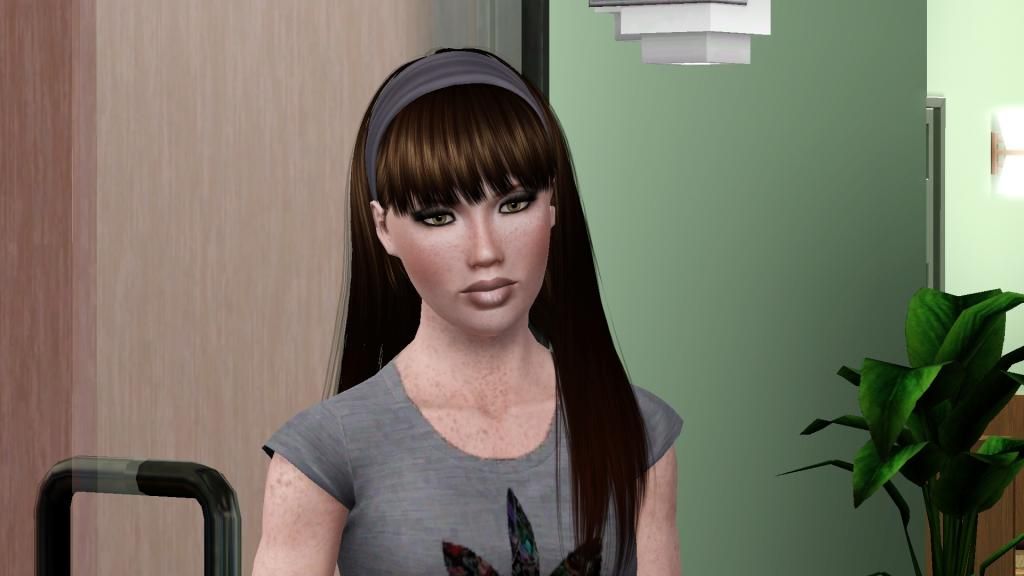 We also aged up Kevin, but decided to let him stay for a while longer to help out around the house.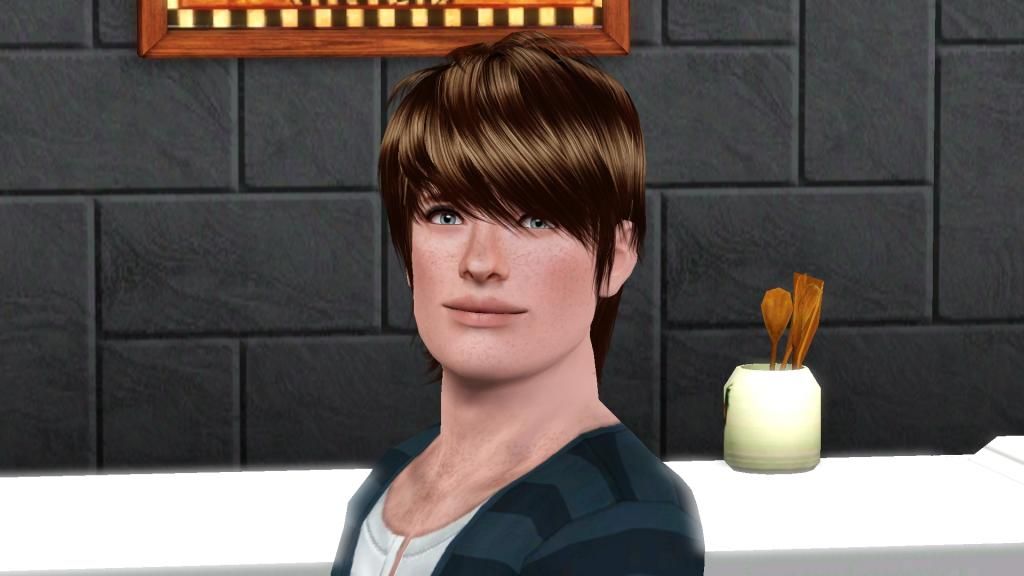 I think he was pleased with that. Look at the smirk on his face LOL
Oh and we also aged up little Lewis.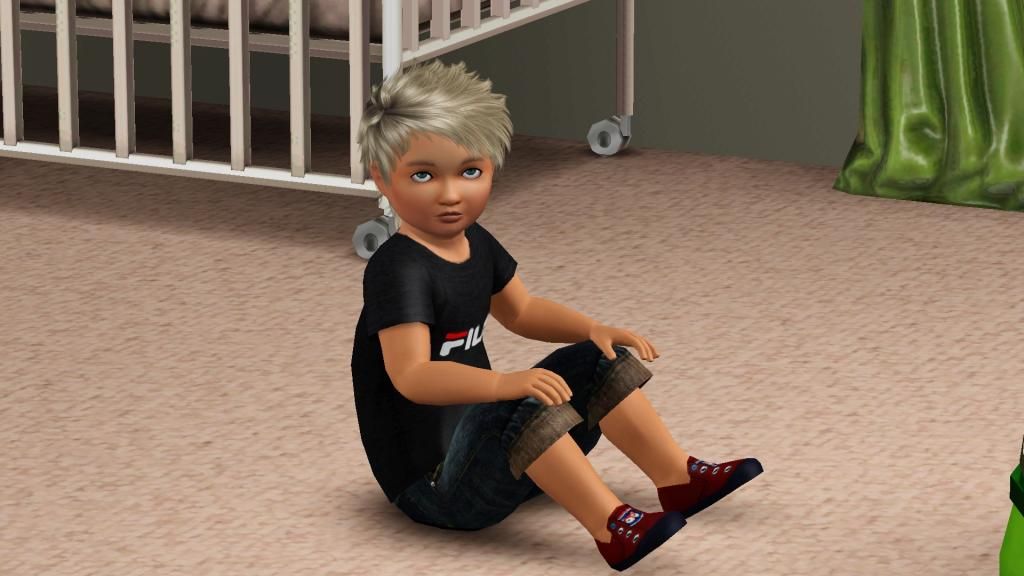 Here he is getting a cuddle from his big bro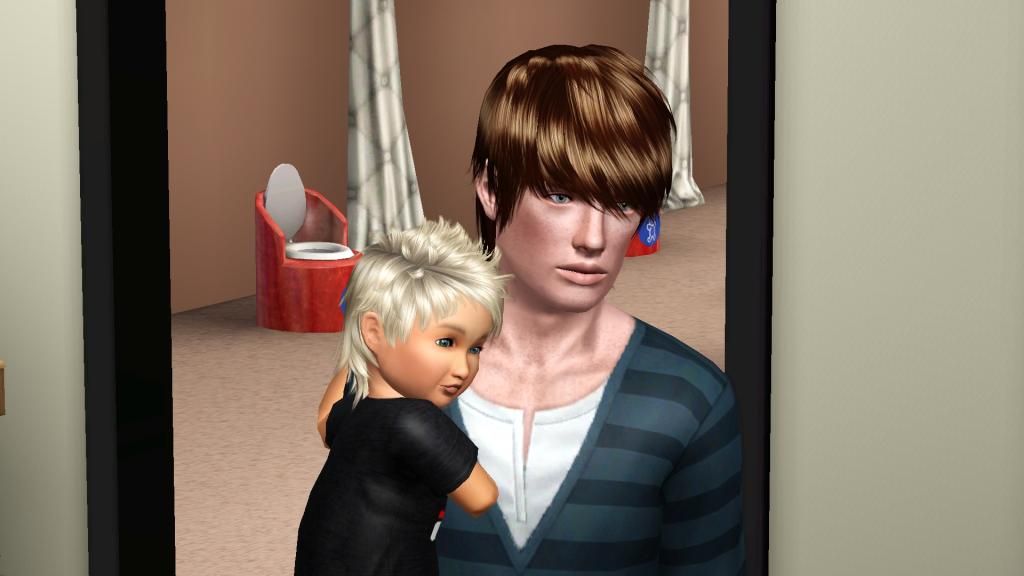 After all the coffuffle on aging up etc T decided to chill out.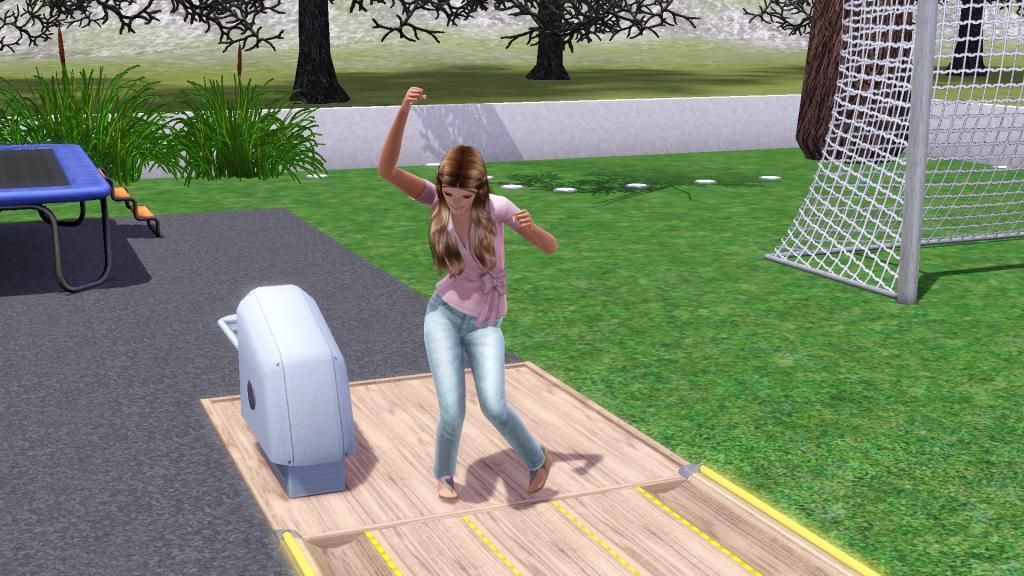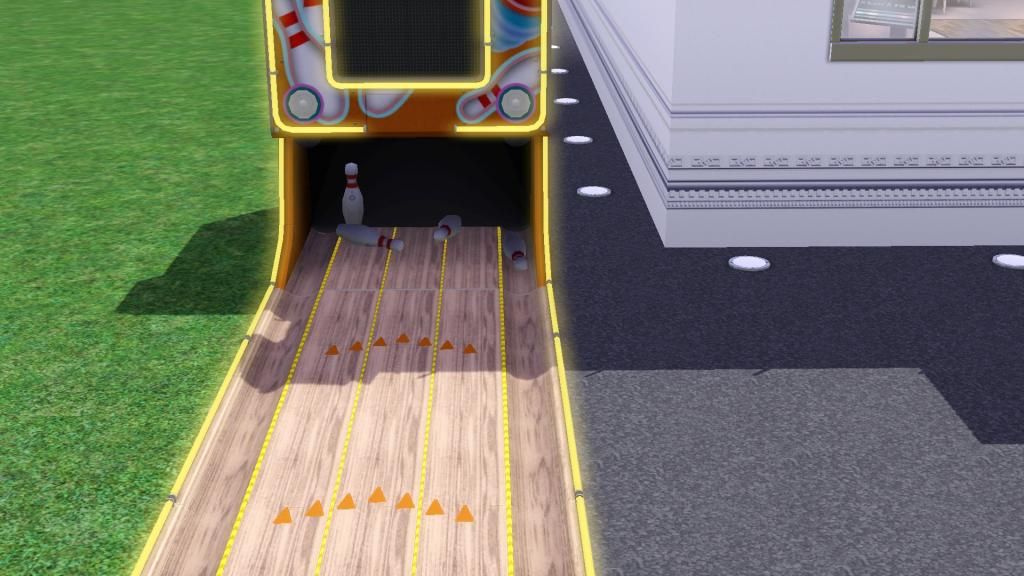 Do ya think she is pleased with herself haha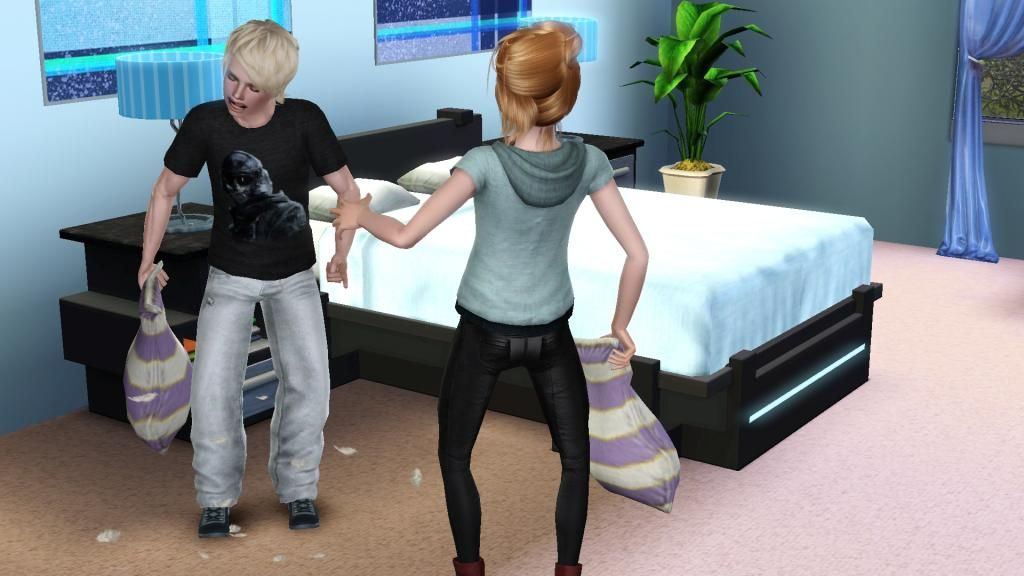 Jade and Kent spend a lot of time mucking around.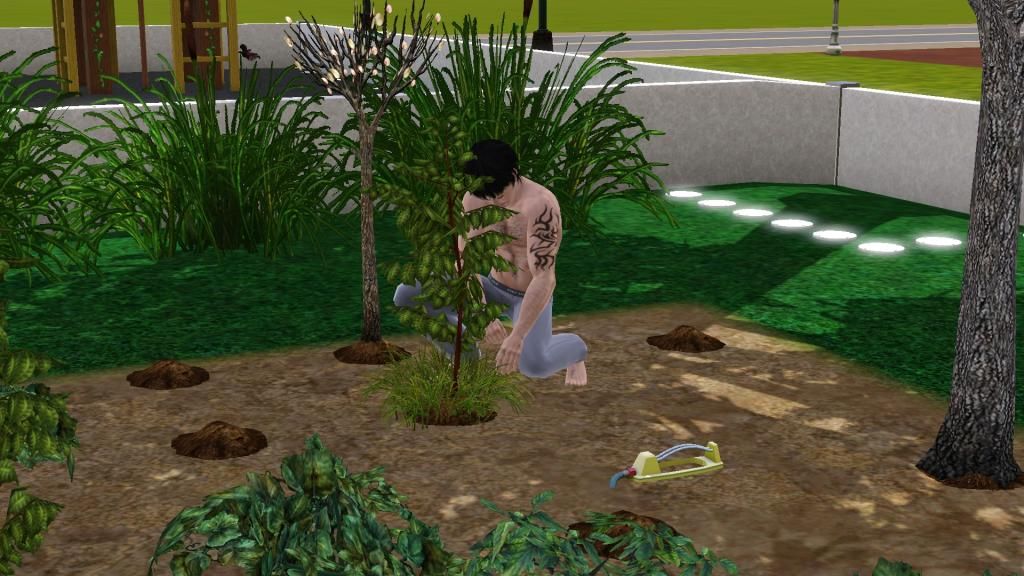 I wondered where he went, Joshua is doing the gardening.
Mommies going to have another baby little man. Better get your skills up.
T says - this is a football, not to be confused with a soccer ball.
While T is sorting out Lewis and his skills Kevin is practising his martial arts.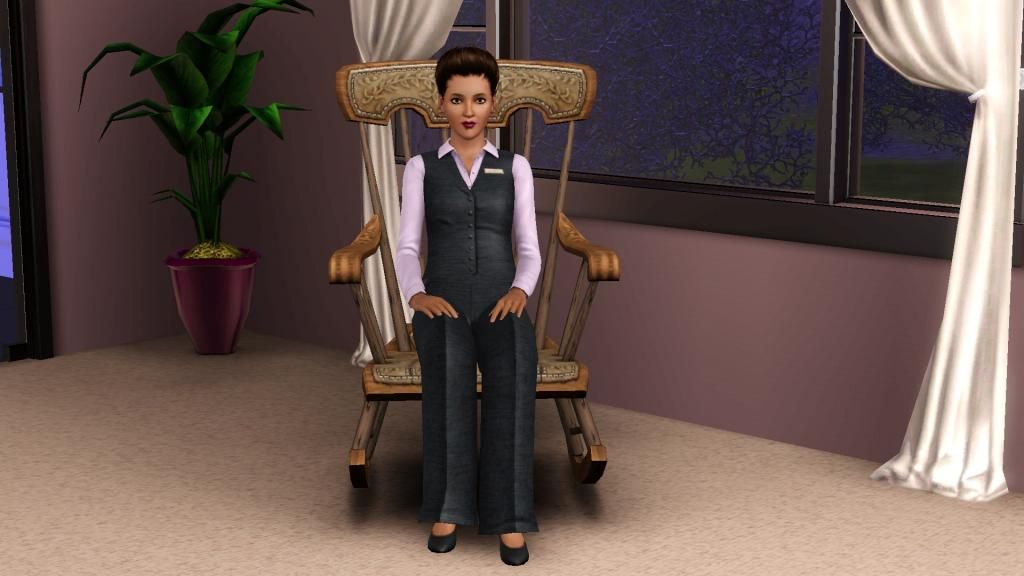 Awww the butler is missing Jasper.
Family shot. They all seemed to be in the one place for a change so I got a pic.
Uh oh its baby time, man that went quick LOL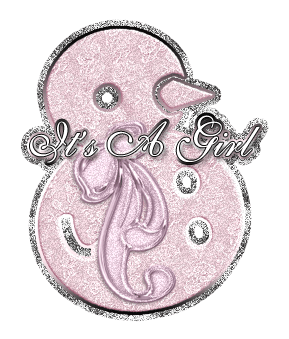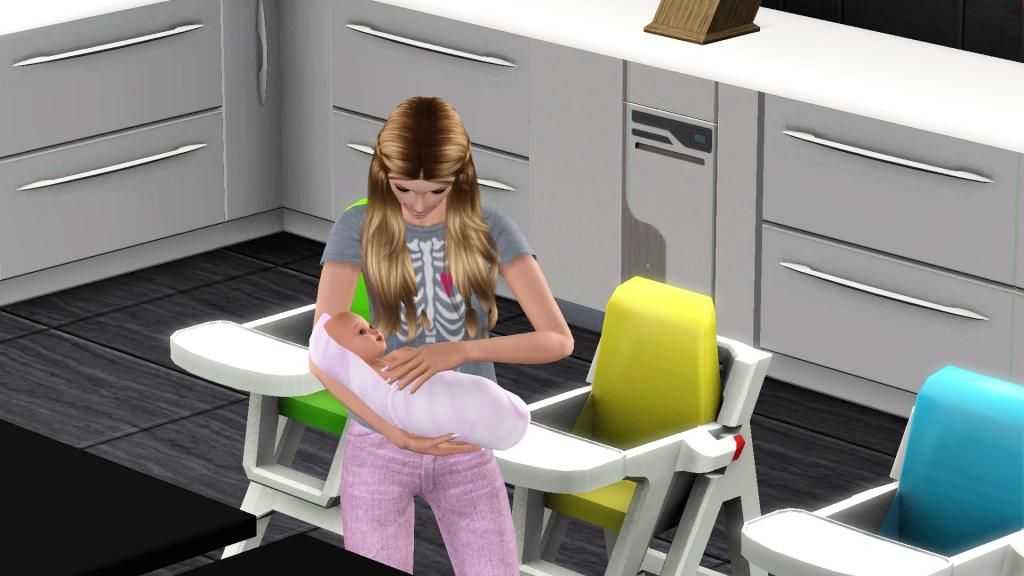 meet Kate - weighing in at 6lb 3oz
wait theres another ................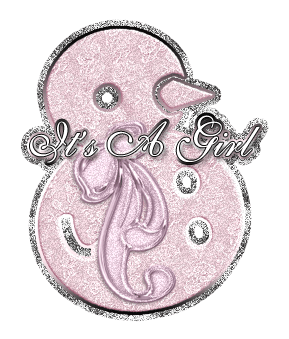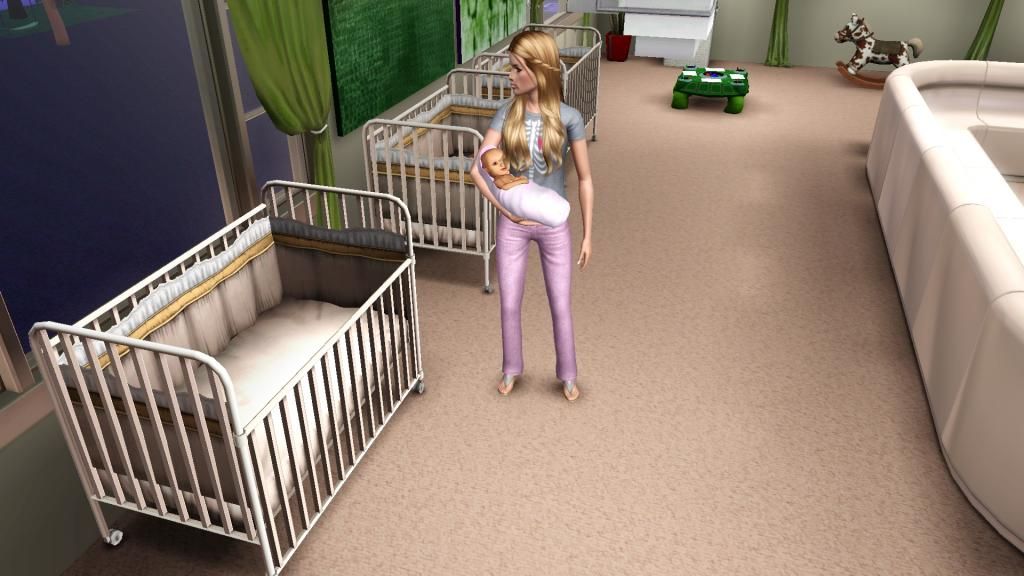 Kyrah - weight 6lb 2oz
Twins woot woot, oh that means Joshua has reached his 5 - Jade, Kent, Lewis, Kate and Kyrah. Lets get the little ones aged up before he leaves.
Kate top and Kyrah bottom. We can also ask Kevin to leave too. Its about time he ventured off on his own.
Joshua and kevin put the girls to bed, said their goodbyes and left.
The following day T got straight on the phone to ask for her next donor.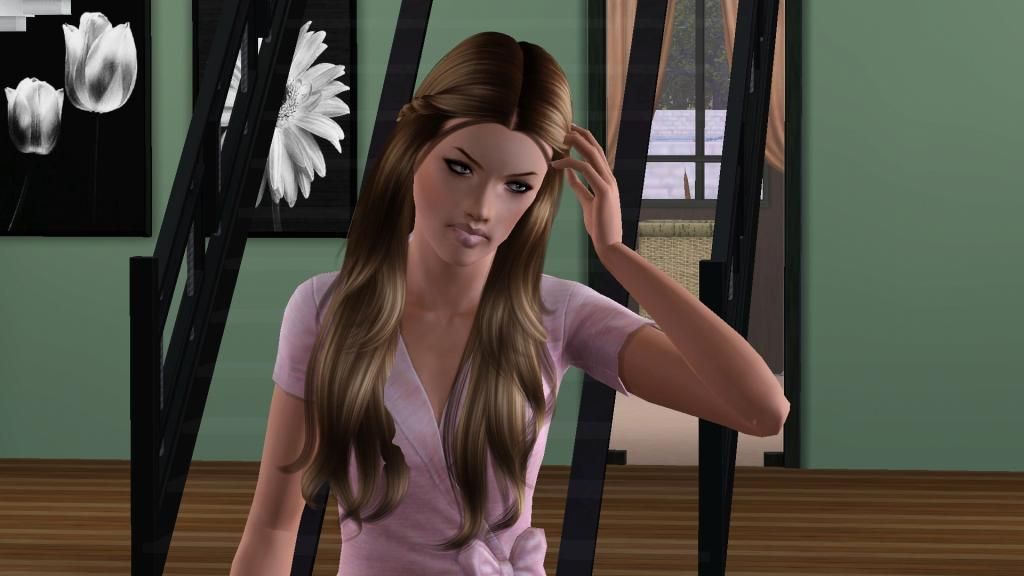 I wonder who they will send this time.
About an hour or 2 later the door bell rang, and in walked in thenext victim.
Hi come in, I'm Tamara and you are?
I'm Clifton, new and improved version.
Oh is there an old version?
Haha yes, yes there is but thats another story.
Oh ok, well come in and meet the kids.
Clifton met all the kids who remained in the house and they actually like him. Haha
First task of the day is to age up Lewis.
He looks cute as a kid dont ya think?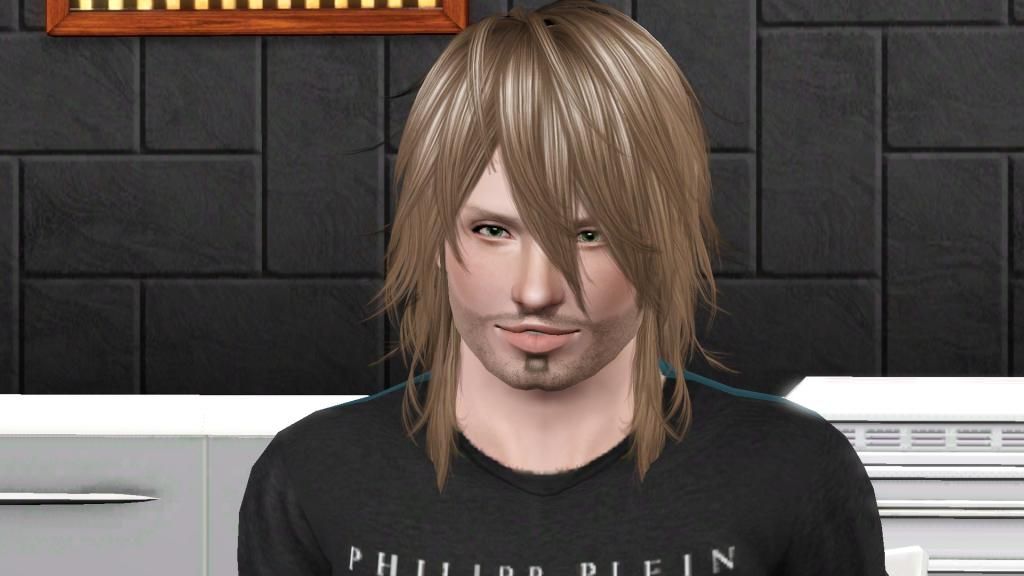 Clifton took it upon himself to help around the house, he looks happy enough. Anyhoo we left T and Clifton to get better aquainted and low and behold it wasnt long until they knew each other very well indeed.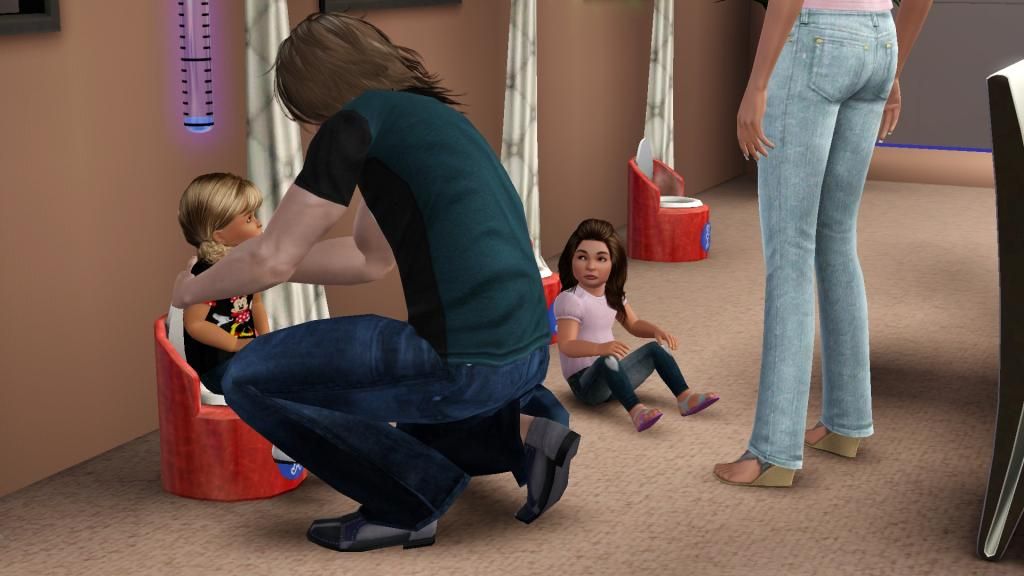 The next day Clifton got to work on sorting out the toddlers skills. Potty training was first followed by walking then talking. It actually took 2 days to get them all done but he was a natural and just as well.
As T is preggers, haha no holding back now is there !!
The next evening all the family were sitting down to dinner when I noticed Lewis was missing, I went searching and found him out in the dark on his own.
Where he had been or what he was doing I have no idea, I just sent him back home. When he was safely indoors we aged up his sisters.
Kyrah top and Kate bottom, here they are heading out to their first day of school.
Oooh T and Clifton are always smooching or gardening together.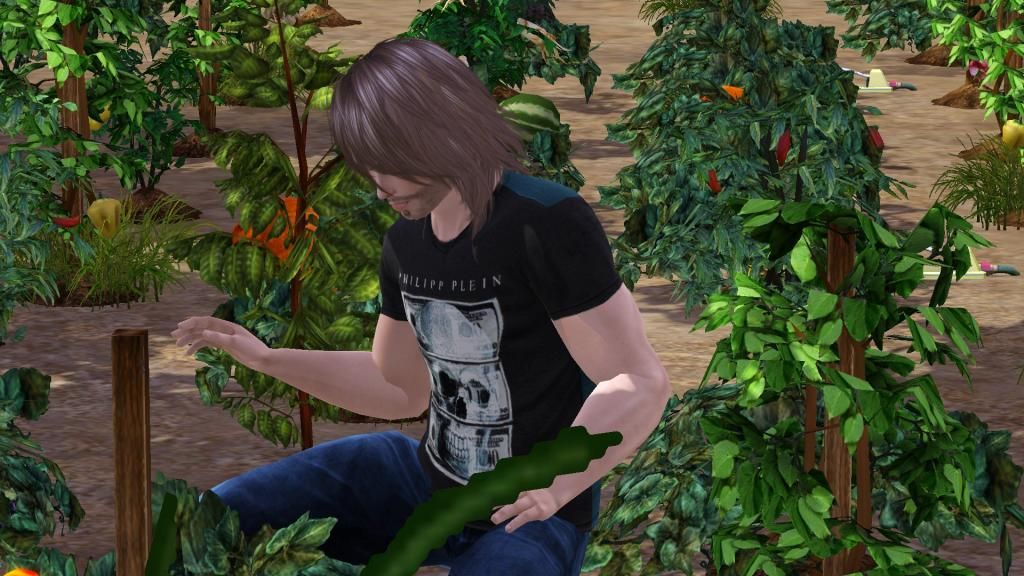 Where is T going?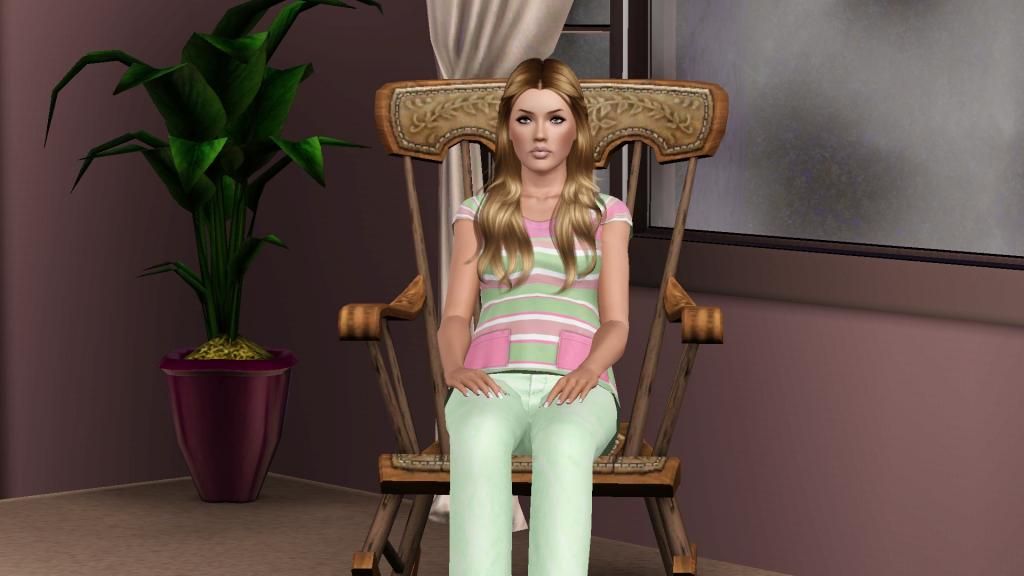 For some quiet time on her rocker.
Kyrah is asking Kent "Where is mom?" He doesnt know. Where are the other kids?
Kate is looking for mom too.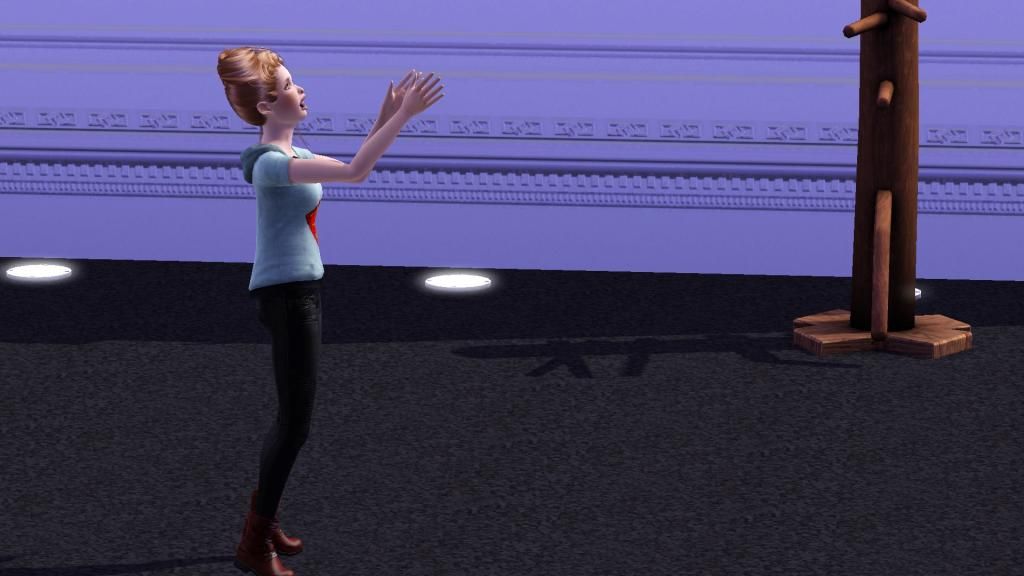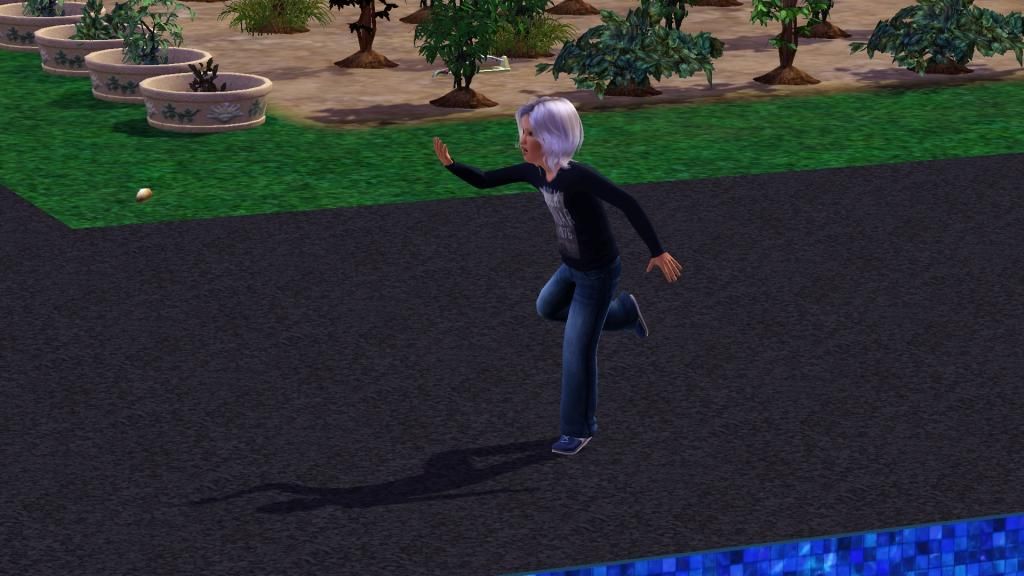 Jade and Lewis are too busy playing to notice mom is nowhere to be found. T didnt get much me time as no sooner had she sat down that baby decided to come, what did she have this time I wonder?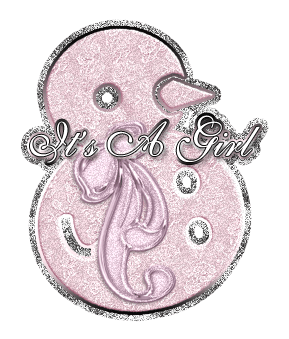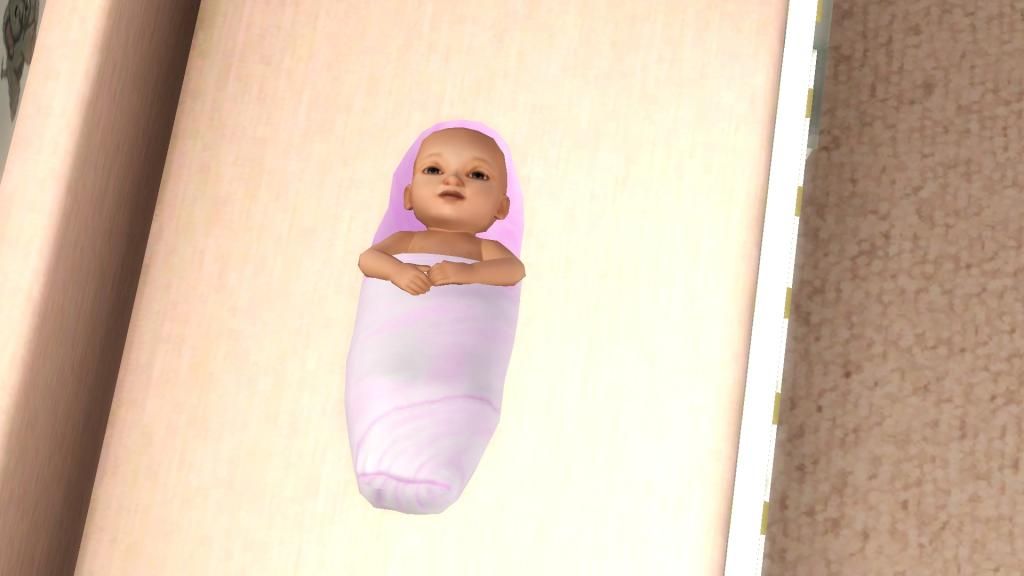 Leona - 7lb 5oz a nice healthy baby.
We wasted no time and aged her up.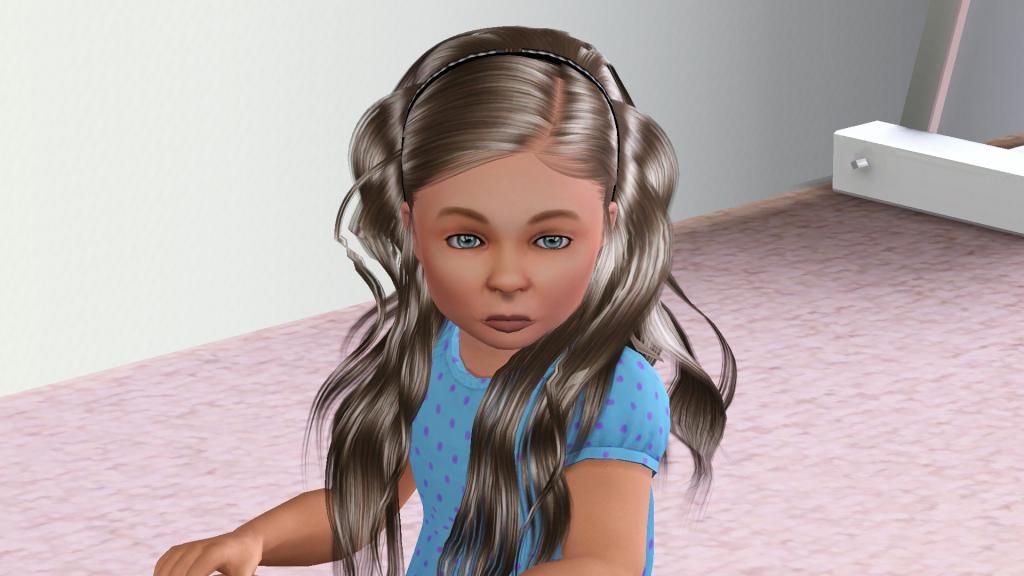 No sooner had we aged her up that it was feeding, then bed time.
The next few days saw Clifton spending a lot of time with his little girl while T done all the housework.
Haha while Clifton was in the bath, T grabbed her chance to spend some time with Leona.
The kids are home from school, lets see what their grades are....
Jade B
Kent A (he can get aged up)
Lewis A (he can get aged up too)
Kate B
Kyrah C
Oh and Leona now has all her toddler skills under her belt too, so that means 3 cakes.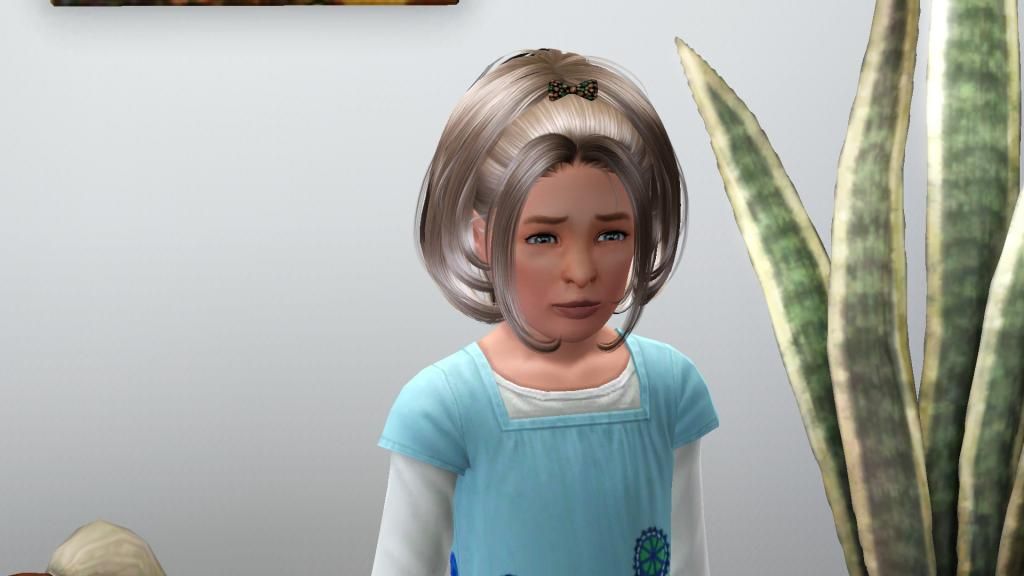 From the top...... Kent (now YA soon to be kicked out), Lewis (teen) and little Leona (child)
and thats it for now, tune in next time ( I hope it wont be so long between updates)