It took me two days to get this house done and I am so gosh darn proud of it!
I think it is possibly the best one I've done yet.
It is built on a 40x40 lot in Lucky Palms.
Front and side back view, (I need to take another one to show what the back of the house looks like.)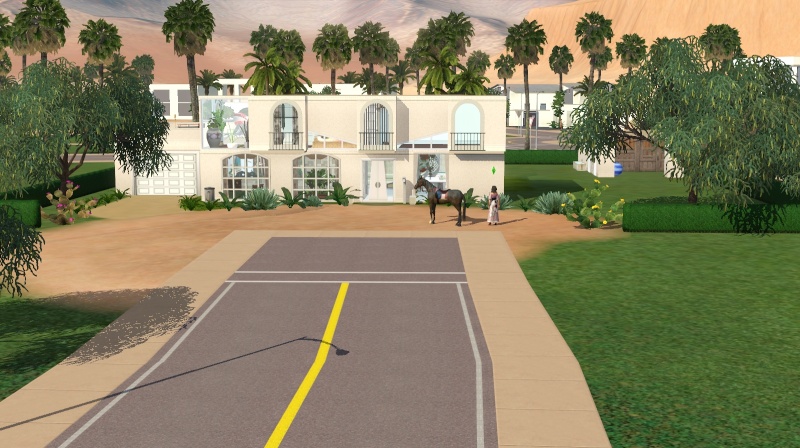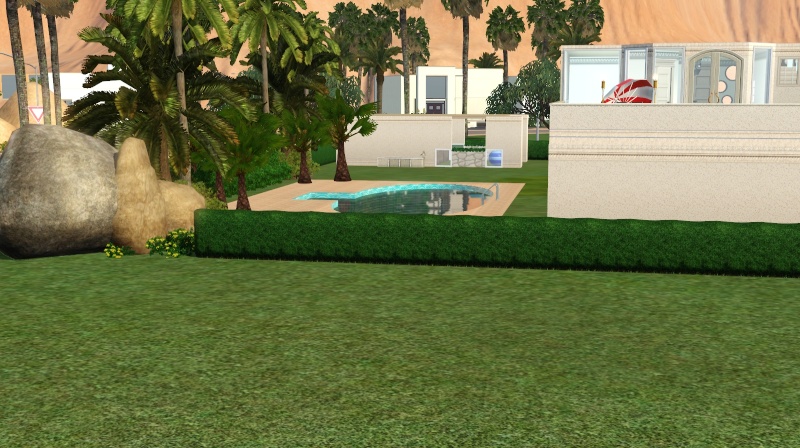 Kitchen, two shots of the living room and one of the dining room looking through the digital fish tank
Master bedroom/bath
Second bedroom
Game room
And there is still one empty room. There is also two other bathrooms, one downstairs and another upstairs. In the back yard is a small barn made to match the house and architecture of Lucky Palms. I have not made this house available for download.