Jim and I cleaned that House until it shined like a new penny, and I completely remodeled his kitchen.
Jim began to become a real member of our family. He ate supper with us every night and started
going to the gym with us four times a week. I started to notice amazing transformations in Jim. He
was more social, comfortable and talkative. His mind became clearer it seemed. He also began
to lose weight from all of the trips to the gym.
One night after exercising Jim and I went to the Dairy Queen to get a drink when I noticed a member of my
congregation coming in the door. I imediately got embarrassed for sitting there with Jim. I stood up and
announced to everyone in the place how I had been helping poor ole Jim and I recounted all of the things
I had done. After I took my seat I felt horrible. I was full of pride. I needed to stroke my own ego at Jim's
expense to feel better about myself. My boys were out of control and selfish. My church was falling apart
and had no love in it. I was not in control, and helping Jim was the only thing in my life that I could control
Why was I really helping? Was it out of a need to be in control of something? Was it so I could feel
important and needed? Or was it so I could feel I had accomplished something? Anything? Cuz God
knew I wasn't making a difference in my church or with my family. I had to stop and take a good hard
look at myself. I came to the conclusion that Jim had been a better friend to me then I had ever been
to him. He always accepted me unconditionally. Maybe the real issue was that God had to do a work
in me before he could ever get to my church or my family.
After taking inventory of my ugly heart I looked at Jim and asked him to come to church with me. He said
that he didn't have any decent clothes to wear and that everyone would make fun of him. I told him
that we could solve that problem.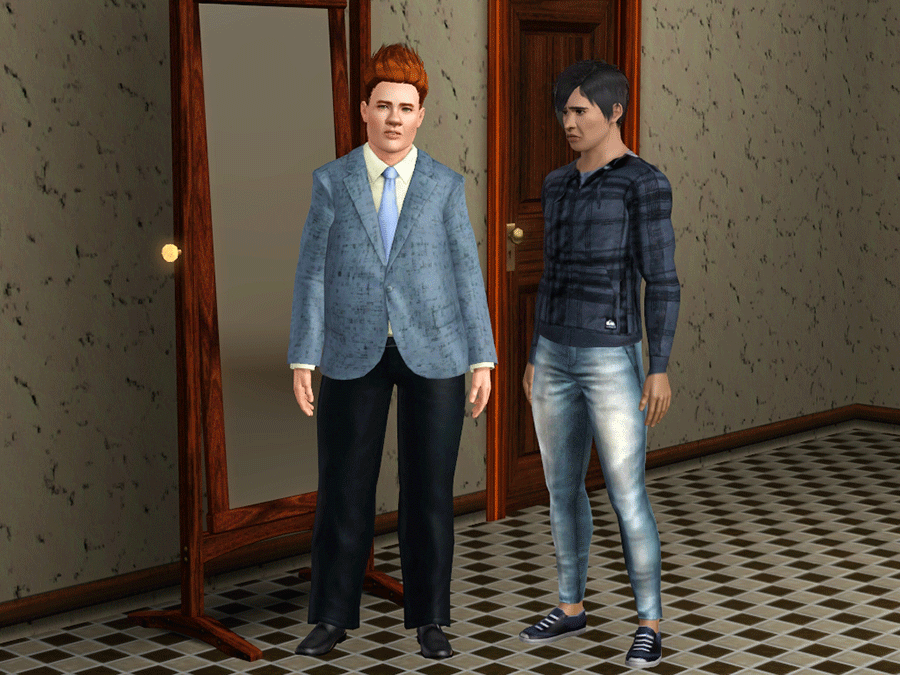 I had Chris take Jim and buy him the finest suit, but to my surprise Chris didn't stop with one suit. He pulled
out his own money and bought Jim a whole new wardrobe of suits. He used money that he'd been saving
all year. I was so pleased with my oldest boy. What an act of unselfishness.